Matt Roloff from LPBW Shares Photos from Family Dinner with Caryn, Jeremy, Audrey & His Grandkids Ember & Bode
Matt Roloff loves being a grandfather as he spends time with family including son Jeremy and in-law Audrey. Their two little ones, Ember and Bode, were also a delight. 
On Monday, Matt Roloff took to Instagram to share an inside look of the outing he and girlfriend, Caryn Chandler, went on recently. There were smiles all around. 
In the shot, Matt and his son Jeremy both sat towards the front of the table subjective to where the shot was taken from. The post is found below.
An outing with family
Jeremy, 30, was followed by his two-year-old daughter Ember who donned a maroon long-sleeve shirt and light brown overalls. The little girl held onto a glass that was resting on the table. 
Next was Matt's daughter-in-law Audrey, who was decked out in a very thick coat and a brown beanie hat. Across from her sat Chandler, who was once the Roloff farm's employee. 
Between the two women and just off the table was Bode James Roloff, four weeks old and the newest addition to the Roloff gang. He appeared to be sleeping in his stroller.
Matt dotes on the babies
Aside from the heartwarming family photo, Matt shared two more slides. The first showed Chandler holding Bode while Matt sat next to her. The other was an over-the-shoulder shot of Bode who was awake. 
In the caption, Matt expressed his excitement at seeing "all the personalities of [his] grandbabies start to emerge." He let fans know they were in for a treat. 
He described little Ember as "a beautiful and brilliant girl" while he called Bode "cool as a cucumber." Fans praised the 58-year-old for his positivity and complimented his family.
Trip to Disney World
Some of them gave Matt praise for spending so much quality time with the kids — and rightfully so. Last week, the "Little People, Big World" star was at Disney World with another set of Roloffs. 
This time, Matt's son Zach joined him along with wife Tori and their two kids, Jackson and Lilah. Matt, Tori, and Chandler all shared snaps on Instagram throughout the trip.
Of course, fans had something to say about Chandler's presence, which was a controversial point when Matt and ex-wife Amy split in 2016. For the most part, though, it was all love.
Fans support Chandler with kids
Many people praised Chandler for how she is with the Roloff grandkids and supported her relationship with Matt. The two have definitely come a long way following the decade Chandler worked on the farm.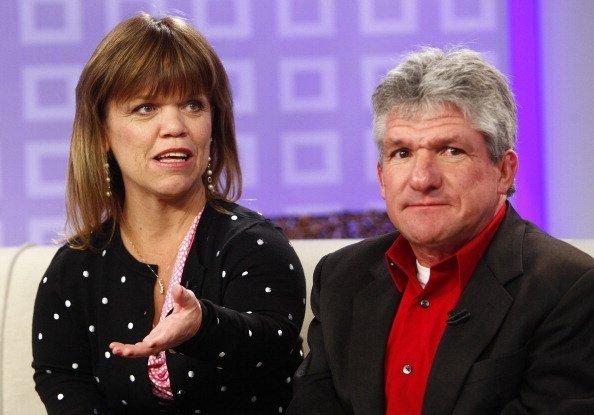 Ultimately, the kids seem to be a priority for everyone. Back in December, it was Lilah Ray who became the youngest Roloff when she entered the world on November 19.
Matt shows off newborn Lilah
A
couple of weeks later
, Matt shared a sweet photo of him holding his new grandbaby. In the caption, he expressed anticipation at seeing Lilah run around with her cousins and big brother, Jackson. 
As the newborns and the other kids get older, we also look forward to seeing their personalities come out and just witnessing them play with the rest of the Roloff kid crew.