Steph Curry's Wife Ayesha Rocks Oversized Sleeveless Blazer & Matching Pants While Attending Romeo Hunte's Show at NYFW
Ayesha Curry looks sizzling hot as she stepped out in a two-piece red outfit that drew a lot of admiration from fans and celebrities alike. 
The cookbook author posted a series of photos of the outfit on her Instagram page, and it was clear for everyone to see that she was confident in the look. 
The tv-personality recently took to her Instagram to post some pictures, in which she wore a red two-piece ensemble – a look which is always tricky to pull off, but she effortlessly made it work.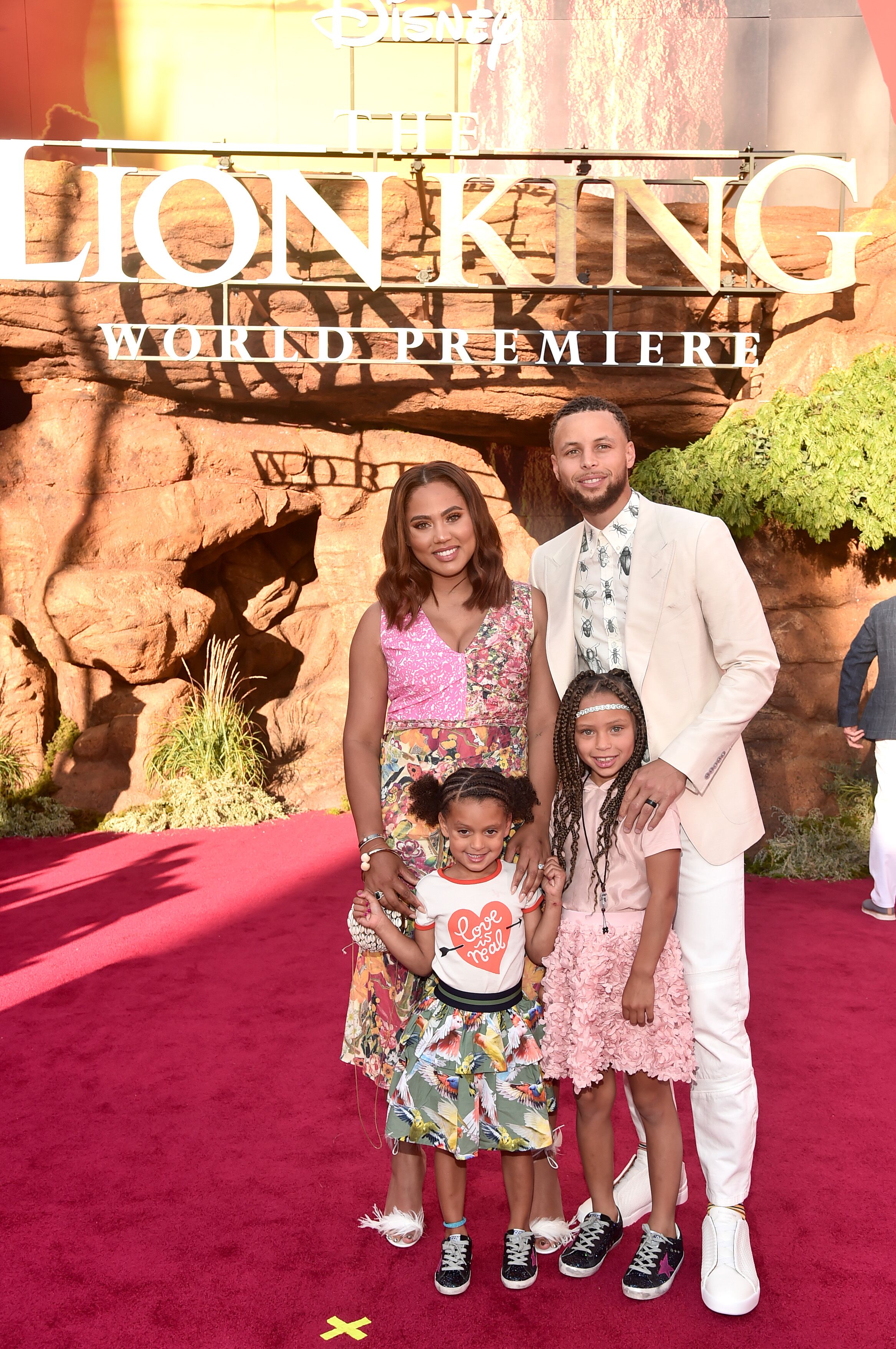 The red outfit was made up of a uniquely styled red top with a plunging V-neck line, designed to look like a sleeveless jacket. She paired it with matching red pants that flowed down to her ankles. 
She looked every bit daring and beautiful as she paired the unusually styled outfit with blue heels that seemed very comfortable. 
Curry also carried a cute white clutch purse that did very little in drawing the attention away from her red outfit. Finally, Ayesha completed the look with very little makeup and long dark braids. 
The serial entrepreneur who is usually never far away from her husband, Steph Curry, was out alone this time, and given how sexy she looked, Steph wouldn't want her having too many of these night outs all alone. 
Feeling excited about her outing, Mrs. Curry while posting the picture said:
"@romeohunte show was litty! Saw so many pieces that I can pretend to get for Stephen and then wear them myself lol. A Violin Roddy Ricch mash up did ensue... MAGIC"
Although she enjoyed the outing without any member of her family in sight, the chef, author, and restaurateur never passes up on an opportunity to spend quality time with her family. 
Many of her fans have become used to the almost palpable connection she shares with her husband, who plays for the Golden State Warriors. 
It isn't very easy to understand how she finds the time to handle so many things – including her foundation.
When she is not pulling off a stunning look or vacationing with her family, the talented mother of three is always busy with work. 
Earlier in the year, Mrs. Curry came out with the big announcement of the launch of her new lifestyle magazine. On the magazine, she said:
"As a woman of color, it's important to me that media reflects real, relatable women, and I'm excited to create an outlet for young men and women that celebrates diversity and inclusivity."
The magazine will be making its debut on newsstands in May, and already many fans can't wait to have a copy.
It will focus on Curry's lifestyle and also integrate topics that include family, food, friendship, community, and home. 
It isn't very easy to understand how she finds the time to handle so many things – including her foundation, eat.learn.play., restaurant chain, and not to forget, raising three children. 
Without a doubt, Ayehsa Curry is red, hot, and dazzling!