Ayesha Curry Jokes about 17-Month-Old Son Canon's Size While Chatting with Ellen DeGeneres
Ayesha Curry and her husband Steph Curry are the proud parents of three kids. One of them is still a baby, but his size might make you think otherwise. 
Ayesha Curry, 30, appeared on "The Ellen Show" and, of course, the topic of her kids came up. The cookbook author is a mother to Riley, seven, Ryan, four, and Canon, 17 months. 
Ellen DeGeneres wanted to focus on Canon, who has earned a unique title from his mother due to his size. The clip from last week is found below.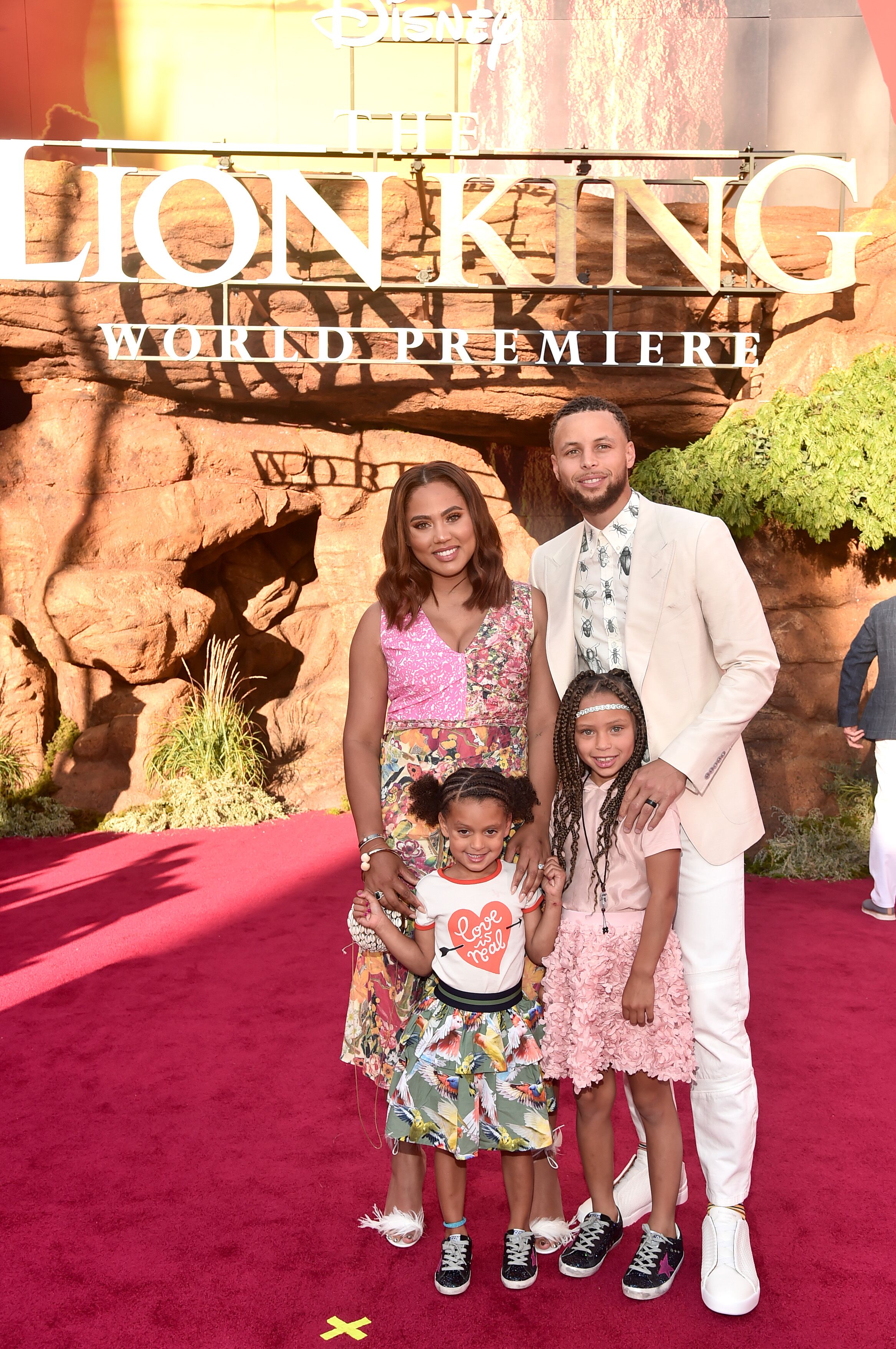 Ayesha hilariously describes her son
DeGeneres, 61, asked Ayesha to remind her of Canon's age. When she did, it seems Ayesha already knew where the talk show host was going with the topic. 
She said: 
"He's a Viking. We birthed a Viking."
The actress could barely hold back laughter as she continued the discussion with DeGeneres. When the host asked how much Canon weighed at birth, Ayesha noted he was one of their lightest. 
He fits his sister's clothes
"He was six [pounds], seven [ounces], so I don't know what happened," she stated. DeGeneres joked that Canon looked ten years old instead of 17 months. 
The baby boy is so big, Ayesha revealed, that when the laundry gets mixed up, and they put Ryan's pants on Canon, the clothes fit perfectly, with no space to spare. 
Ayesha claps back at critic
Unfortunately, not everyone sees the humor in Canon's unique size. Back in May, the cookbook author defended herself against people who criticized her as a parent because of her son's stature. 
One person who suggested that the "Ayesha's Homemade" host do portion-control earned a response from the star herself. "Excuse you? No. Just no," she reportedly wrote at the time. 
Canon rides his tricycle
Fortunately for fans, the incident did not slow down Ayesha's posts of her adorable son. Back in October, she shared a cute picture of Canon as he rode his tricycle looking a lot like his dad. 
In the shot, the tot wore a grey top and red shorts along with black sneakers. For safety, he also had on a green helmet with a robot design. He gave the camera the sweetest smile in the photo.
We wonder if Canon will grow into his size or always be a bit larger for his age. It matters not, though. He's healthy and happy, and that's all that counts.