Steph and Ayesha Curry Melt Hearts with Precious Photos of Their 3 Kids on Thanksgiving
Holidays like Thanksgiving are made to celebrate family and love, and that's exactly how Steph and Ayesha Curry spent their Thanksgiving Thursday, enjoying family time with their three children and pets. 
Steph Curry took some time off his busy schedule to spend Thanksgiving with his family, who enjoyed cozying up to one another on a couch. The lovely couple wore matching red outfits, while their kids were in black and white.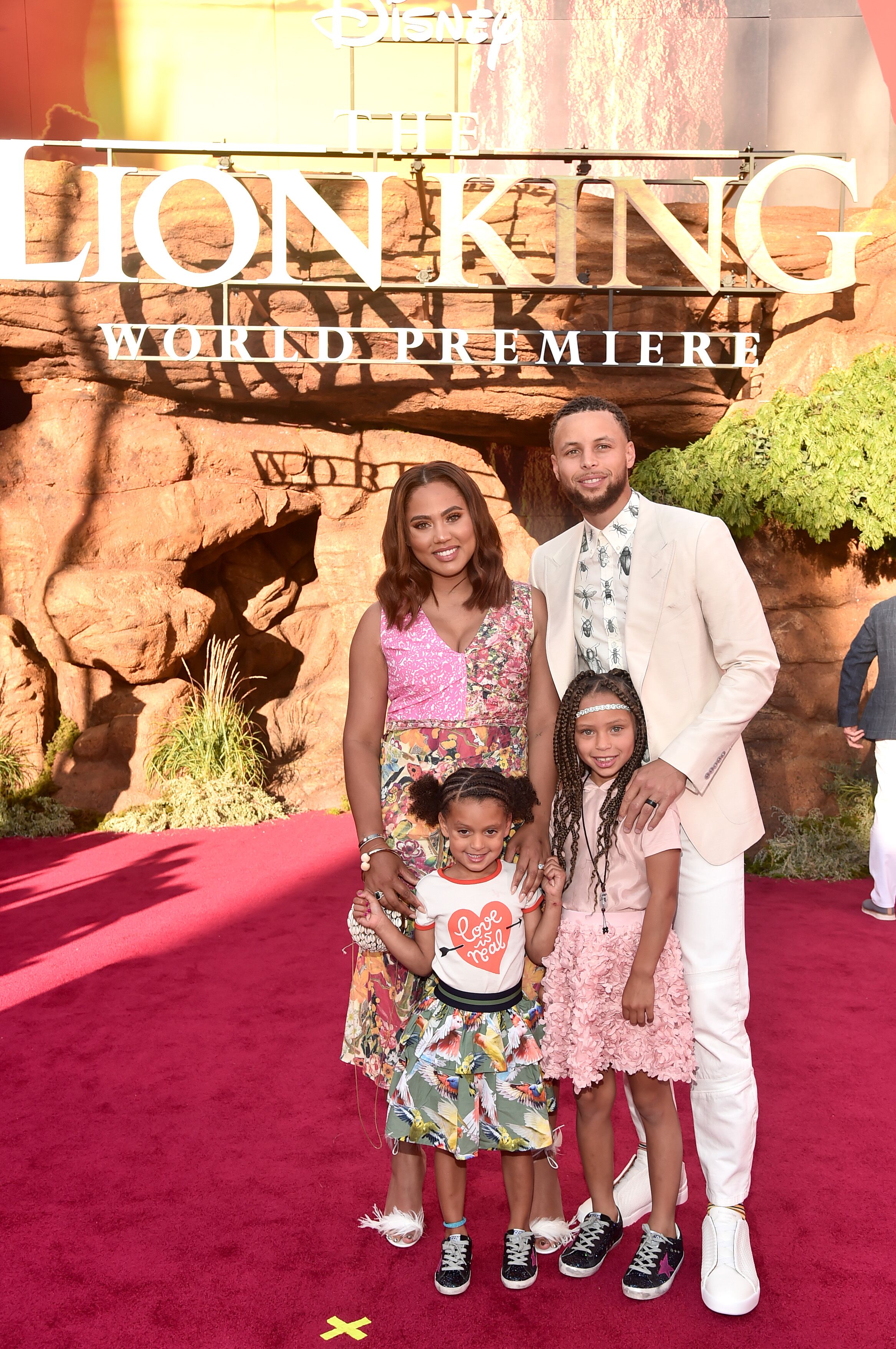 Along with their photos, Ayesha gave fans a hint of what's on their Thanksgiving menu this year, which includes an orange and clove brine turkey. For dessert, she decided to go for bread pudding that has brown butter apples, glaze, and bourbon. Of course, she couldn't forget the child-favorite mac and cheese and sweet potatoes. 
CELEBRATING LOVE AND FAMILY
Keeping it simple, Ayesha and Stephen took to their respective Instagram accounts to express how grateful they are for their family. "Thankful for my squad today and always," says the Golden State Warrior, while his wife wrote: 
 "My heart is full... that's all." 
ALWAYS PUTTING FAMILY FIRST
Steph, 31, and Ayesha, 30, share three kids, Riley, 7, Ryan, 4, and Canon, 1. Their adorable family has stood the test of time, sticking together through good and bad times. And while he's one of the biggest names in the NBA, he's undeniably a family man as well and he never forgets that. 
In fact, when he's not playing basketball or out working on endorsement deals, he's with his family as he does not want to miss any milestone in his three growing children's lives. 
CELEBRATING HALLOWEEN WITH A GROUP COSTUME
Just last October, Steph and Ayesha spent Halloween with their kids, who decided to go trick-or-treating as characters of the well-loved children's animated movie series "Toy Story."
Steph suited up as Buzz Lightyear, Ayesha donned a Gabby Gabby dress, little Ryan was Woody, and Riley and Ryan dressed up as cowgirl Jessie and Bo Peep respectively. 
With so much on Steph's plate, especially after an injury left his wrist with a cast, it's great to see him prioritizing his family above everything. After all, at the end of the day, it's his family that he works so hard for.