Steph, Ayesha Curry and Their 3 Kids Dressed up as 'Toy Story' Characters for Halloween
Stephen and Ayesha Curry and their three adorable children dressed up for Halloween as their favorite characters from "Toy Story 4."
NBA star Stephen Curry, his wife Ayesha and their three children decided to have a group costume for Halloween.
The family transformed themselves into the characters of the beloved children's animated movie franchise, "Toy Story." 
Canon was absolutely adorable channeling Buzz Lightyear's best friend, Woody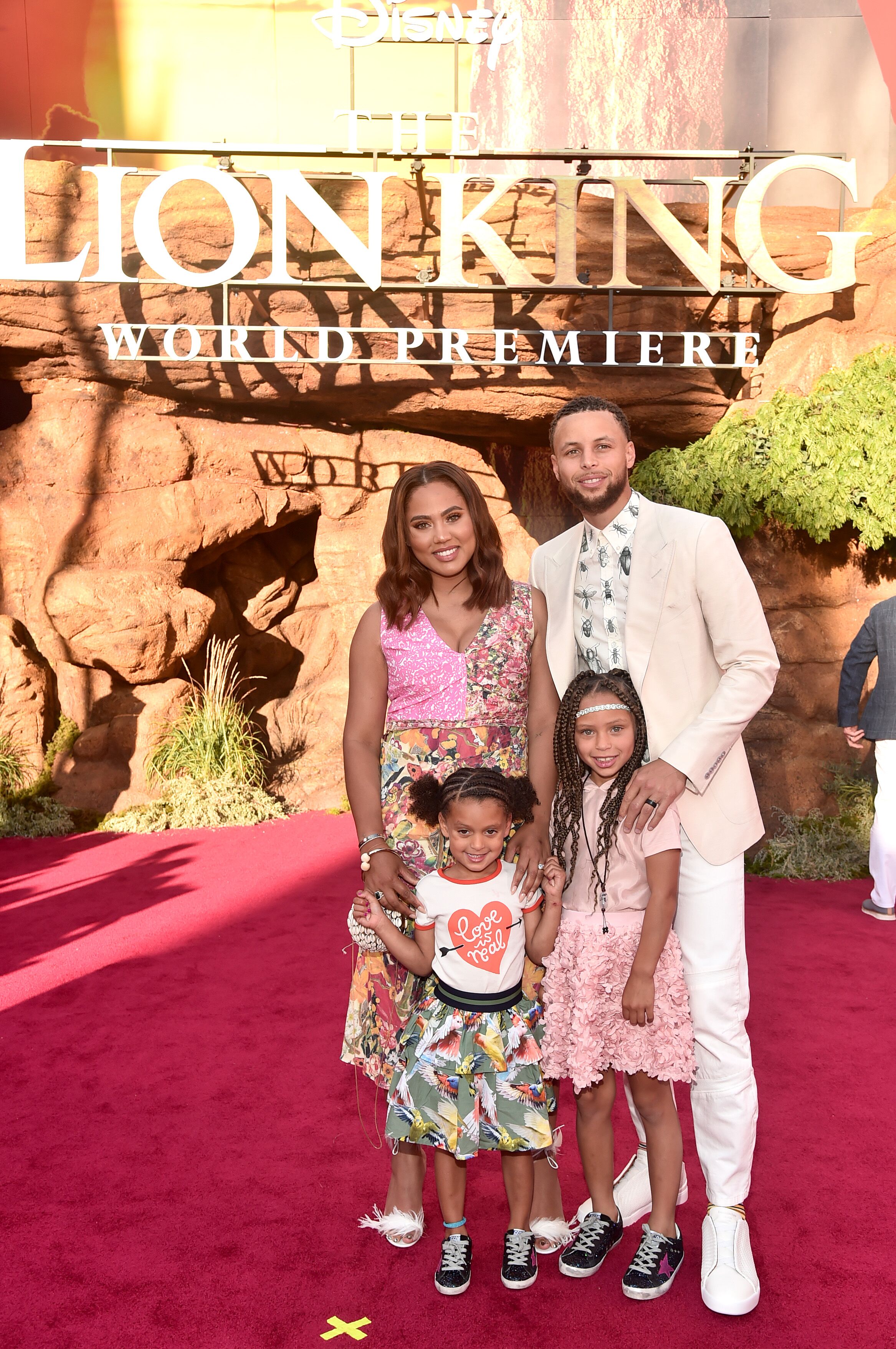 TO INFINITY AND BEYOND
Stephen incarnated Buzz Lightyear, a toy who believes he is a real astronaut, fighting evil though out the Galaxy...and beyond.
His son Canon was absolutely adorable channeling Buzz Lightyear's best friend, Woody the cowboy, complete with a yellow plaid vest and his ever-present hat.
AYESHA CURRY CHANNELS GABBY GABBY
Stephen's gorgeous wife opted for dressing up as Gabby Gabby, a 1950s vintage doll who is the villain of "Toy Story 4." Ayesha wore a gorgeous retro yellow polka dot dress with a Peter Pan collar, and her hair in ponytails with yellow bows. Too cute!
RILEY AND RYAN CURRY WERE THE HEROINES
The two girls in the family, Riley, and Ryan dressed up as cowgirl Jessie and Bo Peep - complete with sheep - two strong girls with an independent streak who looked gorgeous in their true-to-life costumes.
STEPHEN CURRY LOVED BEING BUZZ LIGHTYEAR
The Currys posted lots of photos and even a clip of Stephen excitedly showing off the features of his Buzz Lightyear costume.
It's good to see Stephen so cheerful after he suffered a hand injury during a game the week before Halloween.
THREE CURRY MEN ON THE BASKETBALL COURT
For the first time in history, there were three Curry men on the basketball court: Stephen Curry, his dad Dell Curry, and his baby son Cannon.
Athletic ability runs in the family, and Curry's father Dell, 54, was a star basketball player who retired in 2002 as the Charlotte Hornets' all-time leader with 9,839 points.
If the family talent runs true, one of these days, basketball fans will be cheering Canon Curry on the court, while his proud dad and grandfather watch from the sidelines.