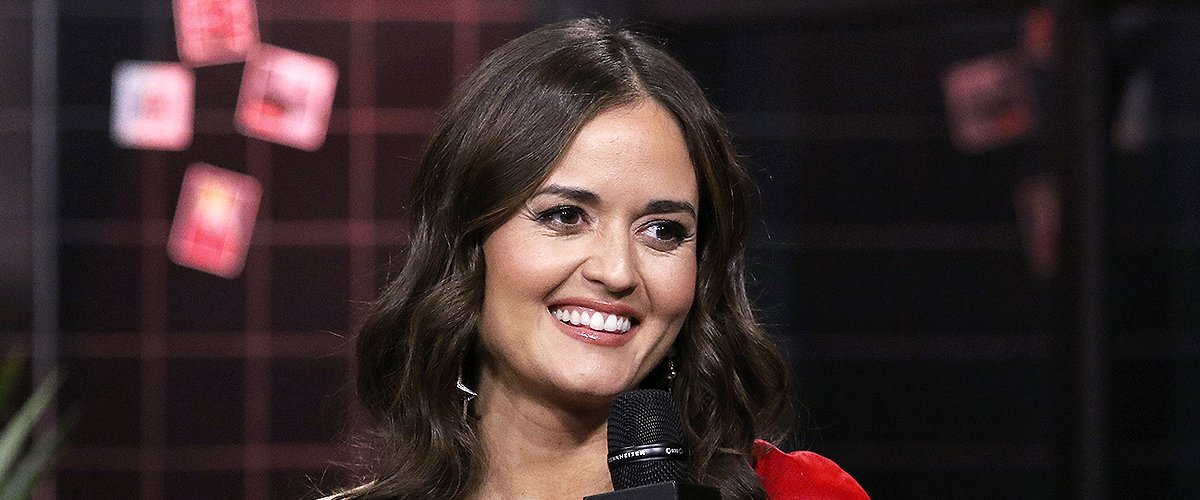 GettyImages
Danica McKellar of 'Wonder Years' Fame Loved Her Husband Scott Sveslosky from Their First Date
Danica McKellar, better known for her childhood role as Winnie Cooper in the '80s-'90s series "The Wonder Years," has been married twice. And while her first marriage didn't work out, her second started with the right foot from the very first date.
Dania McKellar has been an active part of the entertainment industry for over four decades. She has recently become a Hallmark star, appearing in several movies of the family-friendly channel, and there are no signs she's going to stop soon.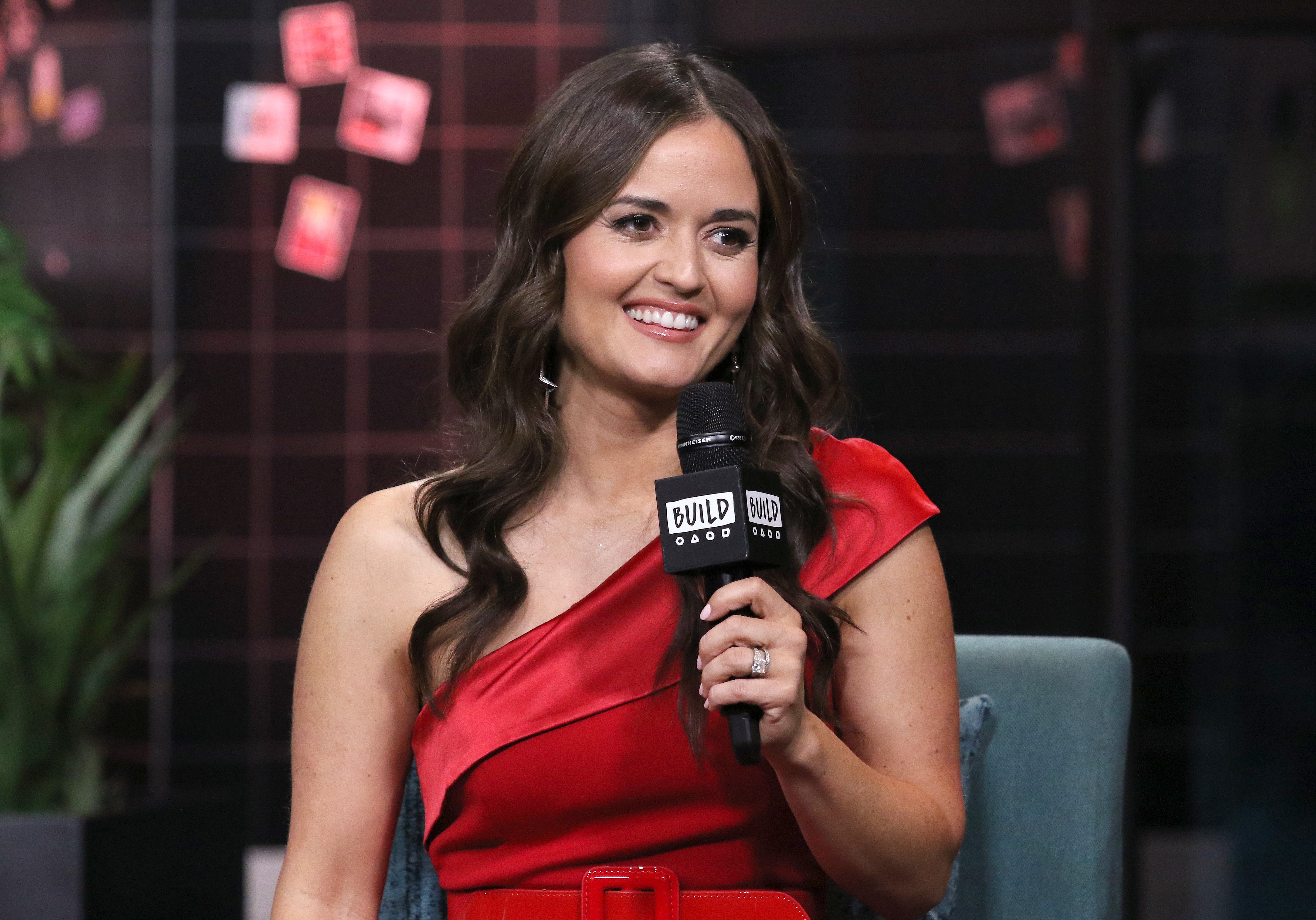 Danica McKellar attends the Build Series to discuss "Christmas at Dollywood" at Build Studio on December 04, 2019 | Photo: GettyImages
On top of that, McKellar is a dedicated mother and wife, and she claims family is her number priority no matter what.
DANICA'S LIFE AFTER "THE WONDER YEARS"
McKellar was just 13-year-old when she landed the role of Winnie Cooper in "The Wonder Years," the popular series that ran for five years from 1989 to 1993.
On their first date, Scott brought a copy of McKellar's favorite book with his favorite parts underlined. The simple gesture was enough to make McKellar swoon.
After the series' ending, McKellar took a break from acting to focus on her education. She enrolled at UCLA with a major in math and soon proved that she was made for numbers despite her doubts.
"I thought college math must be really hard and that I wasn't a typical math student because I had always thought 'girls can't — or shouldn't — do math,'" McKellar recalled to USA Today.
However, in her senior year, McKellar co-authored a paper with professor Lincoln Chayes and fellow student Brandy Winn about the now-named Chayes–McKellar–Winn theorem. She graduated summa cum laude in 1998.
Then, she returned to acting and appeared in series like "Babylon 5," "NCIS," "NYPD Blue," "The Big Bang Theory," "How I Met Your Mother" and "The West Wing."
She also competed in season 18 of "Dancing with the Stars," where she placed sixth, and continuing with her math work, she has authored five math books for children and teenagers.
HER FIRST MARRIAGE
McKellar started dating composer and visual effects artist Mike Verta in 2001 and got engaged in August 2008.
The couple tied the knot in March 2009 in an ocean-side church ceremony at La Jolla, California, in front of 150 guests, including McKellar's "The Wonder Years" co-stars Dan Lauria and Allie Mills.
They welcomed son Draco in 2010, and sadly, filed for divorce citing irreconcilable differences in 2012. However, they maintain a friendly co-parenting relationship, with McKellar saying they get along even better than they did while being married.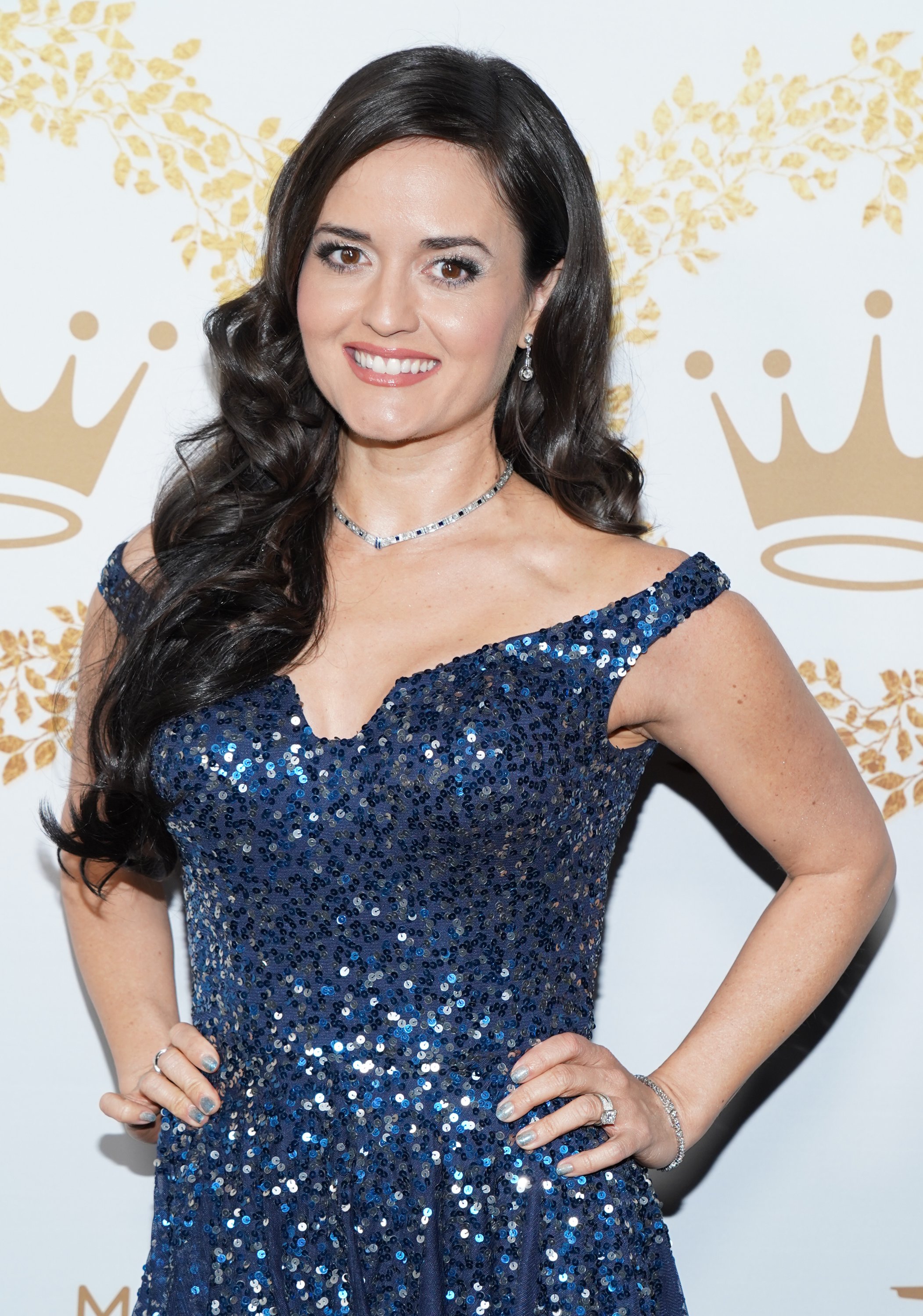 Danica McKellar attends Hallmark Channel And Hallmark Movies And Mysteries 2019 Winter TCA Tour at Tournament House on February 09, 2019 | Photo: GettyImages
Talking about the divorce, McKellar told Closer Weekly that it was "the hardest thing I've ever been through."
She also shared advice for anyone going through a divorce, especially if there are kids involved, saying:
"Just be generous, and don't bring them into it. If you hold on tight, the other person is going to hold back, and when kids are caught in the middle… What kids want is love and for everyone to get along."
FINDING LOVE AGAIN
McKellar spent almost two years after the divorce trying to put her life back in order and giving herself time to heal.
Then, the parents of one of her son's school friends introduced her to Scott Sveslosky, an attorney and former model that had recently got out from a two-year relationship and also had a son.
The two first started talking over the phone, and when they finally met face to face, McKellar couldn't believe her luck.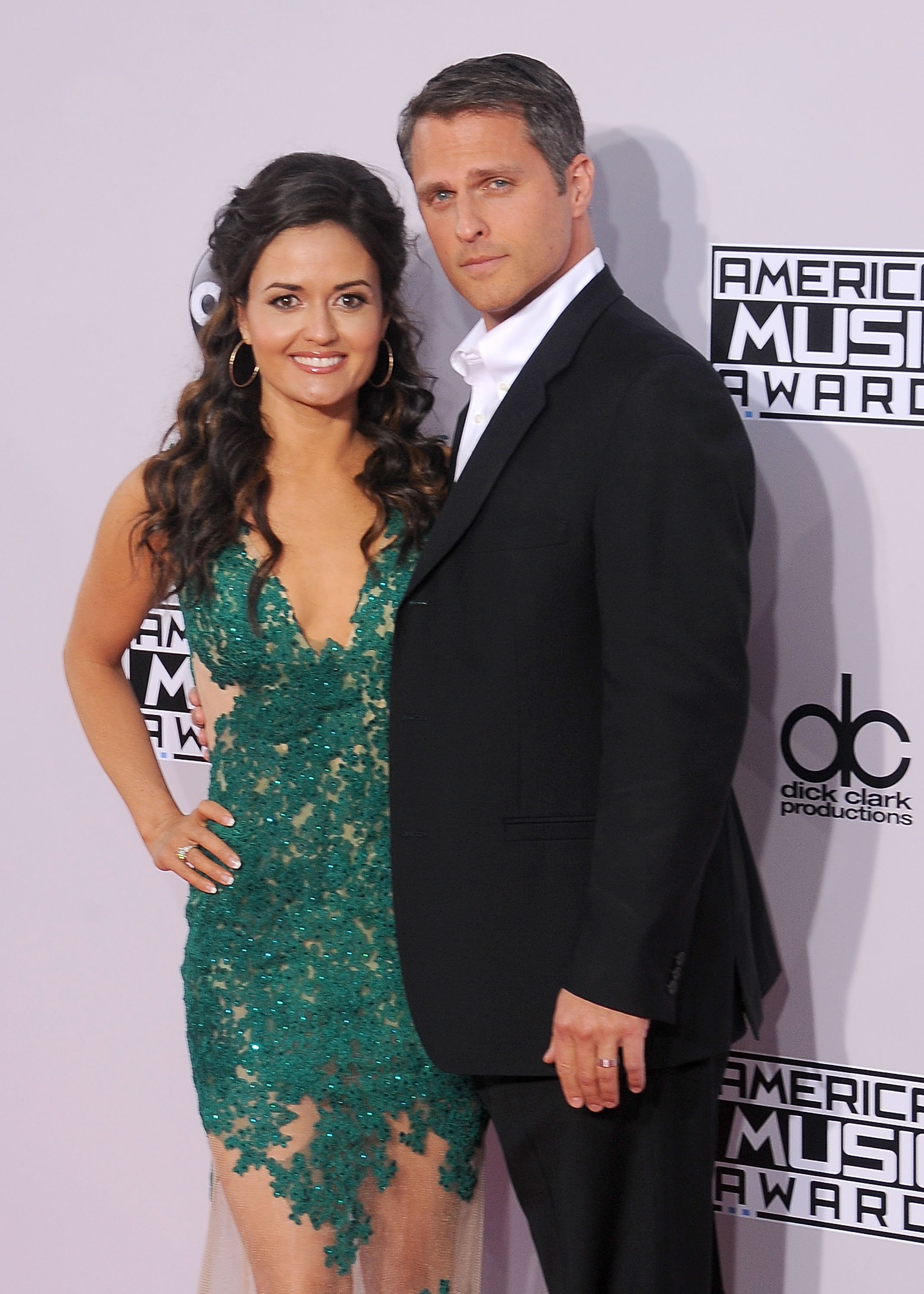 Danica McKellar and husband Scott Sveslosky arrive at the 2014 American Music Awards at Nokia Theatre L.A. Live on November 23, 2014 | Photo: GettyImages
"I thought, 'Okay, well, a nice guy—that's really what I want. He doesn't have to be a model or anything.' But it turns out, he did use to be a model. He's everything. He's the sweetest guy ever," she told Country Living magazine.
On their first date, Scott brought a copy of McKellar's favorite book, "The Seven Spiritual Laws of Success" by Deepak Chopra, with his favorite parts underlined. The simple gesture was enough to make McKellar swoon.
"I just already loved him and was smitten from the moment I sat down," she recalled.
FORMING A FAMILY
McKellar and Sveslosky got engaged in July 2014, and they tied the knot four months later in a small but beautiful ceremony at sunrise in Kauai, Hawaii.
Danica's son, Draco, and Scott's son, Hunter, played a huge role in the ceremony, as the actress explained:
"Scott and I exchanged our vows, and then we exchanged family vows with our sons Hunter and Draco – we wrote everything ourselves. We also performed a sand ceremony where the four of us poured different colored sand into a vase, which we will keep at home."
Although the couple tried to have a kid of their own, it didn't happen. But for McKellar is enough to spend time with her son and stepson, who have formed a beautiful friendship.
Going through a divorce has also helped McKellar to value her relationship with Scott much more, and she's always working to keep the flame alive and not take her husband for granted.
"I did go through that thing where you think it's forever, and you think you made the right choice, and you think everything's great, and then it really isn't, and you were really wrong," she confessed. "I don't want to be wrong again."
Please fill in your e-mail so we can share with you our top stories!