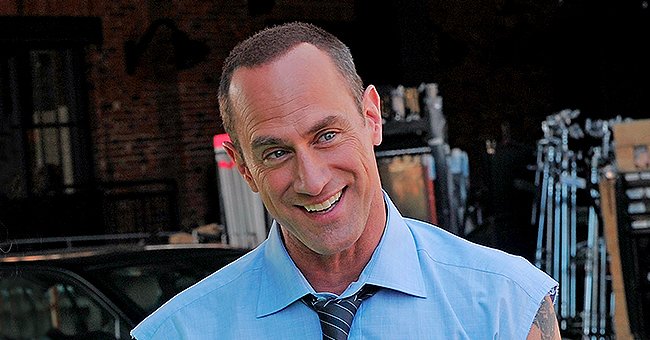 Getty Images
Christopher Meloni Played Detective Elliot Stabler in 'Law & Order' — Here Are 12 Quick Facts about Him

Christopher Meloni became famous for his role as Detective Elliot Stabler on the hit show, "Law & Order." But there are facts about him unknown to many of his fans.
Meloni graduated with a degree in History from the University of Colorado in 1983, as stated in his IMDB profile. He initially majored in acting but ended up liking and learning history in school.
The actor is of Italian and French-Canadian descent. He grew up in Washington D.C., raised by his mother Cecilia and father Robert Meloni, who was an endocrinologist.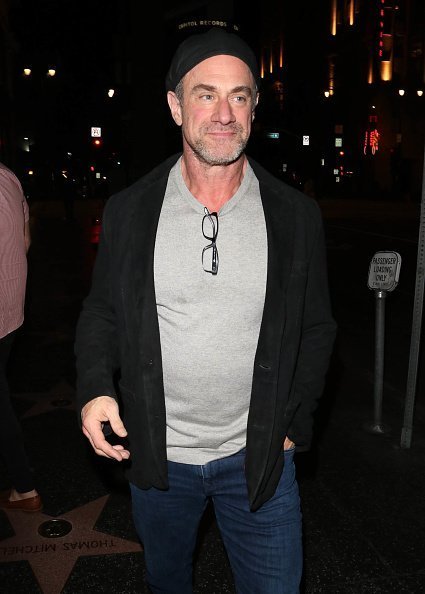 Christopher Meloni on November 22, 2019 in Los Angeles, California. | Photo: Getty Images
HUMBLE BEGINNINGS
The "Law & Order" star's rise to fame did not come about quickly. Like any other struggling actors, Meloni started off with several minor acting roles.
While doing his small-time acting jobs, he relocated to New York to study acting under acting guru Sanford Meisner of the renowned Neighborhood Playhouse.
Because of his love for acting and performing, Meloni funded himself by working odd jobs, as reported by Your Tango. Since he had a powerful physique, he worked as a bouncer, a construction worker, and as a personal trainer.
CAREER BREAKTHROUGH
After appearing in commercials, Meloni first broke into television series in 1989 under an established football comedy TV show. It was followed by another TV sitcom called "The Fanelli Boys" in 1990.
In 1999, he eventually landed a role on another show, "Law & Order." He has played the same character as Detective Elliot Stabler in three different television series: "Law & Order," "Law & Order: Special Victims Unit" and "Law & Order: Trial by Jury."
For his role in "Law & Order: Special Victims Units," Meloni wore a fake tattoo on his arm.
LOVE OF TATTOOS
Another unknown fact is that he was once mistaken as the Canadian actor Elias Koteas. As he continued his way up to the acting ladder, Meloni often resembled the young Robert De Niro.
Meloni has two real tattoos on his body. He got a butterfly tattoo on his upper thigh and another cubist representation of the crucifixion of Christ on his upper left arm.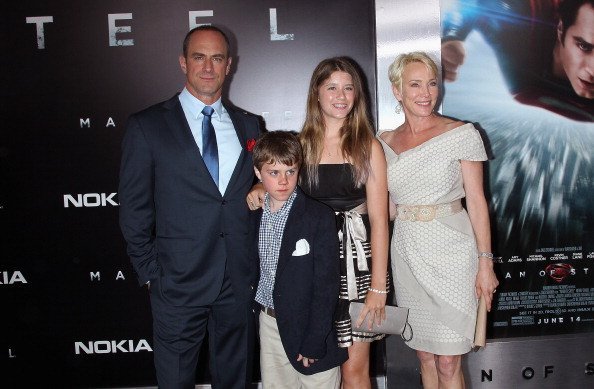 Christopher Meloni, wife Sherman Williams, and children Dante and Sophia at Alice Tully Hall at Lincoln Center on June 10, 2013 in New York City. | Photo: Getty Images
For his role in "Law & Order: Special Victims Units," Meloni wore a fake tattoo on his arm. It was a fake United States Marine Corps emblem.
Meloni has been married to Sherman Williams since 1995. His wife worked as a production designer for the 1991 movie, "The Dark Backward."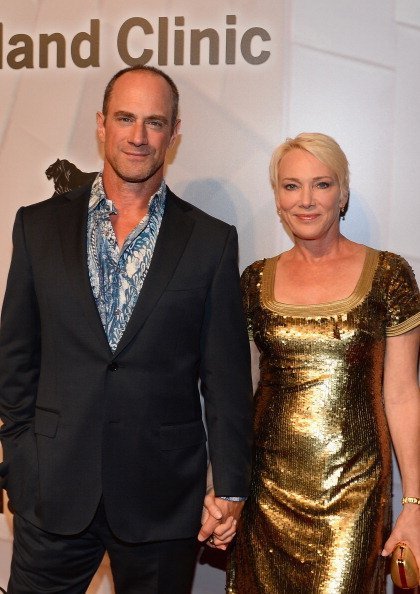 Christopher Meloni and his wife Sherman Meloni at the MGM Grand Garden Arena on April 26, 2014 in Las Vegas, Nevada. | Photo: Getty Images
He had children born through surrogacy. Meloni's daughter, Sophia Eva Pietra, was born on March 23, 2001, in Los Angeles; while his son, Dante Amadeo, was born in New York on January 2, 2004.
Meloni was inducted into his high school's athletic Hall of Fame as a member of the 1978 football team, for which he was quarterback, in 2007.
Please fill in your e-mail so we can share with you our top stories!