GettyImages
Kate Middleton and Her Only Sister Pippa's Relationship — See What It's Like

Pippa Middleton once opened up in her first-ever interview about her relationship with her sister, Kate Middleton, after Kate became a royal.
The British Monarch has some rules which can be termed unusual for non-royals. In an interview with Matt Lauer on "Today," Kate Middleton's younger sister, Pippa Middleton, opened up about her and her sister's relationship after Kate joined the royal household.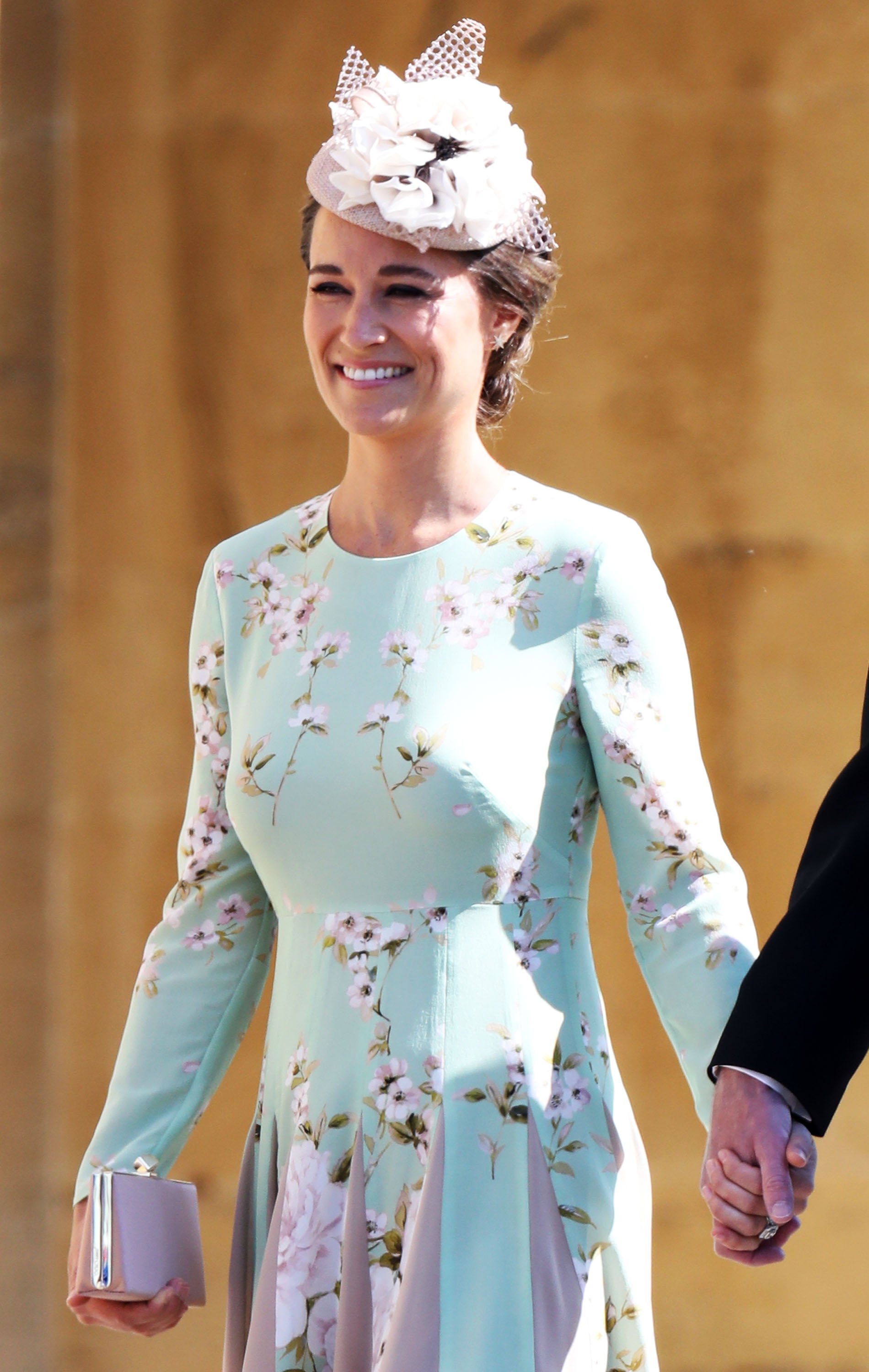 Pippa Middleton during the wedding of Prince Harry to Ms Meghan Markle, May 19, 2018 | Photo : Getty Images
The younger Middleton looked smart and pretty in a white t-shirt while the striking resemblance between her and the Duchess of Cambridge was almost mesmerizing.
Pippa shared updates on what her relationship with her older sister became after her wedding to Prince William in 2011.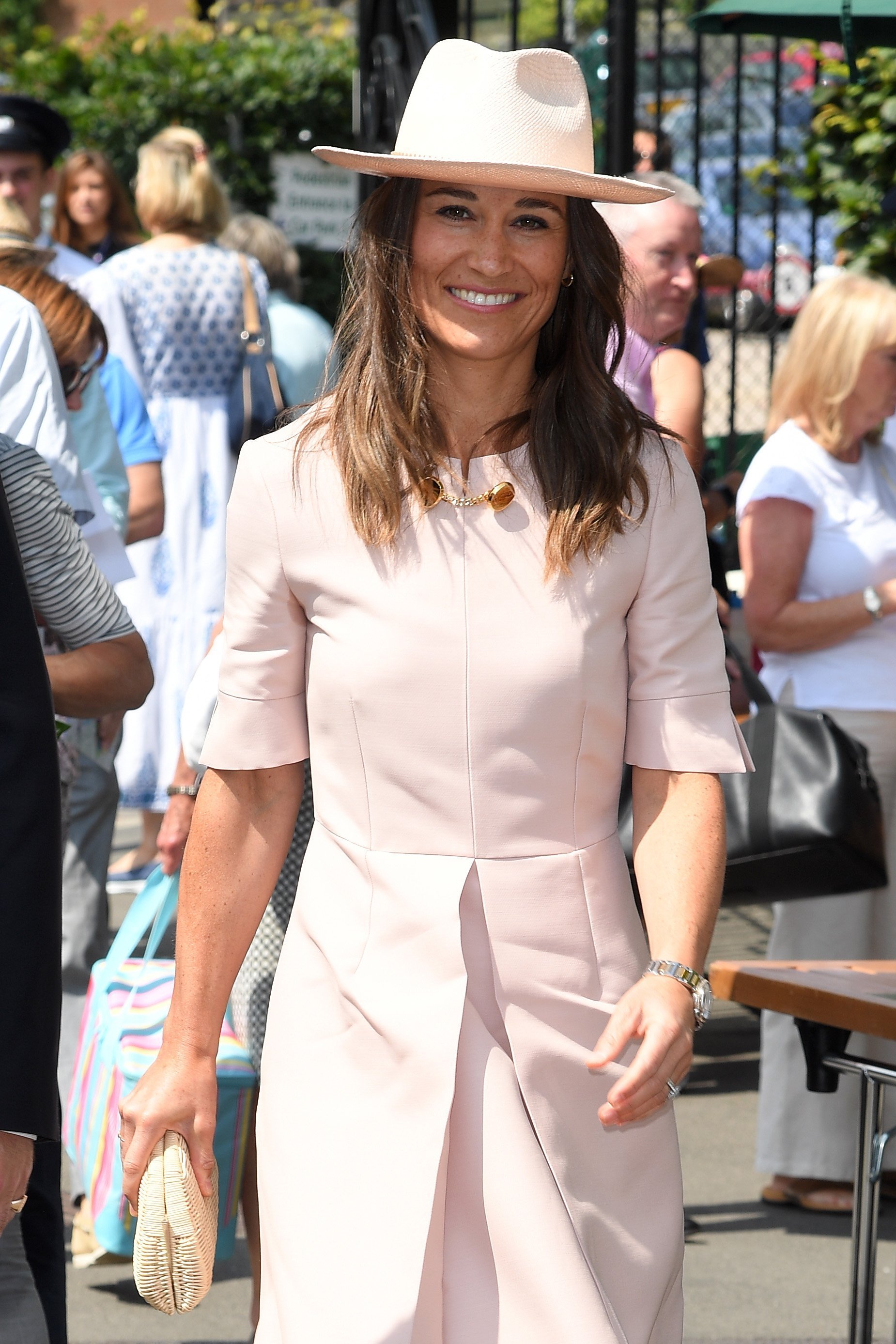 Pippa Middleton during day seven of the Wimbledon Tennis Championships, July 8, 2019 | Photo: Getty Images
THE SIBLING'S RELATIONSHIP
Matt Lauer threw the "relationship" question to Pippa, who informed the anchor that her older sister did have her hands full of royal duties. Pippa referred to this as "pressures that she's [Kate] taken on" while going on to add that Kate tries to keep up a healthy relationship with her family. She told Matt:
"We still do a lot together as a family. And I think that's really the heart for all of us is having a really close family that we can sort of be normal with each other."
The socialite went on after Lauer asked if the two had a flexible sister-relationship; she replied in the affirmative while letting him know that she and Kate were close. She added that they still engage in sisterly talks while showing love, support, and asking opinions from each other.
KATE MIDDLETON BEFORE ROYALTY
According to the royal biographer, Katie Nicholl, in her book, "Kate: The Future Queen," the Middletons are an exceptionally close-knit family. Just as regular families enjoyed communing with one another, the Middletons were in line with this.
Pippa Middleton first gained public attention after she took on the role of maid of honor at Kate's royal wedding.
Kate and Pippa, in particular, were really close and often did things together while growing up. In school, the girls were both in the football team, learned to play the piano and the flute as well. The siblings began to take separate parts after studying in different colleges. Kate attended St. Andrews University in Scotland, where she met her hubby.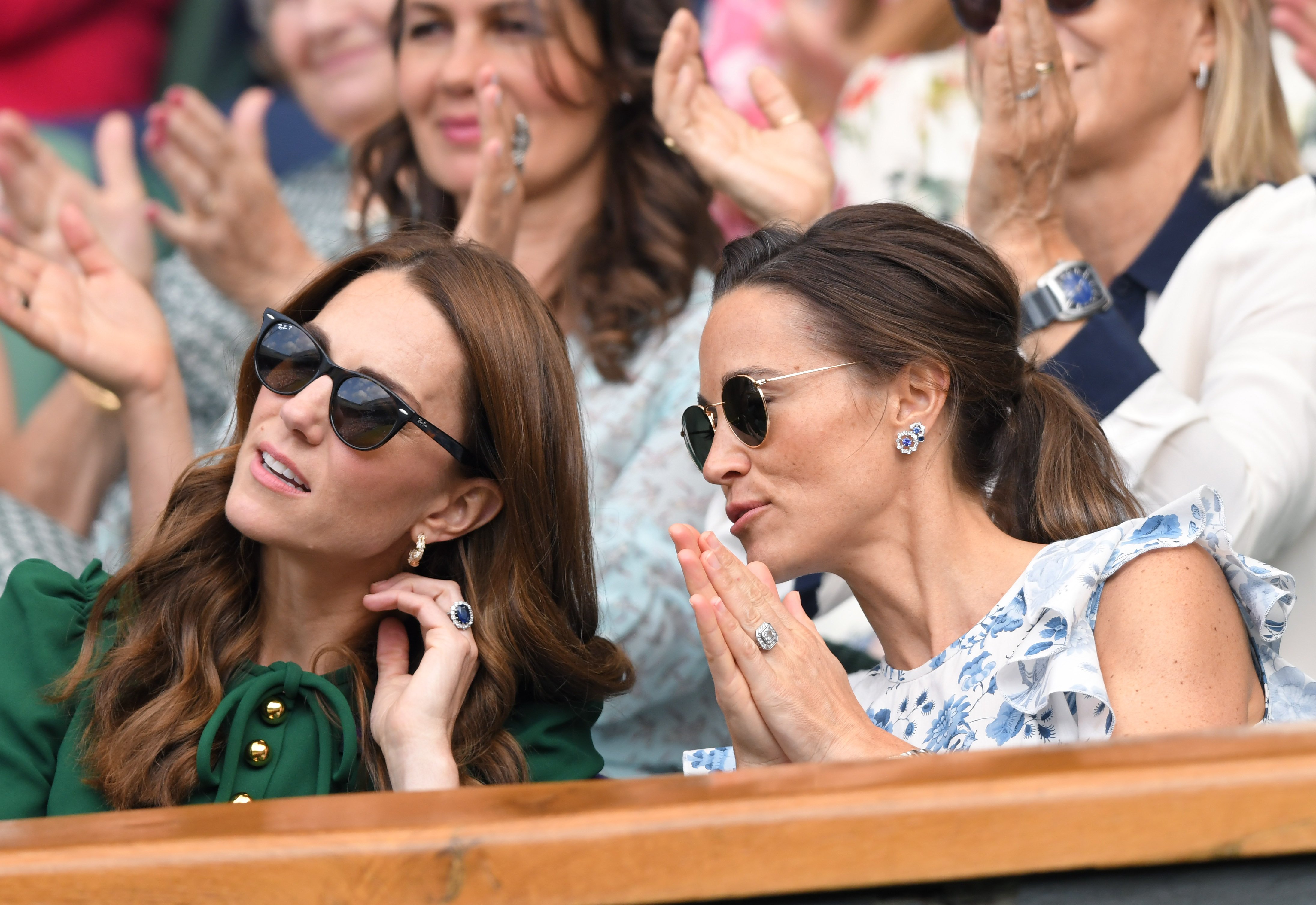 Catherine, Duchess of Cambridge and Pippa Middleton in the Royal Box on Centre Court during day twelve of the Wimbledon Tennis Championships at All England Lawn Tennis and Croquet Club on July 13, 2019 | Photo: Getty Images
KATE'S SIBLINGS AFTER THE ROYAL WEDDING
Following their older sister's wedding to Prince Williams, the Middletons became a spotlight family and found themselves in the news from time to time. Kate's younger siblings, Pippa and James, became subject of public discussion on several occasions.
Pippa Middleton first gained public attention after she took on the role of maid of honor at Kate's royal wedding. Since then, the columnist was referred to as a socialite while events in her life interested paparazzi.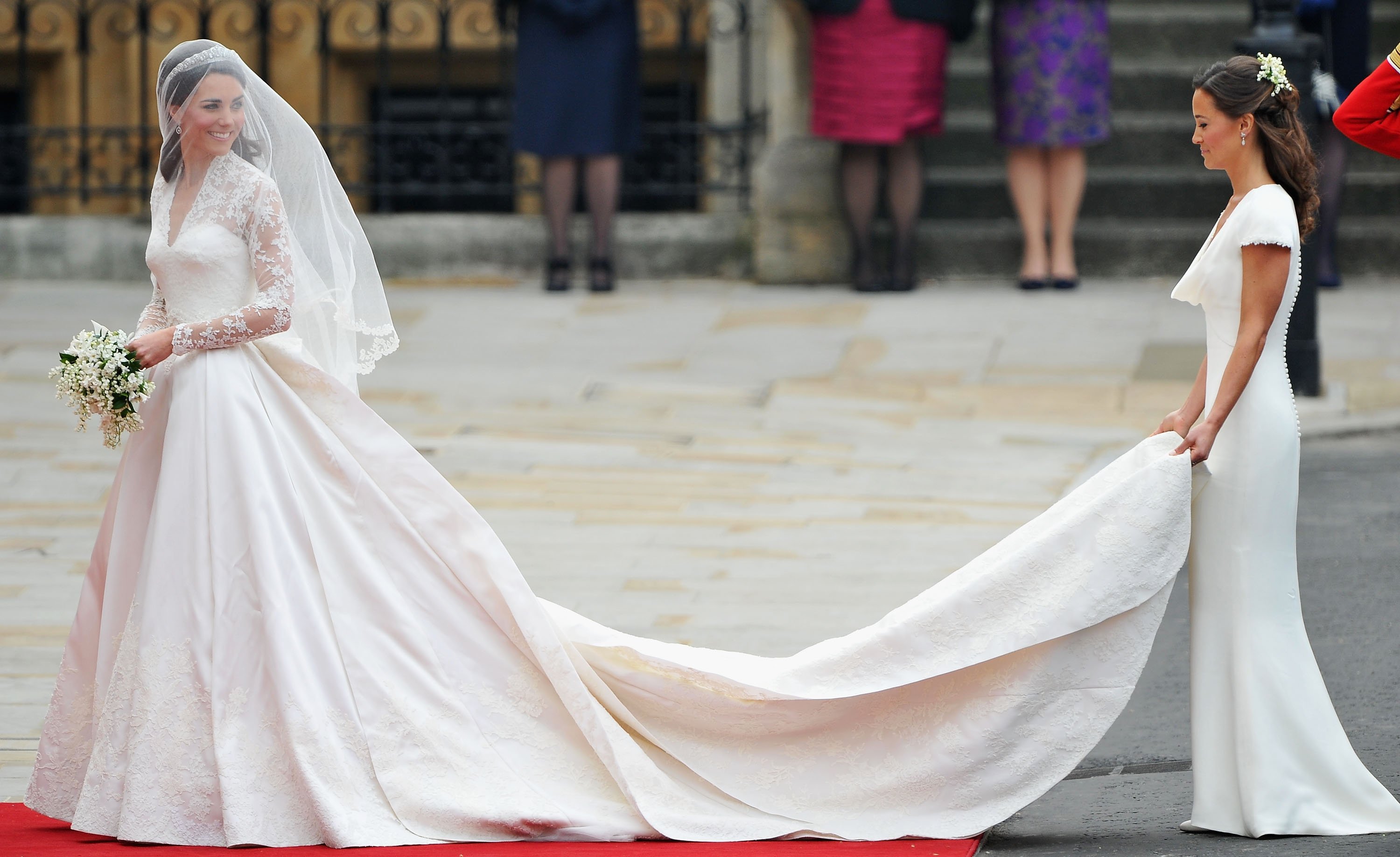 Catherine Middleton waves to the crowds as her sister and Maid of Honour Pippa Middleton holds her dress before walking in to the Abbey to attend the Royal Wedding of Prince William to Catherine Middleton at Westminster Abbey on April 29, 2011 | Photo: Getty Images
James was not left out as his old gimmicks while he was a young schoolboy were dug up. One of such was during his 21st birthday when he made news headlines after he "needed to be practically poured into the car."
While Pippa sat with Today in her 2014 interview, she mentioned that she felt fortunate about her older sister's fame due to opportunities she got, James, on the other hand, does not seem to enjoy the public attention as he once explained to Daily Mail.
Please fill in your e-mail so we can share with you our top stories!