Wendy Williams Does Not Approve of Amber Rose Tattooing Her Kids' Names across Her Forehead
Amber Rose's new tattoo has a lot of people talking, and Wendy Williams could not help but make it a hot topic on her "Wendy Williams Show."
There are many sacrifices a mother makes for her children, and the love she has for her children is incomparable to any other kind of love.
Sometimes, however, there are some things that mothers do that make you wonder what thought was running through their heads when they made such a decision.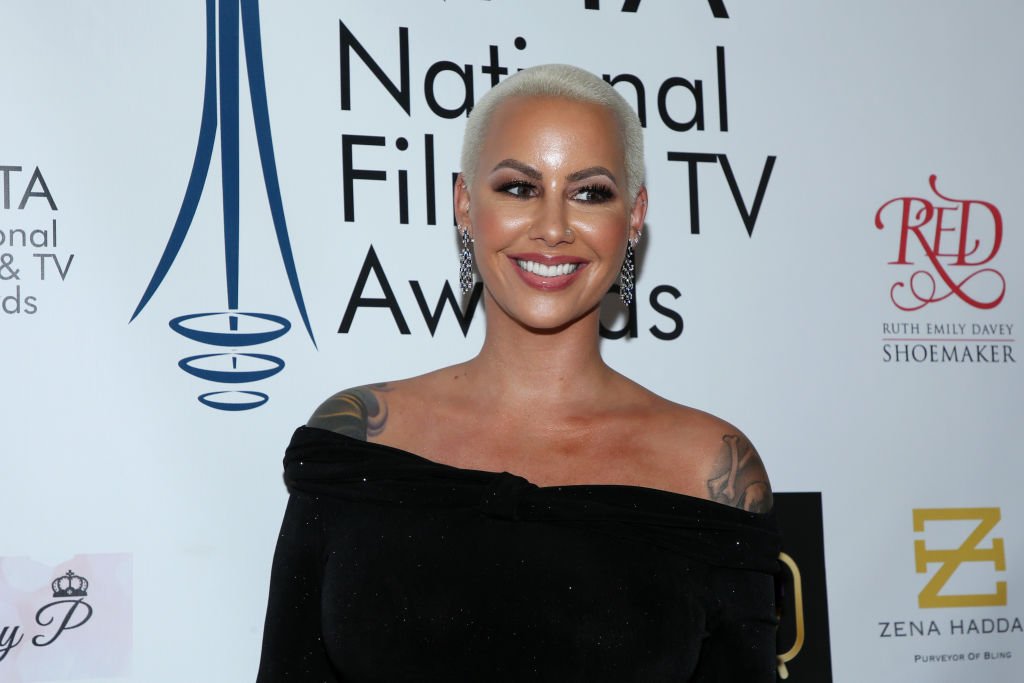 Wendy Williams was in awe of Amber Rose's decision to get the name of her two children tattooed across her forehead; the 55-year-old host looked visibly shocked as she spoke about it.
On her February 11th edition, Wendy thrilled the audience to some fantastic news in her "Hot Topic" session, and Amber Rose's tattoos were not left out. She said:
"Amber, you know I love you, girl, but why would you ruin your forehead?"
She wanted to understand the rationale behind Amber's decision to have the name of her three-month-old son, Slash and seven-year-old Bash on her forehead.
Williams made a comparison between the 36-year-old model, and Cindy Crawford's 20-year-old model son, Presley Walker Gerber.
While Presley was still young and could have his face tattoo easily covered with makeup, Wendy felt Amber's was quite loud, and joked that it would only take an Anna Wintour's wig to cover it up.
She further expressed that despite being a huge fan of Amber, she could not wrap her head around the idea of getting a tattoo on her forehead.
The media personality then went on to conclude saying she loved Amber and her decision, but she could not wrap her head around the decision,
"I just don't understand why she would do that, though. To me, she is a little too old to be rock and rolling with tattoos on everything, but Amber, you know I love you, and that's it."
The tattoos were first spotted when the mother of two made an appearance in a YouTube video for CoolKicks, a Los Angeles store that sells new and used sneakers.
The tattoos, which were written in cursive letters, just under her hairline, read "Slash" and "Bash" and could be seen throughout the 25 minutes video in which her boyfriend Alexander Edward also made an appearance.
Bash is a nickname for Sebastian Taylor Thomaz, her first child with ex-husband Wiz Khalifa while Slash is her son with current boyfriend, Alexander Edwards.
Amber has been open about her joys of motherhood and admits that she sheds a tear every time her older son hugs her telling her he loves her.