Gabrielle Union & Dwayne Wade Reached out to LGBTQ+ Cast of 'Pose' after Their Child Came out as Transgender
Gabrielle Union and Dwyane Wade employed the help of the LGBTQ community and the "Pose" show cast to guide their son, Zaya, who is on the journey to become a transgender person.
During an interview on the "EllenDeGenres" talk show, the basketball star, Dwyane, revealed the mechanism used by himself and his wife to guide his son.
The LGBTQ movement has been ongoing for a while, and with the advent of social media, more and more individuals are coming out to air their views on the issue. 
The proud father explained onscreen that he and his wife are committed to connecting with Zaya whether or not sexuality is involved.
After the teenager reached out to the duo, stating a decision championed by the freedom to express her sexuality, Dwyane mentioned to Ellen that: 
"My wife reached out to everybody on the cast of Pose. We just tried to figure out as much information as we could to make sure we give our child the best opportunity to be herself."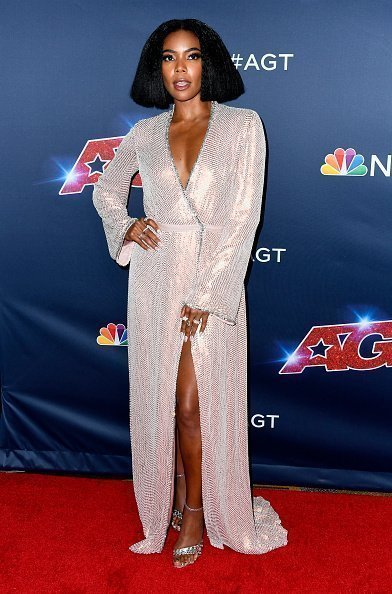 "Pose" is a series that explores diversity in sexuality, featuring a wide range of transgender cast members.
It's setting is in the 1980s, and the production has notable faces like actor, Billy Potter and a red carpet expert responsible for dazzling onlookers with his captivating attires.
The mother of one quickly replied to the critic by expressing that "love leads" in her household.
Asides seeking help from the cast, Dwyane was steadfast in boosting confidence in his teenage child. The first time Zaya explained her sexuality in the house, he charged her to continue being a "leader" who is never scared to voice out.
Mr. Wade also comes to the defense of his 12-year-old. During last year's Thanksgiving, critics commented on Zaya's choice of outfit, which was a crop top, and the fact that her nails were fixed. But her dad had this to say:
"I watched my son from day one becoming who she now eventually is coming to be."
Although Gabrielle and her man share only a toddler daughter, Kaavia, she tries to stick out her neck when it involves her husband's other children. The actress and brand owner goes on to show that family is everything. 
After her stepchild came under the reeks of online trolls following a post where Zaya, Kaavia, and Gabrielle featured in titled "My girls" by Dwyane, the mother of one quickly replied to the critic by expressing that "love leads" in her household.
Apart from clamping down on the hurtful words thrown at Dwyane's young son, she also tries to garner as much information as possible to help Zaya in his new quest for "truth."