John Schneider and Other 'Dukes of Hazzard' Actors 41 Years after the TV Show Premiered
Forty-one years after the show "The Dukes of Hazzard" debuted in 1979, the cast members look very different now, yet they've held up astoundingly well.
The action-comedy television series aired for a total of 147 episodes spanning seven seasons. It follows the experiences of cousins Bo Duke (John Schneider) and Luke Duke (Tom Wopat), as reported by Closer Weekly.
Bo and Luke live on a family ranch with their charming female cousin Daisy (Catherine Bach) and their old Uncle Jesse (Denver Pyle). Read on to catch up with the cast of the hit show.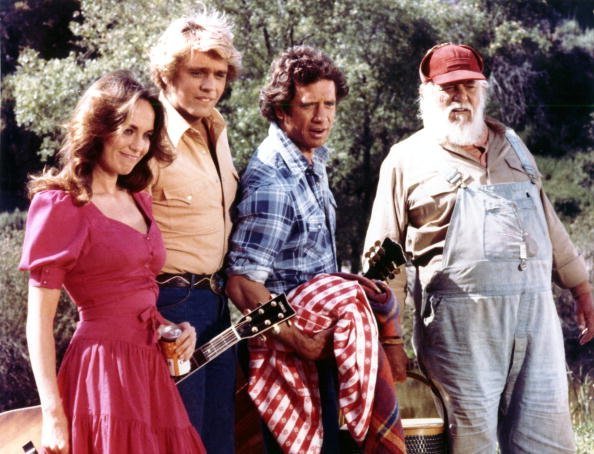 JOHN SCHNEIDER
According to Closer Weekly, after starring as Bo on "The Dukes of Hazzard," he played as Jonathan Kent in the TV series "Smallville."
He additionally showed up in several television films and series, including "Dr. Quinn," "Medicine Woman," and "DWTS."
Not only that, he hit the stage and made albums as well. Currently, he stars in the TV show "The Haves and the Have Nots."
TOM PAT
After his spectacular performance as Luke Duke on "The Dukes of Hazzard," he shined in recurring roles in the TV shows like "Cybill" and "Longmire."
He has also starred on Broadway shows, including "Annie Get Your Gun," "Chicago," "Glengarry Glen Ross," and "Catch Me If You Can."
However, the acclaimed actor got in a tough situation with the law when he pleaded guilty to accosting a colleague two years ago.
CATHERINE BACH
Catherine shot to popularity as sultry country girl Daisy Duke in the television series "The Dukes Of Hazzard."
Today, she is still active in showbiz and currently plays Anita Lawson in the long-running soap opera "The Young And The Restless," according to her Twitter account.
Not just that, she is busy managing her Catherine Bach Signature Line of jewelry, as reported by The Huffington Post.
DENVER PYLE
After performing as patriarch Uncle Jesse on "The Dukes Of Hazzard," Pyle tended to spend more time at his home instead of Hollywood, according to Closer Weekly.
Before his death in December 1997, he starred in the big-screen version of "Maverick." He also reprised his role as Briscoe Darling for the television pic "Return to Mayberry."
Pyle, who has a star in the Motion Pictures section of the Hollywood Walk of Fame at 7083 Hollywood Boulevard, is buried in an unmarked grave at the Forreston Cemetery in Forreston in Ellis County, south of Waxahachie.