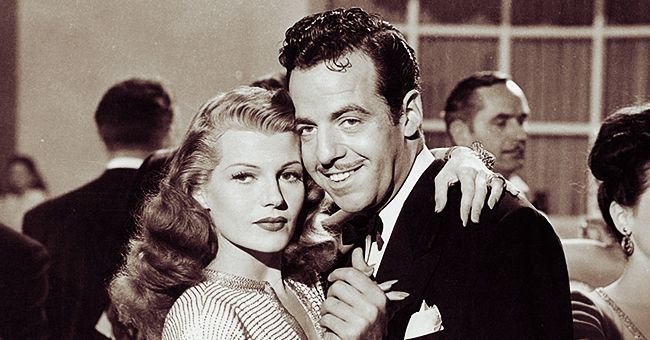 Getty Images
Closer Weekly: Rita Hayworth Was Married 5 Times but Never Learned True Meaning of Love

For most people, finding love is like heading to an unknown destination. After five failed marriages, true love seemed to have been elusive to Rita Hayworth.
The "Gilda" actress had tried her best finding the one true love. She admitted that she was never good at selecting the right man for her, as she had no role models while growing up.
Reflecting on her experience with love, she was quoted by Closer Weekly as saying: "All I wanted was just what everyone else wants — to be loved."
American film actress, Rita Hayworth at the Dorchester Hotel, London in 1956. | Photo: Getty Images
MEN OF HER LIFE
Hayworth, who was abused by her father as a child, first married her manager and car dealer Edward Judson, at 18. She divorced him after she felt that she was only used as an investment. She lamented:
"I married him for love, he married me for an investment. From the first, he told me I couldn't do anything for myself."
Her next lover was Orson Welles, whom she married in 1943. For the second time, her marriage crumbled, as his being too controlling frustrated her.
Rita Hayworth arriving at Ascot racecourse, undated photo. | Photo: Getty Images
MORE SHORT-LIVED MARRIAGES
Her third husband was Prince Aly Khan, son of wealthy royal Aga Khan. Their marriage was short-lived, with them dealing with a bitter divorce.
After her popular romance with the prince, she met and married singer Dick Haymes. This, too, ended in divorce, as she felt that Haymes was taking financial advantage of her, as reported by Yours.
The actress passed away on October 17, 1987, in her New York City apartment at the age of 68.
Prince Aly Khan and Hollywood actress Rita Hayworth at Epsom races, undated photo. | Photo: Getty Images
HEARTBREAK TO ILLNESS
Hayworth's last marriage was also a failure. Her disastrous and short-lived marriage to film producer James Hill ended in divorce in 1961 on the grounds of mental cruelty.
Her failed marriages left her devastated, turning her into an alcoholic who had difficulty memorizing her lines when shooting scenes for movies. Her last film was "The Wrath of God" in 1972, as reported by Fox News.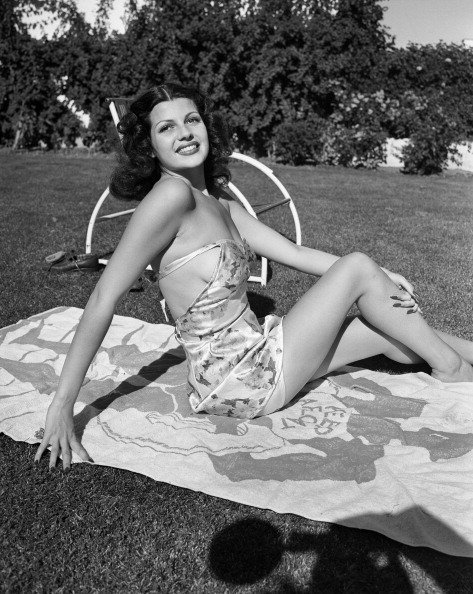 Photo of Rita Hayworth in circa 1939. | Photo: Getty Images
Hayworth's daughter, Princess Yasmin Aga Khan, described the actress as a regular mom who is sweet and loving.
Later in life, Hayworth exhibited peculiar and repetitive symptoms; and was later on diagnosed with Alzheimer's disease.
In their house, Hayworth would teach her chores, paint, put on music, and play castanets. The actress passed away on October 17, 1987, in her New York City apartment at the age of 68.
Last year, Khan opened up about her mother's final years while fighting Alzheimer's. There was a time that Hayworth's illness led her to question the identity of Khan.
Please fill in your e-mail so we can share with you our top stories!