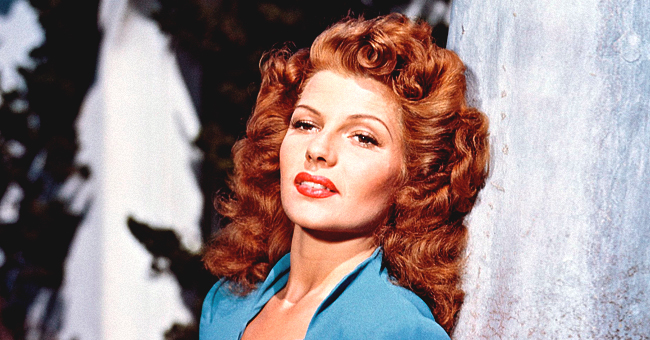 flickr.com
Rita Hayworth's Daughter Opened up about the Star's Final Days and Her Battle with Alzheimer's

Princess Yasmin Aga Khan publicly detailed her veteran actress mother, Rita Hayworth's battle with Alzheimer's until her demise.
Rita Hayworth, who the media famously described as "The Love Goddess," passed away at the age of 68. It was a tragic result of her years-long battle with Alzheimer's disease, which was still shrouded in mystery at the time.
Since Hayworth's demise, her daughter, Princess Yasmin Khan, made it a duty to raise awareness of the disease. Yasmin's first-hand experience taking care of Hayworth in her later years is what made her rise to the challenge of spreading the word about Alzheimer's.
Yasmin founded the annual Rita Hayworth Gala through the Alzheimer's Association to keep her mother's legacy alive. She also raises funds to support studying the disease in hopes of finding a cure.
The now 69-year-old philanthropist granted Fox News an interview late last year shortly after what should have been her mother's 100th birthday. It was there she revealed her experiences presiding over the gala as well as little known facts about Hayworth's later years.
"SHE WOULD LOOK AT ME AND SAY, 'WHO ARE YOU?'"– YASMIN
For Yasmin, presiding over the gala is a bittersweet experience as it always reminds her of her deceased mother. While speaking to Fox News, she said:
"She was just a wonderful mother. So loving, so caring. I still have vivid memories of her."
Yasmin is the sole product of Hayworth's short-lived relationship with Prince Aly Khan. Yasmin countered the common beliefs that the former lovers had a strained relationship following their 1953 divorce.
Yasmin's recollection of times with her mother are all wonderful until sometime in the early 50s when she was just a student away at high school. The mother of one related that she started noticing her mother's odd behaviors which, although unknown at the time, were symptoms of Alzheimer's.
Hayworth's symptoms continued until Yasmin resumed college and by 1971, Hayworth's career plummeted. Ten years later, Yasmin became her mother's conservator after a court declared that Hayworth was legally unable to care for herself. Yasmin said:
"It was something natural. She was so sweet and loving. My motherly instincts just took over."
Hayworth's Alzheimer's diagnosis came in 1981, but by that time, the disease had already taken an enormous toll on her mental status.
YASMIN CONTINUES THE ALZHEIMER'S CRUSADE
On a final note, Yasmin explained that her fighting spirit is still strong when it comes to the Alzheimer's project. For her, the experience of watching a loved one wither away progressively from the disease "and knowing so many people have it" is the greatest motivation. She said:
"I'm hoping that we find the answers in my lifetime. … That's been my motivation. We need to find a cure."
May Hayworth's soul rest in peace.
Please fill in your e-mail so we can share with you our top stories!