Morris Chestnut from 'The Best Man' Proudly Shares Video of Daughter Paige Walking the Runway at NYFW 2020
It's the New York Fashion Week, and no parent is as excited as "The Best Man" star, Morris Chestnut, as he shares a clip of his daughter, Paige strutting down the runway.
Mr. Chestnut has built an excellent career as an actor in the entertainment industry. Similarly, his personal life possesses this same form of orderliness.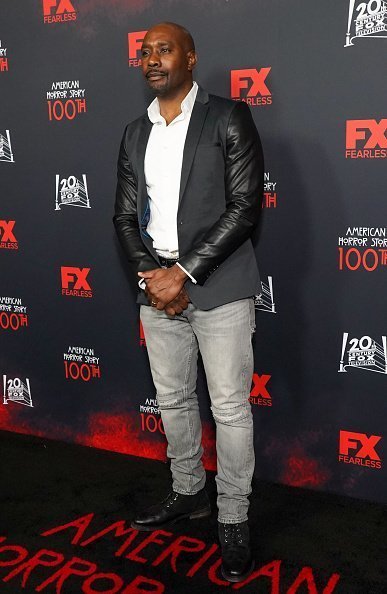 A recent upload on the actor's social media account showed his model daughter, Paige, walk down the runway of the NYFW, 2020, in an all-black apparel. He captioned the post:
"There's a saying, "A daughter may outgrow your lap, but will never outgrow your heart." That...is very true. #prouddad #nyfw."
The post drew attention from some of his fans online who cheered on the younger Chestnut to keep doing her thing.
However, a few others couldn't get their minds off the incredible tv star, and expressed their admiration for the father, with a simple "I love you."
He is an exemplary father who takes his daddy duties seriously.
Paige isn't the only child "The Family Affair" actor shares with his wife, Pam Chestnut. The couple also has a son, Grant Chestnut.
Although the young model isn't treading the same path as her father in career choice, her outstanding modeling talent and fit physique crowned with the support of her parents, have helped her soar high in her profession.
As an all-round model, the young blood loves her craft and is also proud of her accomplishments. Paige has shown her support for several fashion causes. She wrote on one of her numerous posts online:
"Loved being able to help support such an inspiring cause at Freedom & Fashion's Young Americans."
The college student is also a daddy's girl who isn't ashamed to share her precious moments with her father.
During her high school prom, Morris posed standing close to his child, and the duo wore hearty and genuine smiles across their faces celebrating the high school graduate.
The father of two also shows love to the women in his life. He revealed during an interview with Essence that February 14th, (Valentine's Day) allows him to present his wife, mother, and daughter with flowers. 
Not only does the entertainer share quality time with his family, but he is also an exemplary father who takes his daddy duties seriously.