Tamron Hall's Baby Son Moses Melts Hearts as He Chuckles with Delight in Adorable New Video
A recent update on Tamron Hall's social media page showed her son in a cheerful mood as he stole the hearts of Instagram users.
While career on tv as a renowned journalist, and talk show host, has earned her plenty love from fans, Moses only needs to be his cute self to get admired by fans.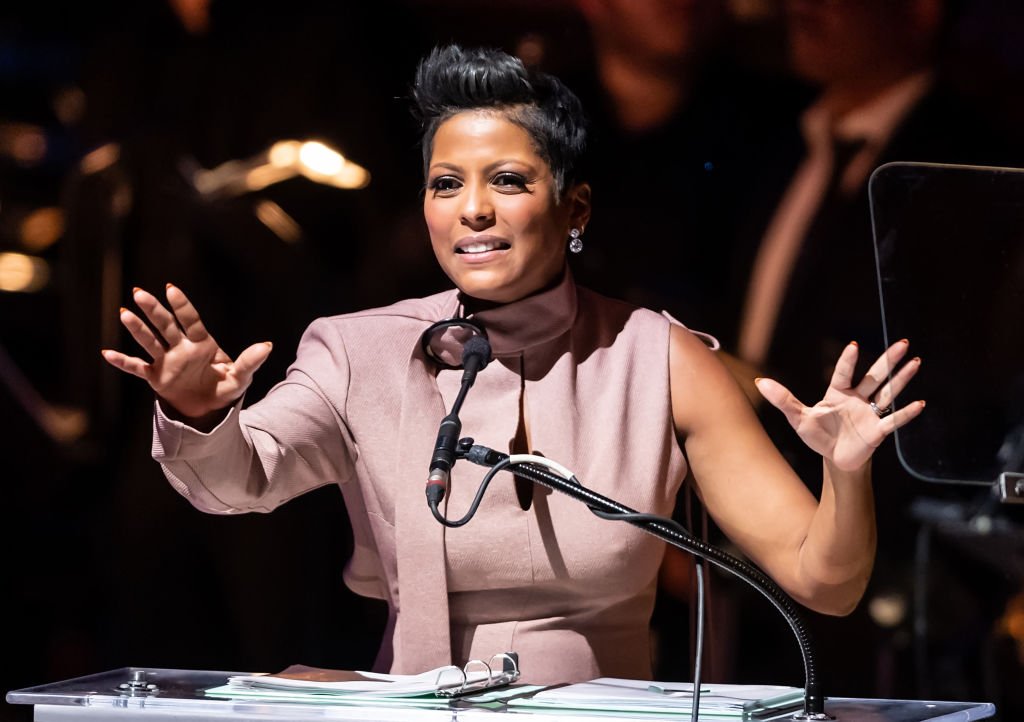 A short clip on Instagram featured the adorable toddler chuckling with sheer delight as he revealed his toothless gum. Tamron's little Prince sat relaxed in a baby car seat, and his orange teddy themed baby bib hung noticeably in front of him.
Both mother and son shared the same amount of joy, which was spelled out in the caption. Words on the post were:
"When you learn Mama just finished her first time hosting @abcnetwork Oscar red carpet, and she's needed home. See yall tomorrow...The Juggle Is Real @parents."

Moses' chuckles swayed Tamron's fans; more comments were directed at the happy baby while few focused on Tamron's latest achievement.
A fan hinted that the laughs were highly infectious and commendable writing, "He's got a good laugh... the kind that makes you laugh!!!"
Although the couple are public figures, they manage to keep their lives under wraps.
The "Tamron Hall" star is not new to this type of diversion stirred by her toddler son.
During the Christmas celebration, Hall updated her Instagram with a series of posts featuring little Moses. As expected, Moses melted many hearts with his appearances, and they did little to hide their admiration for the baby.
While online users praise Tamron's son and his dope looks, his mother made it known during an interview that motherhood isn't an easy job. In her words:
"Parenting has been a wonderful magical experience. It's also harder than anything I've ever done."
Shedding more light on the issue of parenting by the on-screen star showed how much hard work she'd put into taking care of her first and only child with husband, Steven Greener.
Just like every caring husband and father, her music producer beau loves his wife and only child dearly. 
Although the couple are public figures, they manage to keep their lives under wraps. This explains why the journalist intentionally kept her marriage and pregnancy a secret until it was leaked.
9-month-old Moses gives his parents as much joy as he does to outsiders; no wonder his mama wasn't happy when he teared up. Tamron revealed during a Parents Magazine 2019 issue how horrified she got seeing a "full tear" in his eyes.