Bobby Brown Is All Smiles in New Photo with Wife Alicia Etheredge and Their Three Kids
Music Icon Bobby Brown looked radiant in a new family photo he shared with social media. The star was not alone as his wife, Alicia Etheredge, and their three kids equally dazzled beside him.
Bobby Brown's music legacy goes way back to the 90s when he became a household name with his hit tracks. These days, Brown is a family man with a beautiful wife, Alicia Etheredge, and their three lovely children.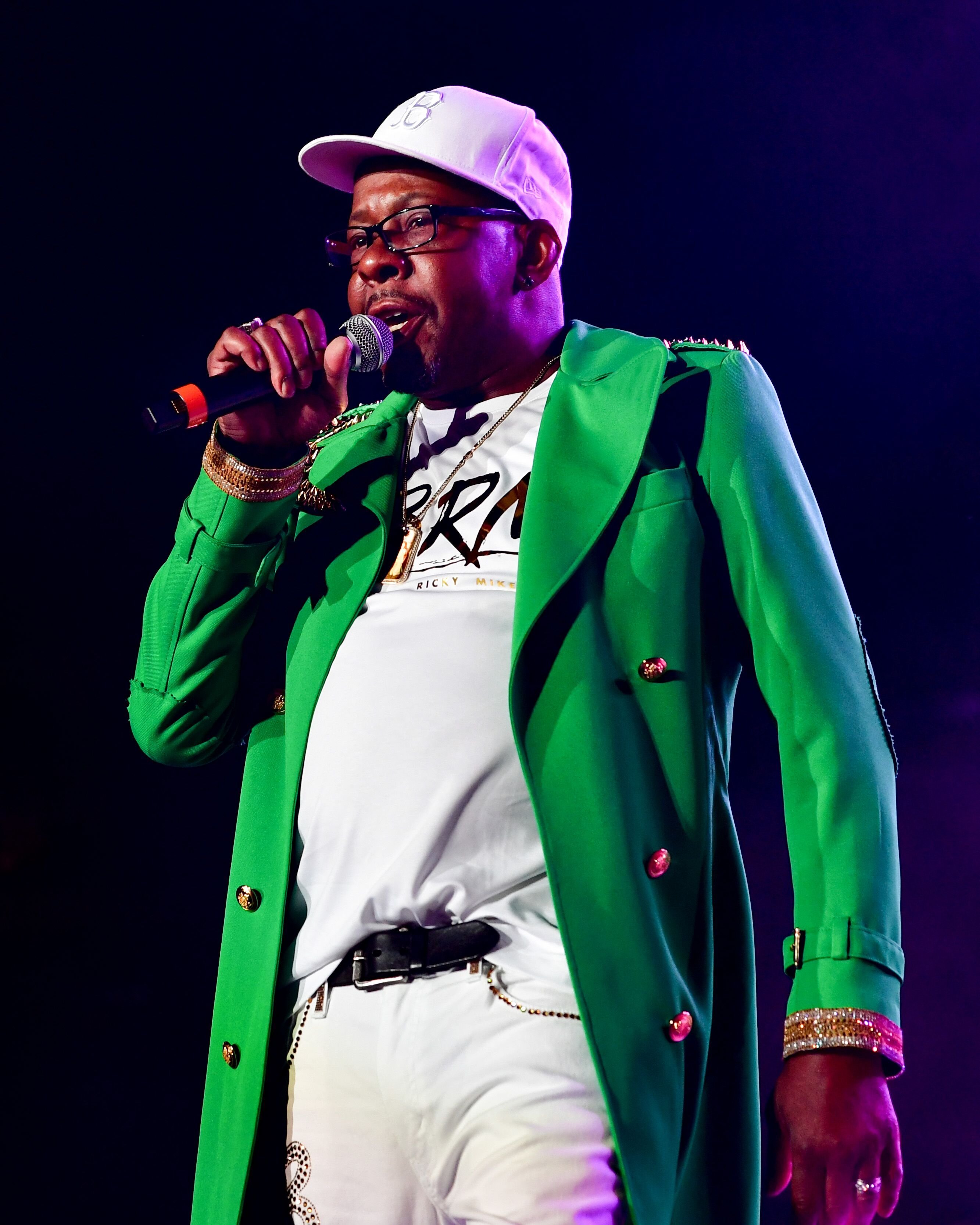 A new photo the "My Prerogative," Crooner shared on his Instagram page showed the family-of-five having a swell time as they shared flashy smiles for the camera. Brown's kids looked exceptionally cute as they sported colorful paints on their faces.
The star made it known that although he loves to "spoil" his kids, his wife makes sure to keep them in line.
The "New Edition" alum couldn't help gushing over his bundles of joy as he gleefully wrote in his caption, "Familia, my babies are getting so big… feeling great!"
Although Brown and his wife are doting parents who don't fail to pamper their kids, they do not forget to teach their kids critical social values.
As reported by Bck Online, Brown and his family once took out time to sit with the ladies of the "The Real" in a 2018 interview. On the show, the "R & B" artist and his wife revealed that they were teaching their kids to give back to society.
The star made it known that although he loves to "spoil" his kids, his wife makes sure to keep them in line. Etheredge said to the hosts of the day time show:
"We have a tradition, especially for the holidays, and they do it a couple of times per year, [Our kids] have to go in their rooms and clean out toys."
These days it seems Bobby Brown is enjoying a blissful life with his family. According to Biography, it hasn't always been like this as Brown's days as a young celebrity were quite tumultuous.
More than his fame, Brown was known for his turbulent marriage to late music icon, Whitney Houston, coupled with substance abuse, heavy drinking, and womanizing. His marriage to Houston produced a daughter, Bobbi Kristina Brown, who died a few years after her mom passed on.
According to USA Today, Kristina's death was quite shocking, and the events surrounding her exit were troubling as it was similar to how her singer mom died. Just as Houston was found dead in a bathtub, Kristina was found unconscious in a bath too.
Unfortunately, after six months of being in a coma, the 22-year-old lost her life.USA Today further adds that a biopic titled "The Bobby Brown Story," which centers on the life of the star singer, revealed some facts about his life.
According to its content, Brown and his mother sold drugs in his younger days. He also got someone else pregnant on the day he proposed to Whitney Houston.
It seems the now 51-year-old celebrity has put all the turbulent years behind him as he presently lives a drama-free life with his family.