Granger Smith Celebrates 10-Year Wedding Anniversary with Wife Amber in Heartwarming Post
A few months after losing their son to a tragic accident, Granger and Amber Smith acknowledge one another's strength during their ten years wedding anniversary appreciation post.
Every marriage is faced with its ups and downs. Some have to overcome more challenging issues than others.
Following the challenging loss, Granger Smith and his wife experienced, the country singer took to Instagram to share a heartfelt post for their wedding anniversary. He said:
"It's not real."
The line which is the prelude to a long heartwarming and tearjerking caption in which Granger describes what people saw when they looked at the picture of himself and his wife versus what he saw continued by saying:
"I see a girl hurting. Drawing on unimaginable strength just to continue on with necessary motherly duties… I see a man, savagely battling a relentless demon. Shielded only by faith."
The Instagram post which showed Granger and Amber draped in the sunset sky standing at the front of a blue wood-planked porch, leaning into each while sharing a kiss, was more than just a picture for Granger.
It was a reflection of more profound things, such as his failure as a father. The father of two further expressed in the caption that as much as society loves the newlyweds, the real celebration should be about old couples.
Those who hold hands and go through the ups and downs of marriage while still emerging strong.
The couple who met in an unusual manner have been held together by their faith in God.
In the concluding part of the caption, the "Don't listen to the radio" crooner went on to thank his wife for an incredible ten years of marriage while promising to love her even till death do them apart.
Similarly, Amber took to Instagram to share a post of the same picture, which she captioned a little differently saying:
"All of this is real, raw, and so true. And I wouldn't change but one thing. He's not and never will be a failure to me. Happy 10, my warrior husband."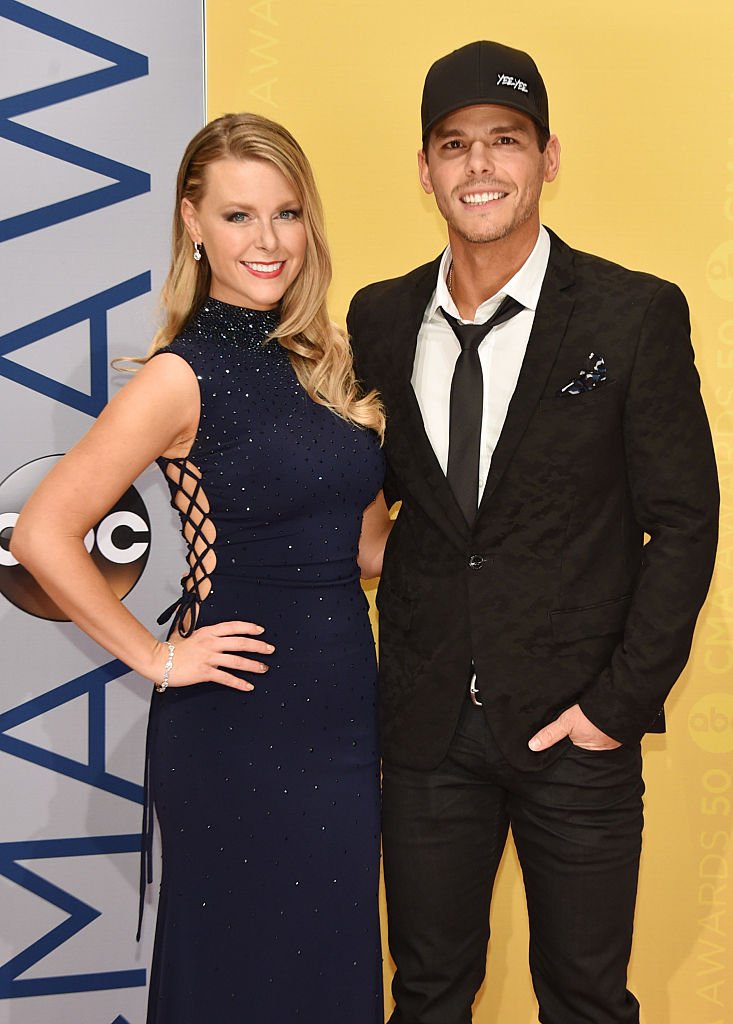 The couple's caption got the attention of many lovers of the family, with many taking to the comments section to share their opinions, congratulations, and prayers while encouraging them to be strong irrespective of their situation.
Things hit a speed bump for the couple when in June 2019, they lost their three-year-old son River in a tragic drowning accident.
Since the death of River, the two have been open about their struggles and how they try to stay strong for their remaining two children, seven-year-old daughter London and five-year-old Landon.
The couple who met in an unusual manner has been held together by their faith in God, acknowledging that the healing process has been solely God's doing.
Amber and Granger might have been hit by difficult times, but their love and strength in God have kept them going and waxing stronger in love.