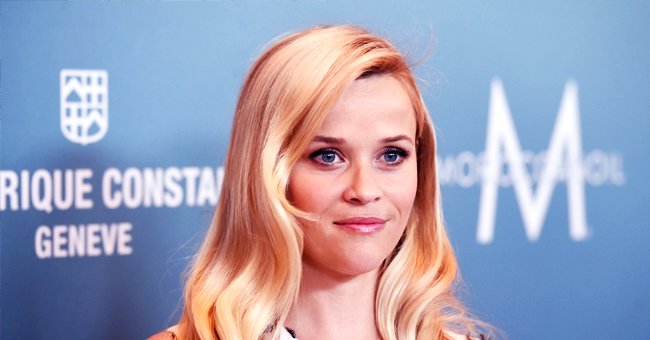 Getty Images
Reese Witherspoon's Two Marriages and Three Children
Reese Witherspoon has become one of Hollywood's biggest stars, yet her most prized possession remains her family, including her husband and three children.
Not only has Reese Witherspoon had a successful career in Hollywood, but also has she raised her kids well. The twice-married actress had her fair share of ups and downs in love before finally settling down with Jim Toth.
WITHERSPOON'S FIRST MARRIAGE
After meeting at the actress'1997 birthday party, she and Ryan Phillippe became nearly inseparable. In December of the following year, the couple announced their engagement and tied the knot in 1999.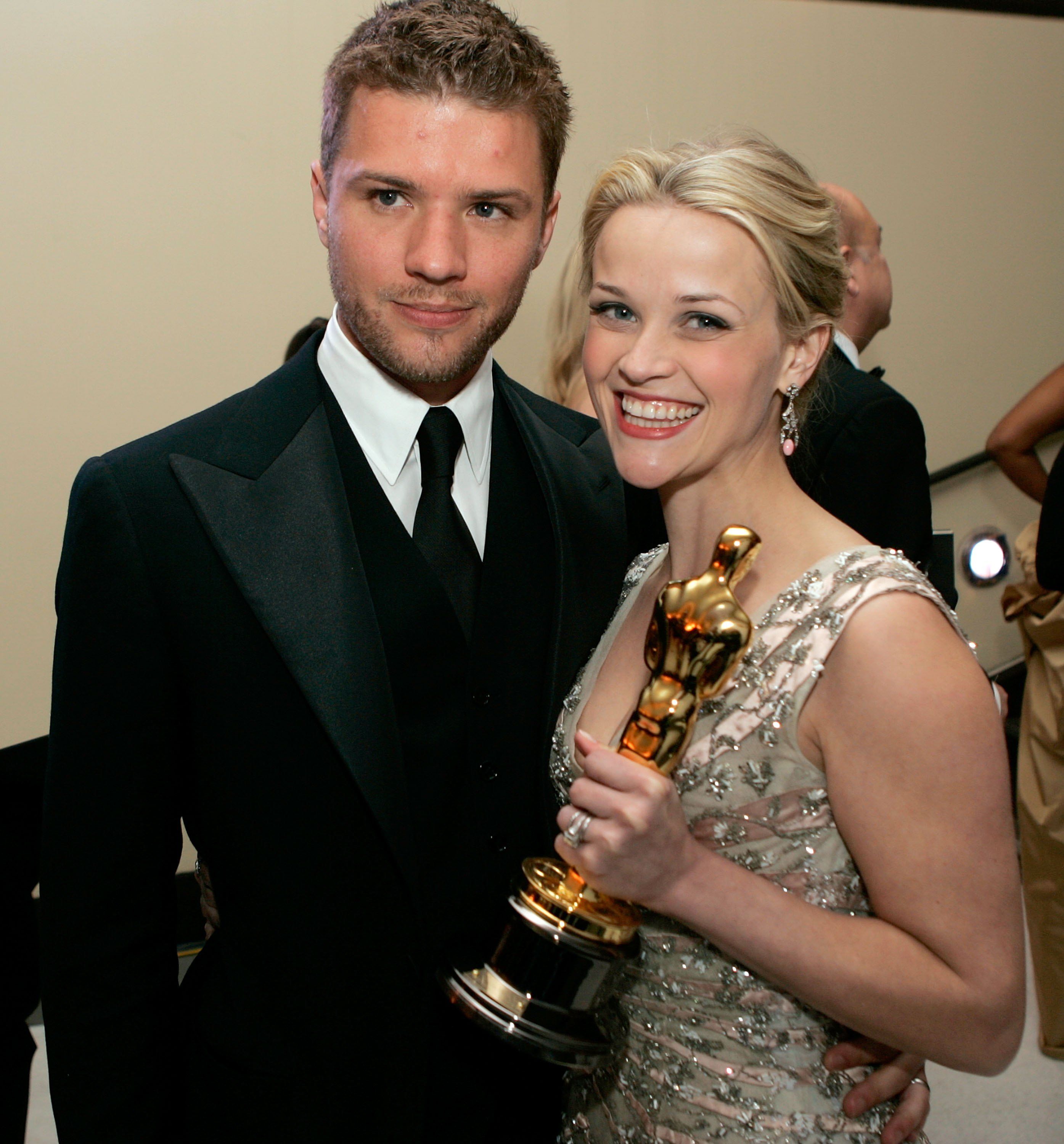 Reese Witherspoon poses with her Oscar and husband Ryan Phillippe as they attend the Governor's Ball. | Source: Getty Images
Together, the "Cruel Intentions" co-stars welcomed their daughter Ava and son Deacon in 1999 and 2003, respectively. By 2005, news broke that the couple's marriage had been on the rocks.
In 2006, after seven years of marriage, the "Legally Blonde" star walked her way to court to file a divorce. Their representative Nanci Ryder said in a statement:
"We are saddened to announce that Reese and Ryan have decided to formally separate. They remain committed to their family, and we ask that you please respect their privacy and the safety of their children at this time."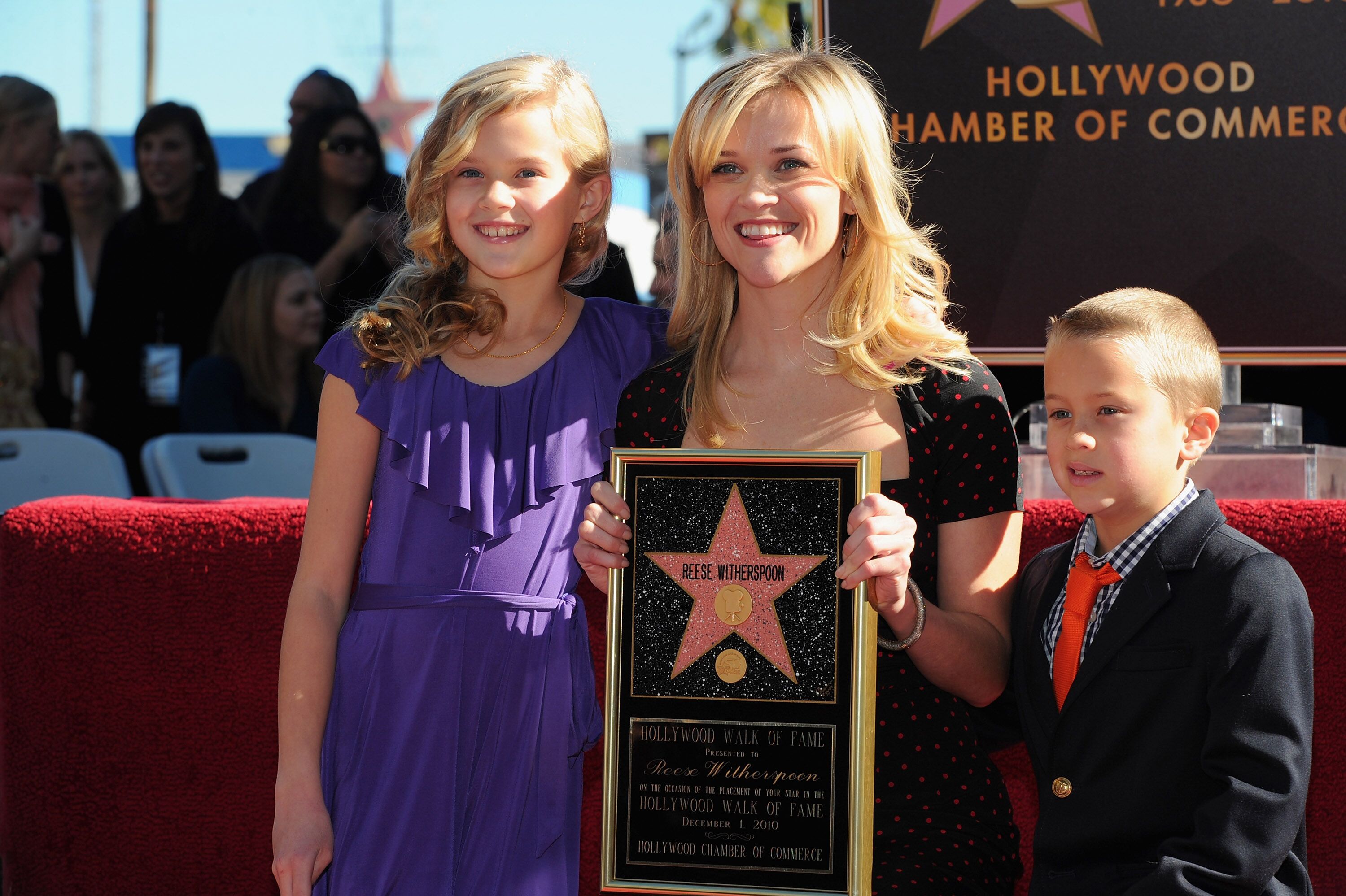 Reese Witherspoon, daughter Ava Phillipe and son Deacon Phillipe attend the ceremony honoring actrress Reese Witherspoon with the 2,425th Star on The Hollywood Walk of Fame. | Source: Getty Images
FINDING LOVE AGAIN WITH JIM TOTH
Despite her first marriage ending in heartbreak, Witherspoon gave love a second chance and started dating Jim Toth in 2010.
Shortly after, the couple announced their engagement. A source close to the Oscar-winning actress said she was "definitely happy."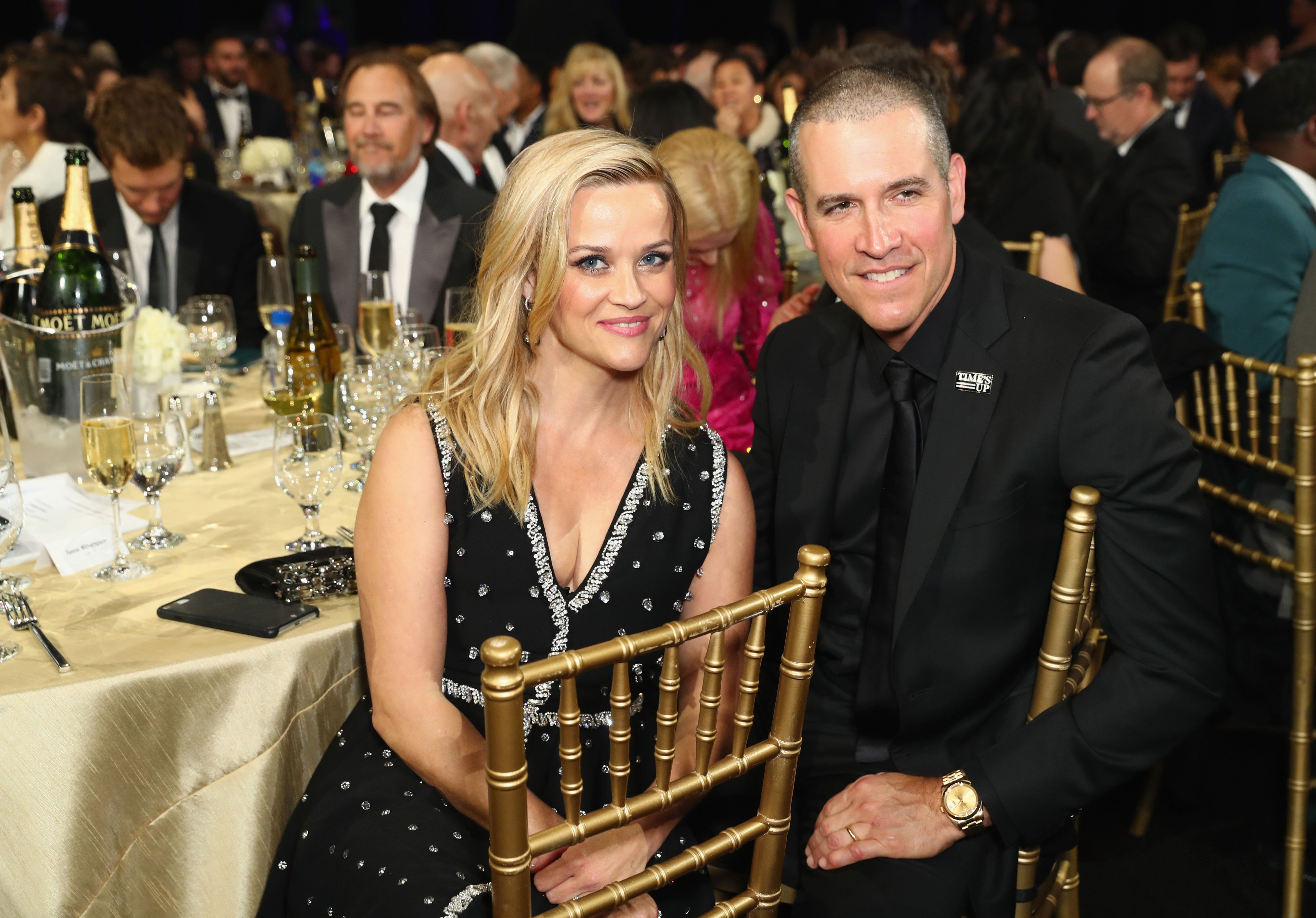 Reese Witherspoon and Jim Toth attend the 23rd Annual Critics' Choice Awards. | Source: Getty Images
In 2011, Witherspoon walked down the aisle for the second time in an intimate yet lavish wedding at Libbey Ranch mansion, which she owned.
There was speculation then that Witherspoon was working on prenuptial agreements with Toth, but columnist Rob Shuter denied the rumor. He said:
"It's not true. Friends tell me if she felt she needed a prenup, he wasn't going to be the man for her."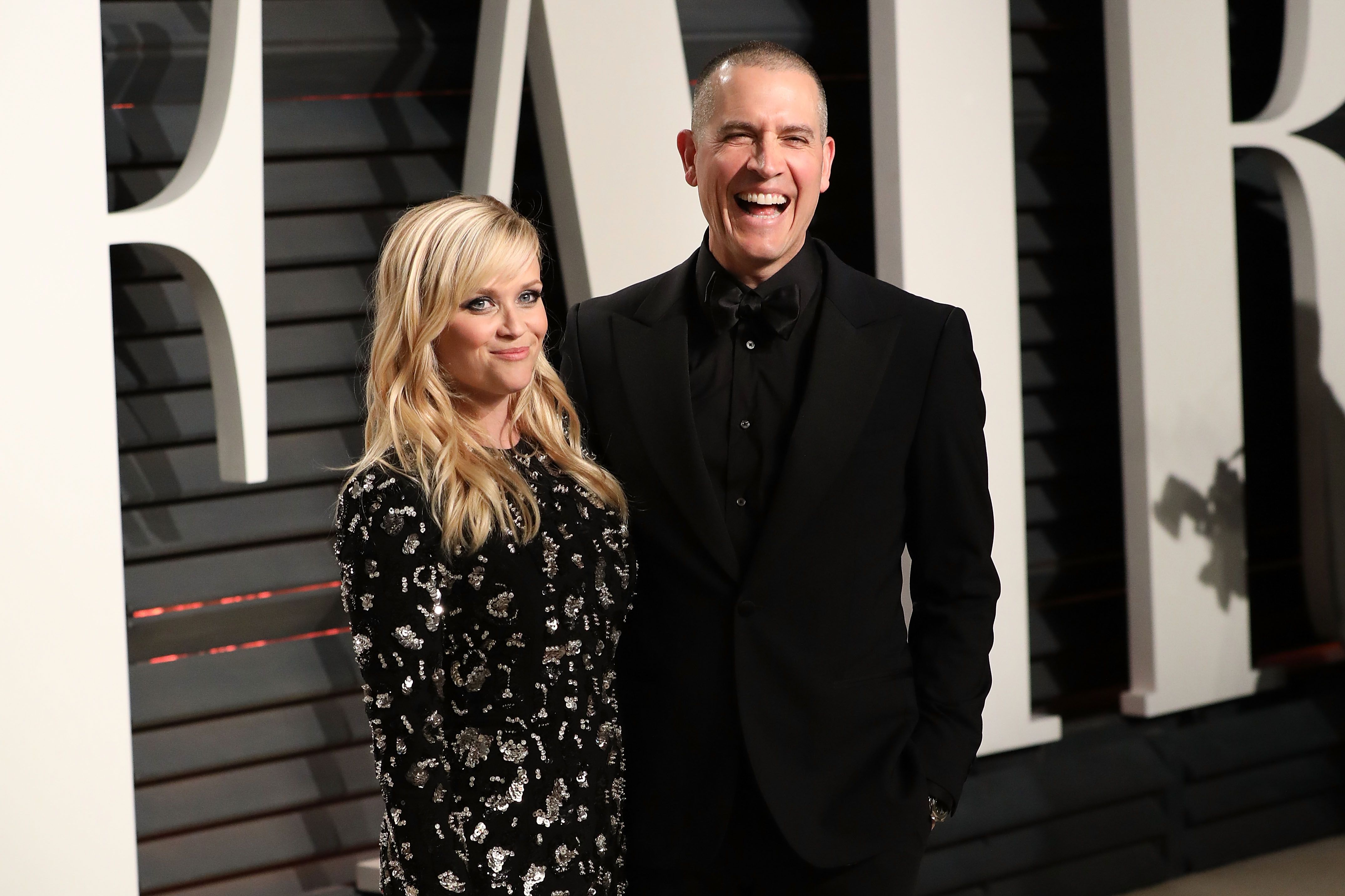 Reese Witherspoon and Jim Toth attend the 2017 Vanity Fair Oscar Party at Wallis Annenberg Center for the Performing Arts. | Source: Getty Images
AVA ELIZABETH PHILLIPPE
Witherspoon's eldest child with her first husband was Ava Elizabeth, born on September 9, 1999. Like her mom, Ava has blonde hair and is growing to be more like the award-winning actress.
When Ava was born, her mother was a 23-year-old actress trying to balance her career and family responsibilities, yet Witherspoon wouldn't have chosen a different path.
She said:
"I've been a mom since 1999. I got pregnant when I was 22. I delivered when I was 23. To be totally honest, it was scary. I didn't know what it was going to do to my job or my career."
However, the actress was grateful for having a child at a young age when her body was still at its best because "having a baby at 36 was so much harder," she said.
DEACON REESE PHILLIPPE
Deacon was born the second in the "Cruel Intentions" star's first marriage. The actress described her son as "wonderful, creative, kind, and talented" in a birthday message on Instagram. She added:
"Every day you teach me something new about beats, Fort Nite dances, fantasy football, and cool sneakers. What a gift to be your mom."
TENNESSEE JAMES TOTH
In 2012, Witherspoon and Toth welcomed their child Tennessee James. Months before, an insider said that the actress was more than excited to have another child - the first with her current spouse.
She initially kept her pregnancy private until debuting her baby bump at the Cannes Film Festival. She said:
"Acting is still my core competency. It fills my tank. But my biggest priority is to take care of my kids."
Despite being busy at work, the mom-of-three remains dedicated to motherhood and raising her children well.
Please fill in your e-mail so we can share with you our top stories!