Jennifer Aniston's Ex-Husband Justin Theroux Shares Rare Photo of the 'Friends' Star on Her 51st Birthday
Justin Theroux showed his ex-wife, Jennifer Aniston, some support on her 51st birthday as he shared a photo along with a sweet birthday message.
Justin and Jennifer may have ended their marriage, but their firendship lives on just as promised. The 48-year-old actor shared a hilarious photo of Aniston on his Instagram Story along with a heartfelt message as she clocked 51 on February 11, 2020.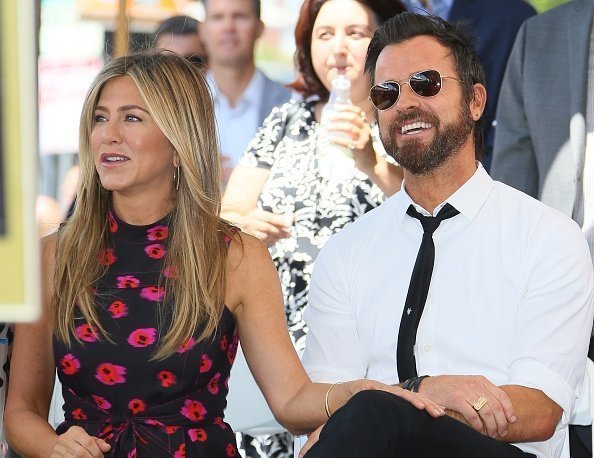 The black-and-white snap revealed Aniston wearing a tank top and jeans as she posed joyfully. Justin wrote on top of the picture:
 "... grabbing 2020 and another year just like"
Theroux also added a red heart emoji to his message. The "Friends" actress later issued thanks to all of her well-wishers and fans for wishing on her special day.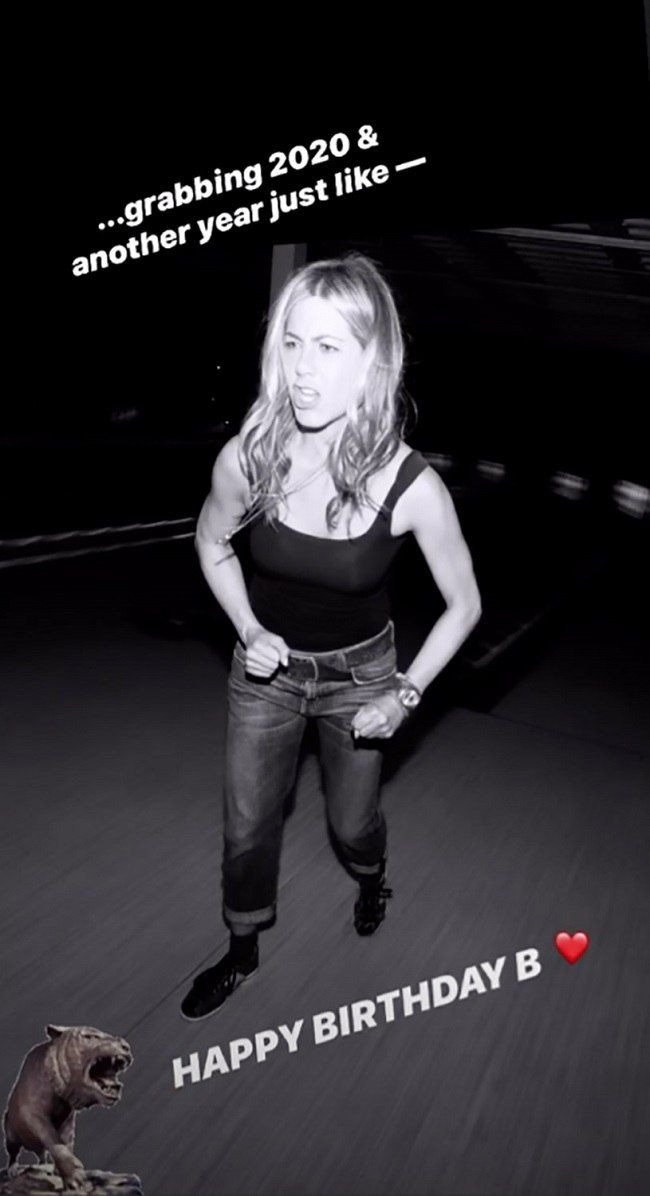 A LOVE STORY
Jennifer Aniston and Justin Theroux first met way back in 2007 on the set of "Tropic Thunder," where they became friends but didn't connect until years later.
In 2010, they teamed up to film Wanderlust; at the time, Theroux had a bushy beard and a girlfriend, Heidi Bivens. 
Soon the co-stars were seen out to dinner together but denied there was anything romantic going on until July 2011.
Though they denied dating for months, by May 2011, it was very evident that something was going on when they finally stepped out as a couple in July no one was too surprised.
Jennifer and Justin expanded their family of two in February 2012 when they adopted a rescue boxer-pitbull mix! "She's the most adorable little cookie you've ever seen," Theroux said about the puppy, Sophie.
JENNIFER'S POST-IT NOTES 
Us Weekly claims that Theroux uncovered post-it notes two years ago written to his wife by her ex-husband, Brad Pitt.
Jen assured him they weren't a big deal, but Justin wasn't thrilled as the impact of those little notes was immense; he had moments of insecurity.
The couple announced their separation when they issued a joint statement on their split in early 2018, saying:
 "In an effort to reduce any further speculation, we have decided to announce our separation. This decision was mutual and lovingly made at the end of last year [2017]."
JENNIFER IS OPEN TO LOVE AGAIN
Jennifer says she is finally "open" to finding love once again. After two sensational splits, Aniston is ready to get back in the love game.
The 50-year-old recently spoke about the prospect of falling in love once again. Jennifer told People:
"Because it's fantastic. It's absolutely a beautiful thing."
She further stated that the way a person can get to know oneself is to let love in. The stunning blonde also chimed in on the prospect of a Friends reunion in the near future.