Jennifer Aniston of 'Friends' Shares Cute Black & White Childhood Photo with Adorable Brunette Curls
"Friends" actress Jennifer Aniston did a little throwback on Thursday with an adorable black and white photo of herself as a child. 
Actress and film producer Jennifer Anniston made the headlines for the umpteenth time this week, with her trailblazing internet record still reverberating on everyone's lips.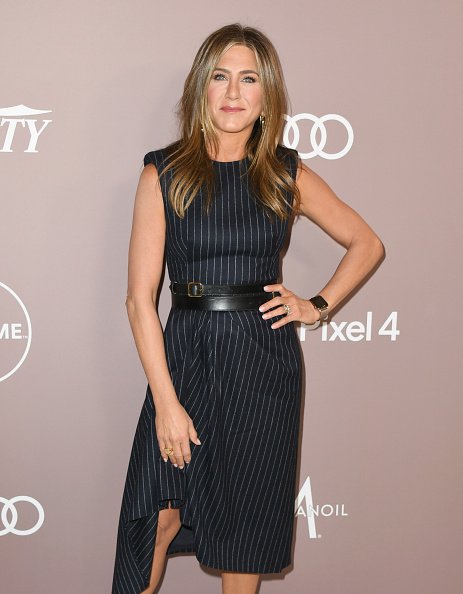 JENNIFER OBSERVES HER FIRST THROWBACK THURSDAY
Barely seventy-two hours on Instagram, and the 51-year-old actress already got the hang of it.
The "Friends" star shared cute "then and now" pictures of herself, first displaying a black and white photo of a little Jenny, and then a more familiar pic of the grownup star.
She struck similar poses in both shots, showing her face up close, with a hat worn over her brunette curls. Her caption on the post read:
"#TBT In style, then and now…"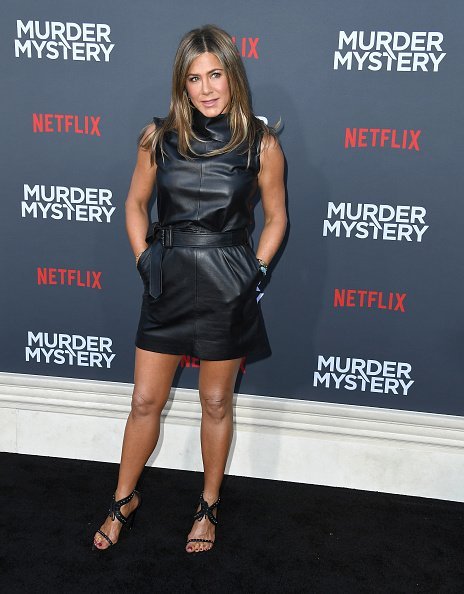 TBT WAS A HIT FOR THE NEW INSTAGRAM INDUCTEE
Amassing over five million likes and fifty thousand comments in less than twenty-four hours, the Golden Globe award winner could be on her way to yet another internet record. 
"Breaking the internet again, I reckon! What a fantastic pic!" one of the comments read. "See, you're good at this," another implied.
ATTAINING A WORLD RECORD
The reason behind the optimism of "The Morning Show" actress's fans was not far fetched, considering her most recent fit.
The actress broke a world record earlier this week, for attaining one million Instagram followers in record time, snagging the title from the Royal family of Sussex.
Meghan Markle and Prince Harry were the former record holders, gaining over a million followers five hours and forty-five minutes after opening their official joint Instagram account, "Thesussexroyals."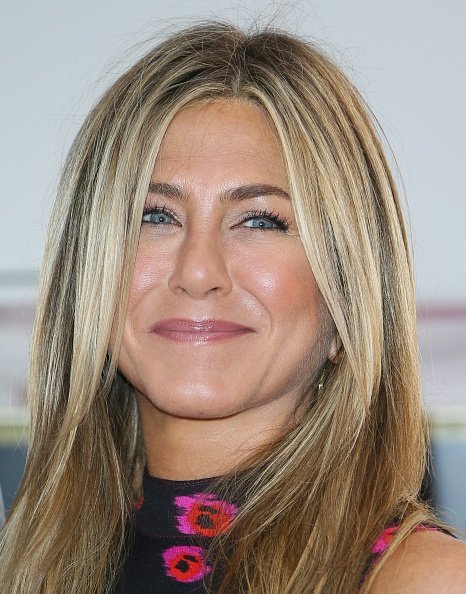 JENNY BREAKS THE INTERNET
However, it was not just the thirty-minute time difference that set off the headlines, but the resulting glitch observed by Instagram users.
Shortly after the actress created her account, she shared a picture featuring all the "Friends" favorite stars, including herself, and that created an internet fiasco as fans flooded her page in thousands to like and follow the star, causing her account to crash.
"We are aware that some people are having issues following Jen's page, the volume of interest is incredible! We are actively working on a solution and hope to have the page up and running smoothly again shortly," an Instagram spokesperson told People.
This was in a bid to try and explain the error message observed by fans trying to access the star's new account.
The fifty-year old's arrival on Instagram comes barely a year after the actress revealed to InStyle that although she was not on any of the social media platforms, she was on the verge of "dipping into Instagram and sort of be a secret voyeur."
Admittedly, the film producer was under pressure from a lot of people, urging her to delve into the social trend, including her friend, Reese Witherspoon, but she was convinced that it was just a "time suck."
It appears giving in to the "time suck" finally paid off for the fifty-year-old star, and her years of resistance were worth it.