Jennifer Aniston reveals plans for 'Golden Girls' remake and which character she wants to play
During a recent appearance on 'The Late Late Show with James Corden,' actress Jennifer Aniston spoke of her wishes for a 'Golden Girls' remake, with a twist.
Along the course of conversation James Corden shifted the topic to that of the favorite TV show, 'Friends' as he shared a Netflix announcement made earlier the day.
The media services provider will keep every season of 'Friends' available on Netflix, as the original deal only extended to January 1, 2019. 
However, the show's popularity and rebuffs from fans led to it being kept after forking out $100 million for the privilege of always having the popular TV show available on Netflix.
Read more on our Twitter account @amomama_usa.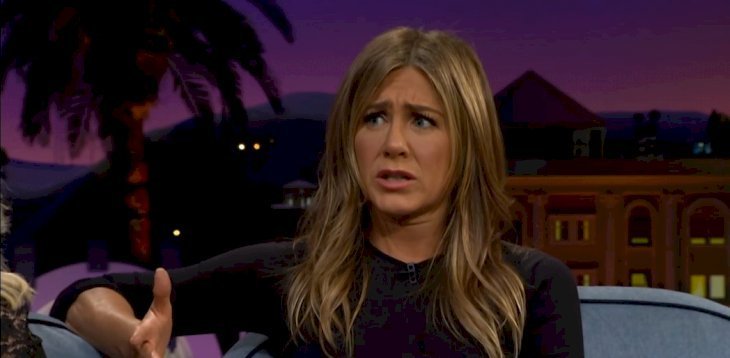 But then James turned to Jennifer, who is currently promoting her new Netflix movie 'Dumpling,' and
asked
:
"I was reading about it, and it said that you are quite open to the notion of getting the band back together, is this true?"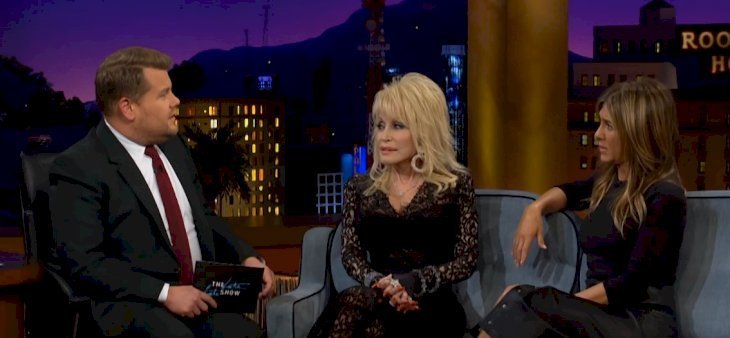 The audience liked the sound of that as they cheered in anticipation of Jennifer's answer as she
replied
:
"The girls always say we would love to do it again, and the boys are a little less excited about it for some reason. So we've decided that, and I've said this before, we'll just do a remake of the Golden Girls in like 40 years. Just trying to go out on wicker chairs."
James' next question quickly led to what Jennifer meant when she mentioned a 'Golden Girls' remake, as he asked her which one of the Golden Girls she would be after naming them all.
Having had to choose Jennifer went with the character Rose, played by Bette White, but added:
"What if we're Rachel, Phoebe, and Monica as just 'Golden Girls'?"
By the sounds of the audience, everyone agreed it to be a fabulous idea as they cheered loudly. In her new movie, 'Dumpling,' Jennifer portrays the role of Rosie, a character she has a lot of things in common with.
Exclusive: Jennifer Aniston got SO emotional after recording her song for #Dumplin.https://t.co/4y5JaNSPob

— Entertainment Tonight (@etnow) December 5, 2018
Rosie is a former beauty queen and has a daughter she feels fall short of her beauty standards, much like her own ex-model mother did.
Jennifer Aniston e Courteney Cox na after party da premiere de Dumplin'. pic.twitter.com/okRxsB2gtm

— Jennifer Aniston Brasil (@aniston_br) December 7, 2018
Even though the two were estranged until her mother's death in 2016, she believed they were just two very different type of people as she said:
"It wasn't her fault, but the things she was able to teach me were things I wasn't really that interested in and also didn't have what she had necessarily. It didn't instill a lot of security in how I felt about my physical appearance, just because she was always telling me what to do and how to do it."
But Jennifer's love life is always under fire, with tabloids posting all sorts of takes on why her personal life is the way it is. In September she covered the month's issue of InStyle magazine and shared with her friend Molly McNearney her thoughts on the rumors that she 'can't keep a man.'
For the most part, she had learned to ignore the false stories doing the rounds regularly and can't see the fascination with her love life. She had split from Justin Tredoux in February, and the couple kept things amicable during and after the split.
#JenniferAniston's face when she found out @Netflix was renewing #Friends for $100 million says it ALL. 🤣 pic.twitter.com/XjhYqowfKK

— InStyle (@InStyle) December 7, 2018
And about all the rumors she commented:
"No one knows what's going on behind closed doors. No one considers how sensitive that might be for my partner and me. They don't know what I've been through medically or emotionally. There is a pressure on women to be mothers, and if they are not, then they're deemed damaged goods. Maybe my purpose on this planet isn't to procreate. Maybe I have other things I'm supposed to do?"