Chip Gaines Talks about Working with Wife Joanna & Embracing His Supporting Role so That She Can Take the Lead
"Fixer Upper" star Chip Gaines opened up about taking on the "supporting role" in his professional and personal life with his wife, Joanna. Embracing his ability to step back, Joanna made it easy with her "captivating" ways.
In the Spring issue of Magnolia Journal, Chip and Joanna Gaines' quarterly lifestyle magazine, Chip shared how his wife changed his outlook on his destiny.
Growing up, Chip dreamt of being a superstar, of giving the State of the Union address to millions as the President of the United States.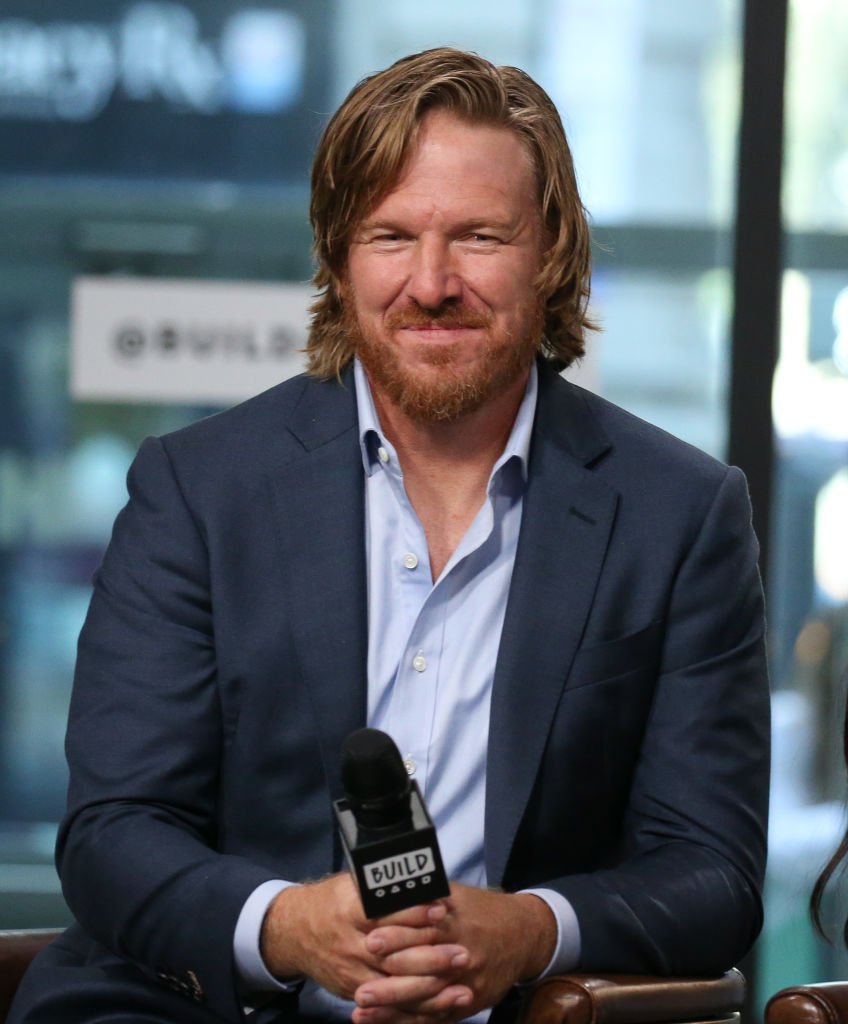 But it didn't stop at dreaming; Chip also went about transforming himself into someone impressive. By the time Chip graduated high school, he had become a "rather impressive chameleon" ready to dazzle anyone.
"Even though it may not resemble what I thought those qualities were supposed to look like."
When HGTV initially asked Joanna and Chip to do "Fixer Upper," Chip thought his childhood dreams of being a "superstar" is within reach. 
Joanna didn't share his interest in stardom, and while she avoided the spotlight where possible, the dynamic started changing during the second season of the show.
The realization that Joanna is meant for the fame Chip envisioned from himself, came during meetings with HGTV heads about their reality show.
Chip could muster nothing more than "expressions of amazement and bewilderment" during these meetings, as they didn't understand what he talked about. But Joanna, they hung on her every word, as he wrote:
"I was slowly realizing that this universe we'd stepped into was actually built for Joanna in the lead role, not for me."
That is the moment Chip decided to take a step back and support Joanna. The future he once envisioned for himself fell short of the budding qualities he saw in Joanna, and where it can lead.
In awe of the potential he now sees in Joanna, Chip said it's something that has to be shared with "the world," and added:
"She's a visionary. She's captivating. Even though it may not resemble what I thought those qualities were supposed to look like." 
It hasn't always been smooth sailing for Joanna and Chip. About five years before they stepped foot on reality television, the couple suffered under the housing crisis.
More often than not, the pair wondered if they would "make it," but they persevered, and it paid off. Chip and Joanna learned what worked for them and what didn't, and incorporated it into their lives.
In November last year, Chip shared that even though he and Joanna are "the best of friends," they don't always agree on everything. But the big difference is the couple focus on each other during a debate, rather than being right.
Besides juggling a television network, their Magnolia lifestyle empire, a real-estate agency, and more, Chip and Joanna also have their hands full raising five children, Emmie Kay, Drake, Duke, Crew, and Ella Rose.
While Joanna is content with her big family the way it is, Chip would love to add another bundle of joy to the family.
'