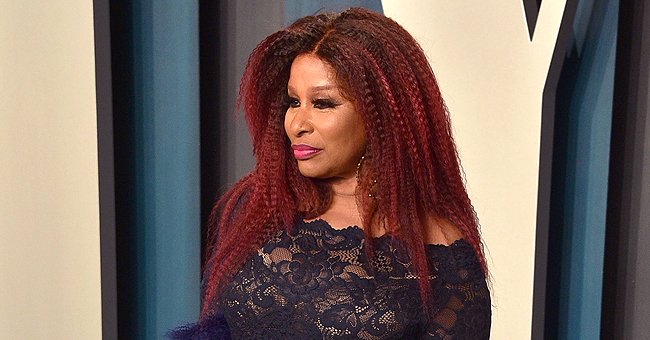 Getty Images
Chaka Khan Put Her Curves on Display in Black Lace Dress at the Vanity Fair Oscars Party

Chaka Khan showed off her curvy body in a picture while donning a gorgeous black dress at the Vanity Fair Oscars After Party.
The American actress, in an Instagram post, stunned fans in a laced black dress. She rocked a black lace gown that showed her voluptuous figure as fans and other celebrities praise the look.
The lingerie-inspired outfit featured double high slits accessorized with gold wristwatch and matching bag. Chaka complimented her looks with a pair of high heeled black shoes, wine hair and mild make-up.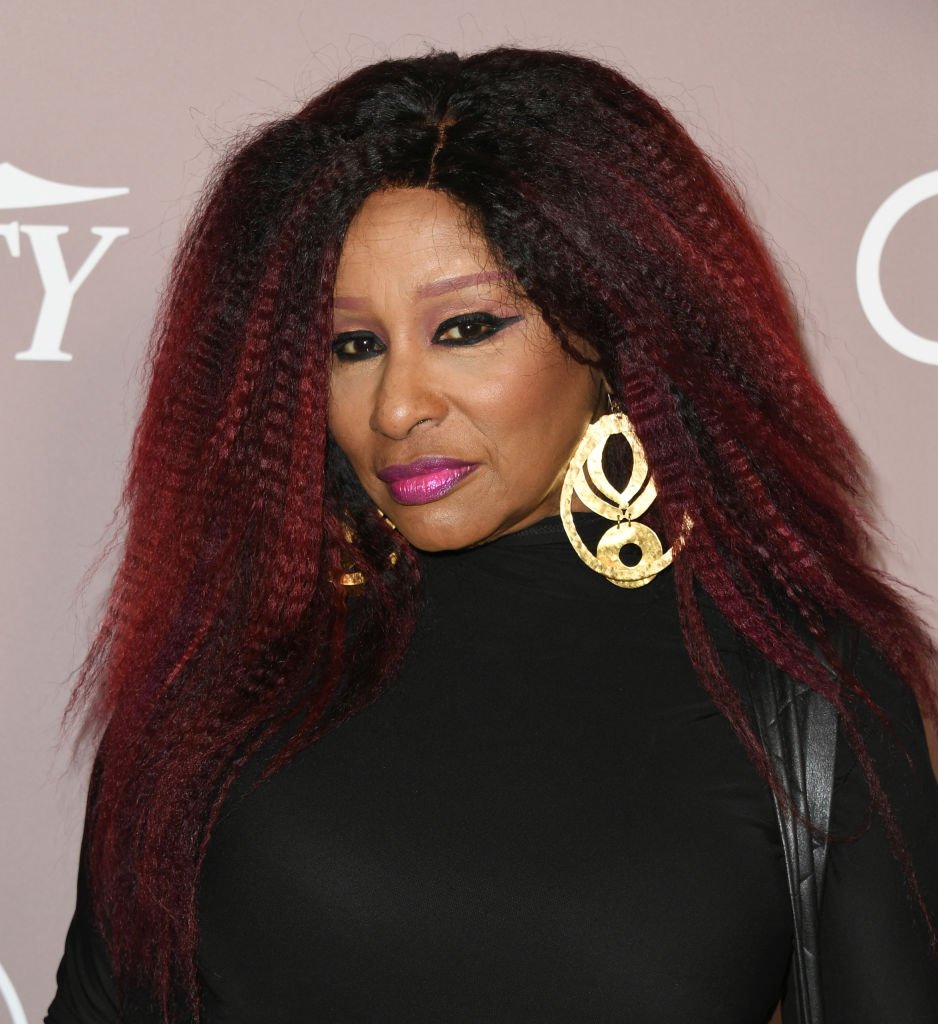 Chaka Khan attends Variety's 2019 Power Of Women: Los Angeles Presented By Lifetime at the Beverly Wilshire Four Seasons Hotel | Photo: Getty Images
Chaka Khan has transformed generations of recording artists, being a songwriter, actor, author, philanthropist, entrepreneur, and activist.
She is gifted with the ability to sing in seven music genres, including classical, rock, gospel, R and B, country, world music, and pop. Popularly known as Chaka, she is respected by her fans for her unmatched music style and ability.
All through her career, the 10-time Grammys Award-winner released 22 albums and topped so many charts. Chaka's recorded music has made over 2,000 catalog song positions.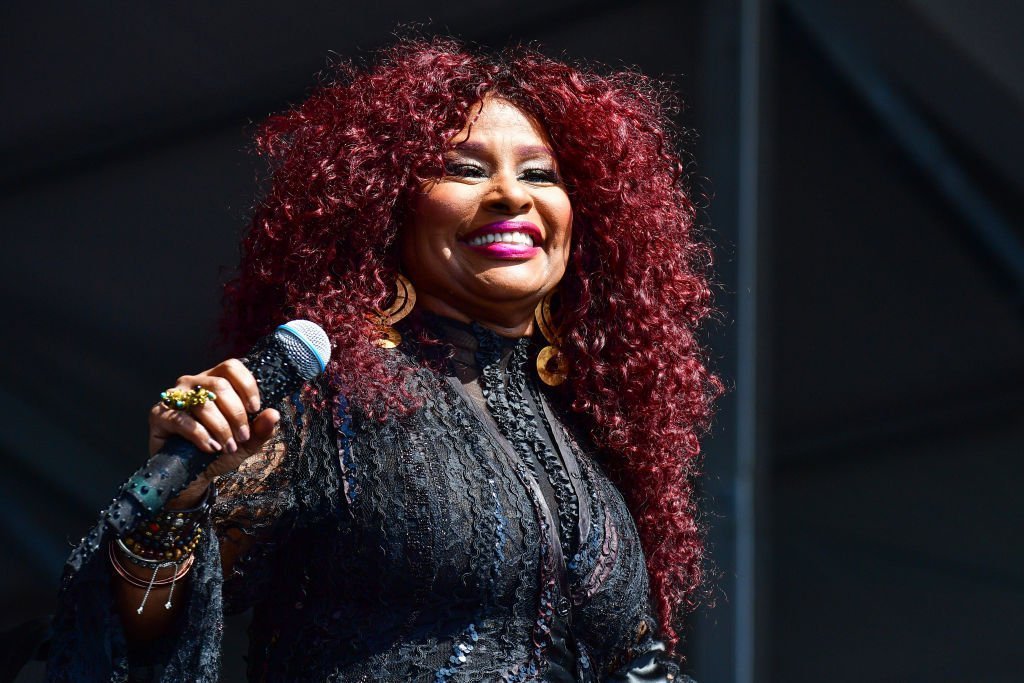 Chaka Khan performs during the 2019 New Orleans Jazz & Heritage Festival 50th Anniversary at Fair Grounds Race Course | Photo: Getty Images
Chaka, in her double high slit gown, was seen on the red carpet with American co-singer and songwriter, Lenny Kravitz.
The singer/songwriter was spotted in a black outfit accessorized with brown belts, matching brown shoes, silver bracelets, and rings.
Lenny Kravitz, who couldn't help getting a picture with Chaka, was later spotted dashing to catch a glimpse of her performance up close.
In what seemed to be a studded night, celebrities wrapped up awards season in true Hollywood style at the 2020 Oscars after-party.
Chaka Khan was seen kicking off her shoes after she danced barefoot when spotted outside all alone smoking a cigarette; she seemed to be enjoying every minute of the alone time.
Oscar nominee, Scarlett Johansson and her fiancé, Colin Jost, were also seen sitting and gisting under an indoor tree close to the party's bar. When a male guest approached them for a selfie, they politely obliged.
"The Masked Singer" panel finally got something right when Nicole Scherzinger and Robin Thicke correctly guessed that the Queen of Funk, Chaka Khan, was hiding beneath the Miss Monster mask.
While Chaka performed Lesley Gore's "You Don't Own Me," Nicole had stood up, saying, "I know that voice." She, however, said it could be Gloria Gaynor, before later guessing correctly.
The "I'm Every Woman" singer was all smiles after being eliminated during Wednesday's episode. She was defeated in the Group A finals by Kangaroo, Turtle, and White Tiger.
Please fill in your e-mail so we can share with you our top stories!