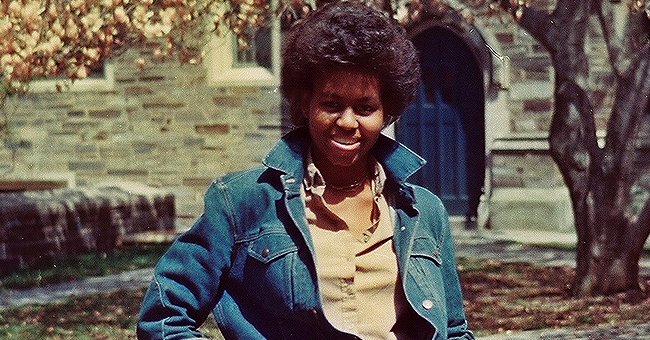 Twitter/people
Michelle Obama Shares Photo of Herself as College Student to Promote New IGTV Show 'Year of Firsts'

Former First Lady of the United States, Michelle Obama, showed a rare shot of herself as a college freshman, to launch her new IGTV show, "Year Of Firsts."
Michelle Obama went all out on Wednesday as she premiered the first episode of her new show about first-year college students.
The pic, which the former FLOTUS shared with People, showed the Princeton alumnus from her days as a college freshman dating back to 1983.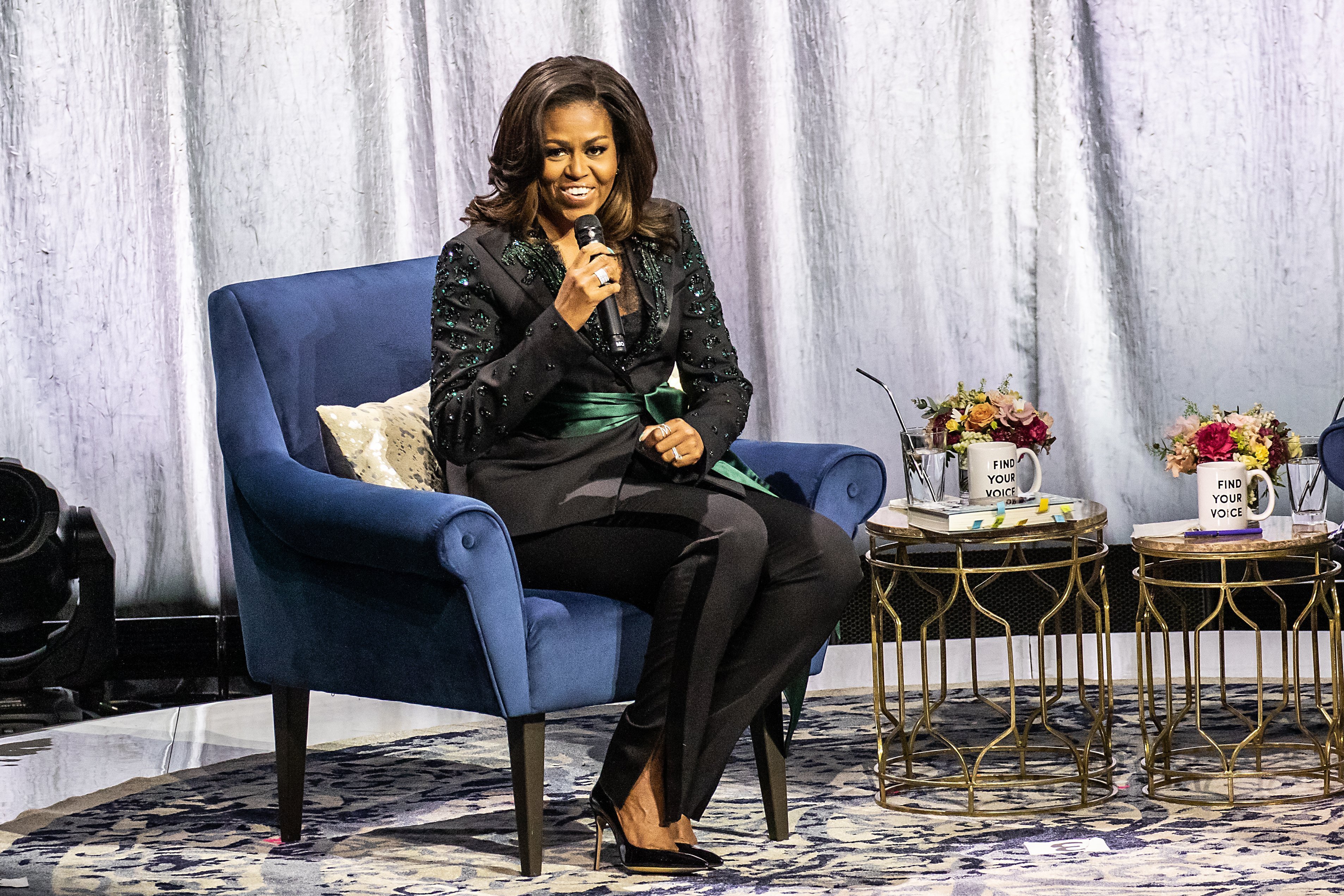 Michelle Obama speaking during the Oslo, Norway leg of her "Becoming" book tour in April 2019. | Photo: Getty Images
AS A COLLEGE FRESHMAN
The mother of two also shared a video excerpt from the IGTV show on Instagram, along with a message of hope for college freshmen, which read in part:
"If I could tell my younger self one thing, it would be to slow down and take a breath. You've got this. And that's exactly what I want to say to all of you out there who are just starting college. You've got this."
Michelle also reflected on the mixed feelings of fear, excitement, hope, and anxiety, which plagued her during her first year in college.
A YEAR OF FIRSTS
The new series, titled "A Year Of Firsts," premiered on IGTV in mid-January under the media company, ATTN. It is a six-episode series that follows the lives of four first-year college students as they navigate their first semester in college.
Michelle also reflected on the effect of the move on herself and her husband.
It also features bits of advice from the wife of the former president, which are expected to assist undergrads in dealing with real-life situations.
THE NEED FOR THE SERIES
Having experienced life as a first-generation college student herself, the lawyer understands the challenges of freshmen firsthand and is proud of the four new reality stars as they make their college leap. She explained:
"By sharing their stories, they're helping others see that the ups and downs of the first year of college are something everyone goes through"
In an interview with Oprah, Michelle revealed that she believed her post-White House calling is to, "help inspire younger generations and foster a better future for children across the world."
FROM THE PARENT-PERSPECTIVE
The ex-Flotus also knows what it feels like to be a confidant to freshmen, with her two daughters already college undergrads. It can be recalled that Michelle and Barack Obama dropped off their youngest daughter, Sasha, in college last year.
Opening up about the experience, the mother of two revealed that it was an emotional one, watching their youngest venture into her new life away from home.
Michelle also reflected on the effect of the move on herself and her husband, explaining that it's daunting to get used to seeing the kids only on weekends and holidays.
Notwithstanding, the parents of two have allowed their daughters the freedom to experience the leap on their own and "find their grooves" as young adults.
Please fill in your e-mail so we can share with you our top stories!