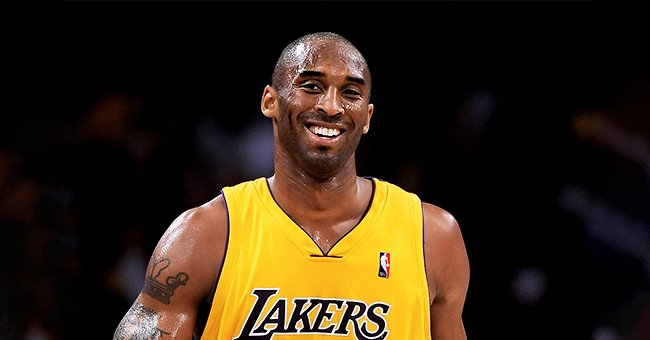 Getty Images
Kobe Bryant Wore WNBA Hoodie at Lakers Game with Daughter Gigi & His Fashion Choice Earns Praise from Commissioner
Cathy Engelbert had nothing but praise for late Kobe Bryant after an image of his last time at a Lakers game surfaced online.
Just before their deaths, Kobe Bryant and his daughter, Gianna, had sat court-side at their last Los Angeles Lakers game together.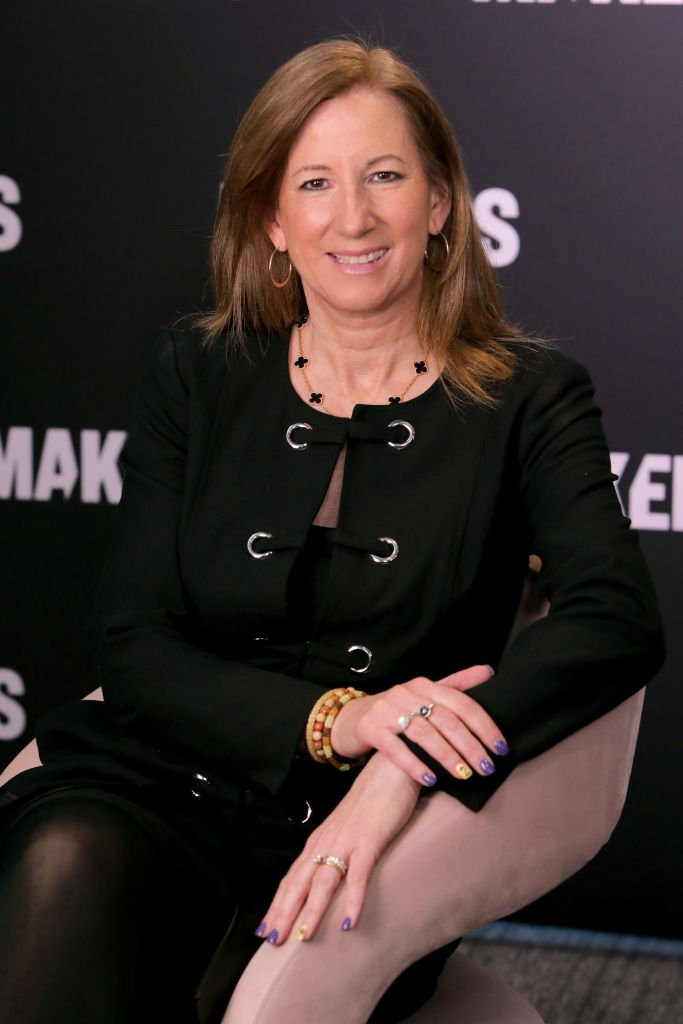 Commissioner of the Women's National Basketball Association Cathy Engelbert attends The 2020 MAKERS Conference at the InterContinental Los Angeles Downtown | Photo: Getty Images
Months after that occurrence, Yahoo Sports has shared that the moment was unique as a snap showed the duo smiling and embracing with Kobe rocking an orange sweatshirt that had the WNBA logo on it.
"During the show which [Snoop] had guest-hosted with actress Martha Stewart, the rapper said Kobe was a great leader and a great role model."
The move caught the eyes of many people, including Cathy Engelbert, who took on the role of the WNBA commissioner in July 2019.
During the 2020 Makers Conference, Cathy stated that the image of Kobe rocking the sweatshirt had particularly touched her because:
"I never thought he would wear it, by the way. But there he was court-side at a Lakers game, and thank goodness we have that picture to remember his advocacy by."
People recalled that the former professional basketball player had often made his presence known at WNBA and women's college games, which brought some much-needed attention to the female programs.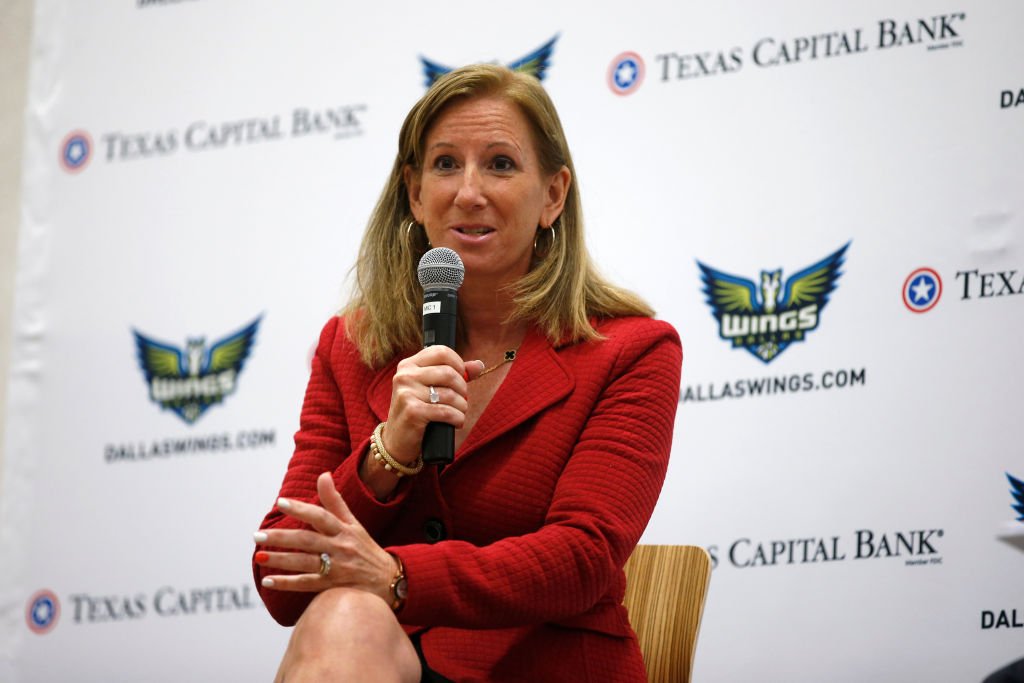 Cathy Engelbert, talks with Dallas Wings season ticket holders before the game | Photo: Getty Images
Kobe had done even more than appear at the games as he founded the Mamba Sports Academy, which is a training facility devoted to equipping girls and other children with access to sports.
Meanwhile, the news of Kobe and Gianna's last game together came at the same time that Pop Culture reported that Kobe's widow, Vanessa, had announced that the name of her late husband's charity had been changed.
According to the media outlet, the new name of the charity is the Mamba & Mambacita Sports Foundation as she wanted it to honor her late daughter too.
The 37-year-old had taken to her Instagram to share the new logo of the charity as she explained that "there is no #24 without #2."
Additionally, Daily Mail reported that stars were still missing the basketball legend as Snoop Dogg even spoke on his passing on a recent episode of "The Ellen Show."
During the show which the rapper had guest-hosted with actress Martha Stewart, the rapper said Kobe was "a great leader and a great role model." Snoop went on to add that the young generation of basketball players looked up to the 18-time All-Star champion.
Kobe and Gianna were among the nine people who died in a helicopter crash, which happened in January.
Please fill in your e-mail so we can share with you our top stories!