Evelyn Lozada from 'Basketball Wives' Shares Pics of Her Adult Look-Alike Daughter Shaniece & Young Son Carl
Reality TV star Evelyn Lozada is a proud mother as she takes to social media to post gorgeous pictures of her children and her daughter looks just like her.
It's no secret that "Basketball Wives" star Evelyn Lozada loves her kids fiercely, the 44-year-old model recently shared photos of her children on her Instagram page.
The first shot featured Lozada's 26-year-old daughter, Shaniece, holding her phone while seated on a chair with her brother, Carl, standing in front of her.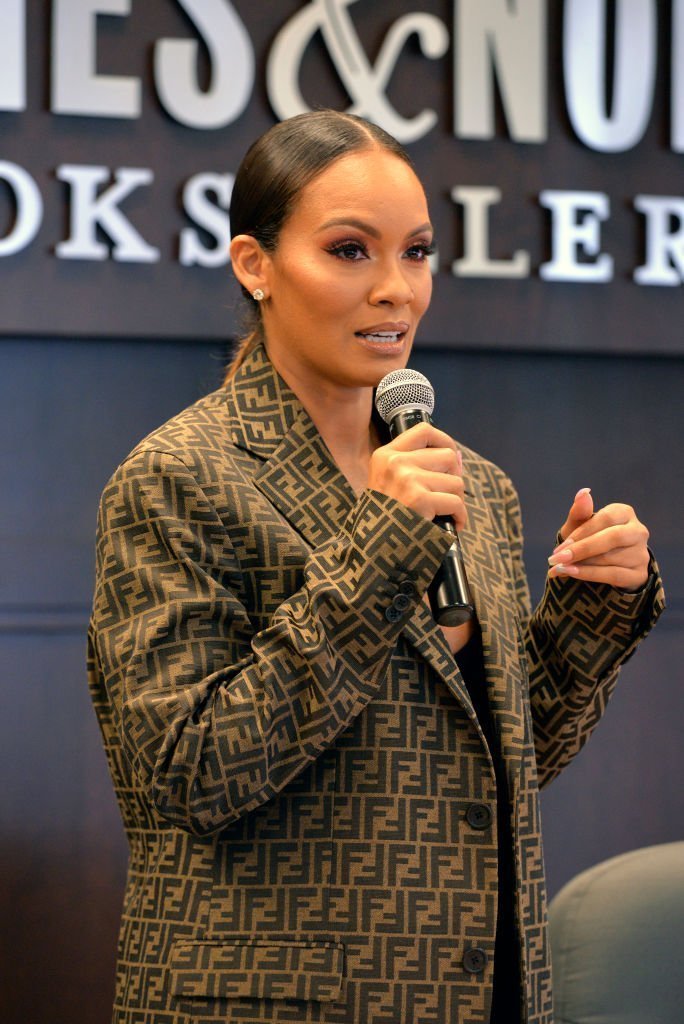 The second image saw a grinning Carl holding a piece of pizza in his hands. The post was accompanied by a caption that read,
"My son @therealcarlleocrawford took his sister @shanieceh to his Valentine's Day dance! #ILoveThemSoMuchItHurts."
The pictures attracted several positive comments from her fans and followers as some commented on how adorable Carl looked. "That smile is so flawless God bless," a fan wrote.
The update comes just a few days after Lozada sparked speculations of her being in a secret relationship. The 44-year-old star had taken time to answer questions her fans had for her via her Instagram story.
The questions ranged from how her 21-day fast was going to her present relationship status. To the surprise of most of her fans, Lozada answered that she was indeed in a relationship.
...she was approached by VH1 but is having a hard time signing on because she was recently involved in a scandal.
This is not the first time the talented model has sparked rumors concerning her love life. Earlier this year, she was questioned similarly when she posted a caption on her Instagram story. It read,
"A good morning text doesn't only mean 'good morning.' It has a silent message that says, 'I think of you when I wake up."
A few days later, Lozada confessed that she was still single before sparking the rumor mill again on Jan 21 when she uploaded a picture of herself with a caption that hinted at a romantic appointment. 
The 44-year-old mother also seems to be considering a return to the VH1 reality TV series Basketball Wives.
Sources close to her revealed that she was approached by VH1 but is having a hard time signing on because she was recently involved in a scandal where one of her co-stars accused her of being a bigot. 
According to TMZ, she may also be reluctant to sign because she wants to focus on developing her jewelry and skincare business.