Remy Ma Is Epitome of Glamour in Chic Versace Dress in Photo from 'The Wendy Williams Show'
Reminisce Mackie looked gorgeous as she stunned in an adorable Versace dress at "The Wendy Williams Show." The rapper dazzled fans in an Instagram post.
In the shared snapshot, the songwriter donned an expensive Versace gold Barocco print minidress that revealed her curvy figure.
The chic puffed short-sleeved outfit which showed off her toned legs featured a low slit. The outfit was accessorized with matching Versace shoes worth $1300.
REMY MA REPLIES RUDE FAN
Reminisce, Mackie — popularly known as Remy Ma — complimented her looks with a gold wristwatch, long curly black hair and heavy make-up.
Although many were quick to send their love to the actress and state how adorable the image which was captioned, "Versace, Versace, @Versace #RemyMa #PrettyBrown" was, a fan had a different opinion. 
Remy Ma was quick to reply to the fan who attacked her for giving Versace a shout out. The fan who had an issue with the shout out insinuated that companies shouldn't pay Brand Ambassadors when there are people who are in need.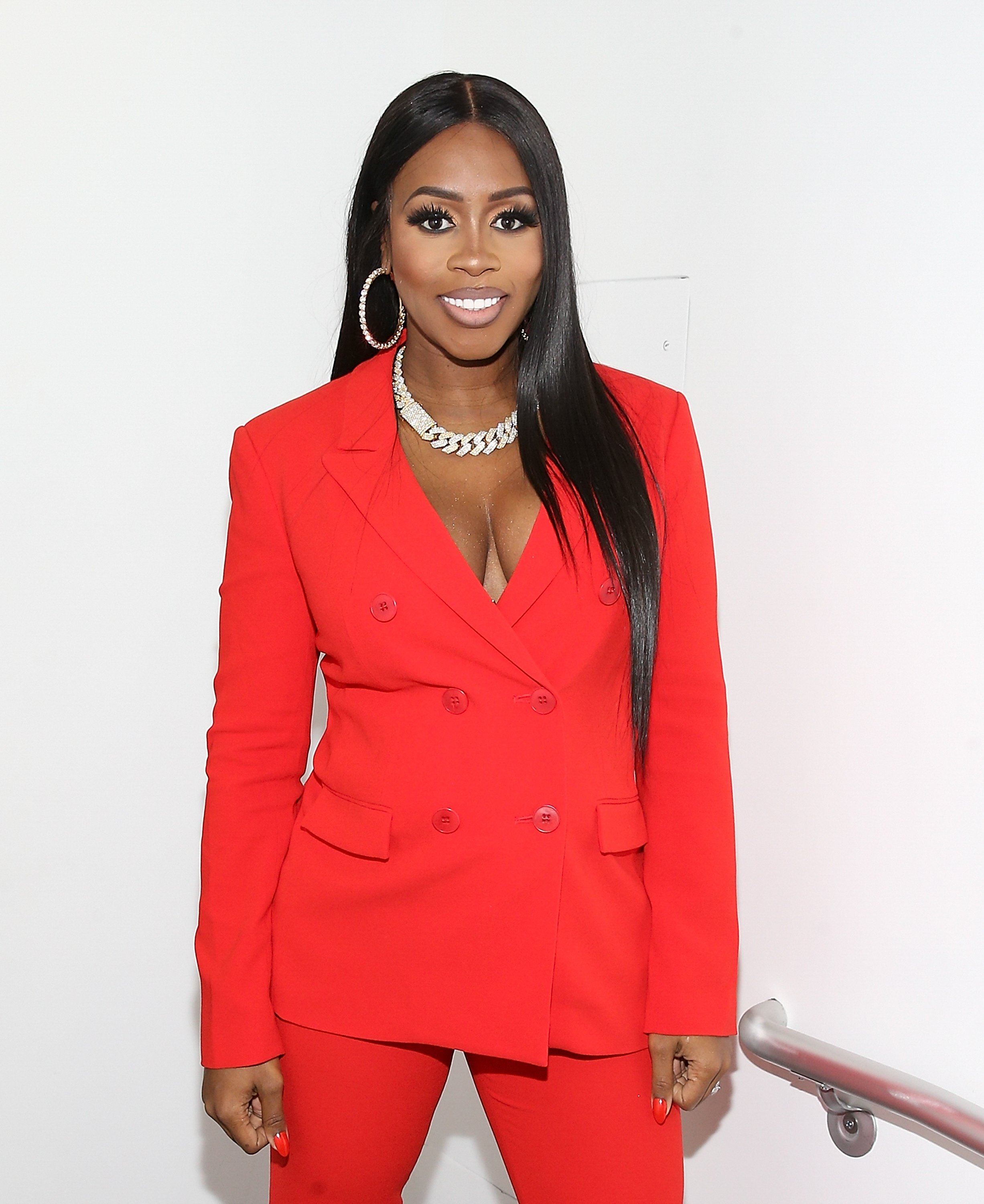 However, Remy Ma took time out of her busy schedule to address the critics. She wrote,
"You posted about your food from Subway, do you know how much they donate to organizations? Will they feed you if you're ever hungry?" 
The fan then replied to Remy Ma's comment revealing other ways for Brand Promoters to make more money from their respective companies.
REMMY WELCOMES FIRST DAUGHTER
After being together for over ten years, many of which were spent apart, rappers Remy Ma and Papoose welcomed their first child together. To announce the arrival of her baby, Remy Ma said in an Instagram post,
"The Golden Child is here!!! Thank you @papoosepapoose, for making me the happiest wife on the planet."
Shamele Mackie — popularly known as Papoose — shared details of his wife's delivery online, revealing photos from the night before Remy went into labor as well as keeping fans updated on "The Golden Child."
Soon after, the rapper reposted his wife's message adding a heartfelt caption. Papoose went on to thank the "Melanin Magic" rapper for her "motherly touch" while praising his newborn as well.
Remmy Ma and Papoose's nine-month-old daughter, Dejanae Mackie, may walk sooner rather than later.
Fans were thrilled as Dejanae made moves this weekend with the aid of her walker in a video posted by her mother on her Instagram.
In the clip, Dejanae was seen running as fast as lighting as Remmy Ma asked her to "come here." Another video revealed Dejanae backing into the wall as the three "Grammys" award-winner charged her lovely daughter "to come on."
However, the doting parents do not hesitate to show off their Golden child to the world every chance they get.