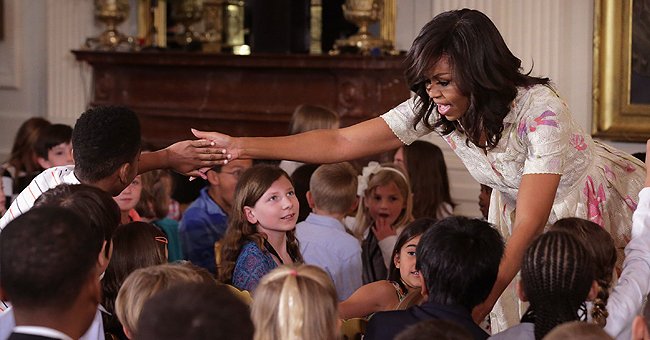 GettyImages
Michelle Obama Will Soon Have Another Elementary School Named after Her in California

Former first lady, Michelle Obama, will reportedly have a second California school named after her.
According to CNN, the West Contra Costa Unified School District Board in northern California, have voted unanimously to rename Wilson elementary, to that of the former first lady, Michelle Obama.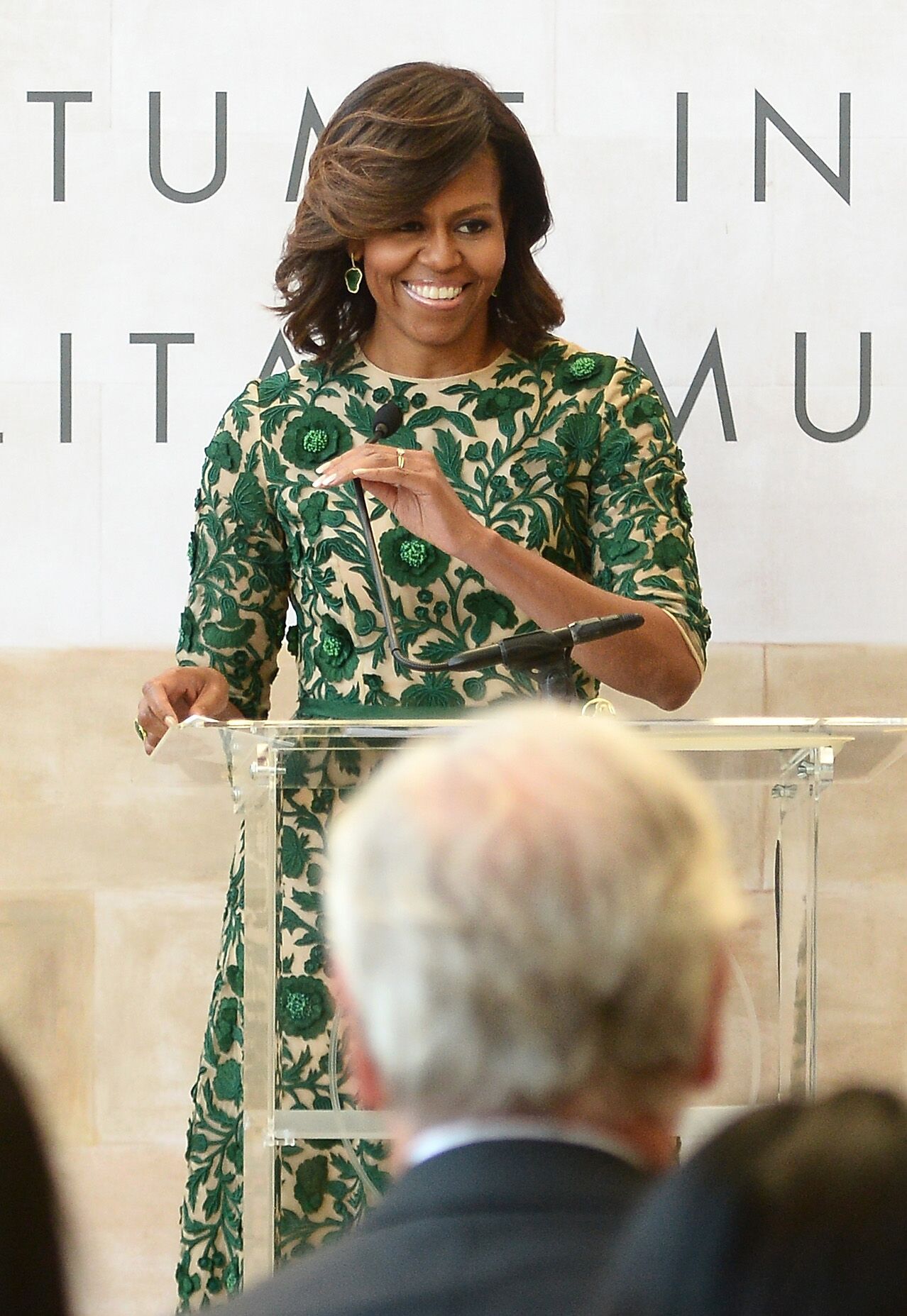 Former First Lady of the United States Michelle Obama speaks onstage at the Anna Wintour Costume Center Grand Opening at the Metropolitan Museum of Art on May 5, 2014. | Photo: Getty Images
The change of name ceremony is to coincide with the unveiling of the school's new building for the 2020-2021 school year. Wilson PTA President, Maisha Cole said in an interview:
"We wanted to choose someone on a global level...we want our children to think beyond Richmond, to think beyond California."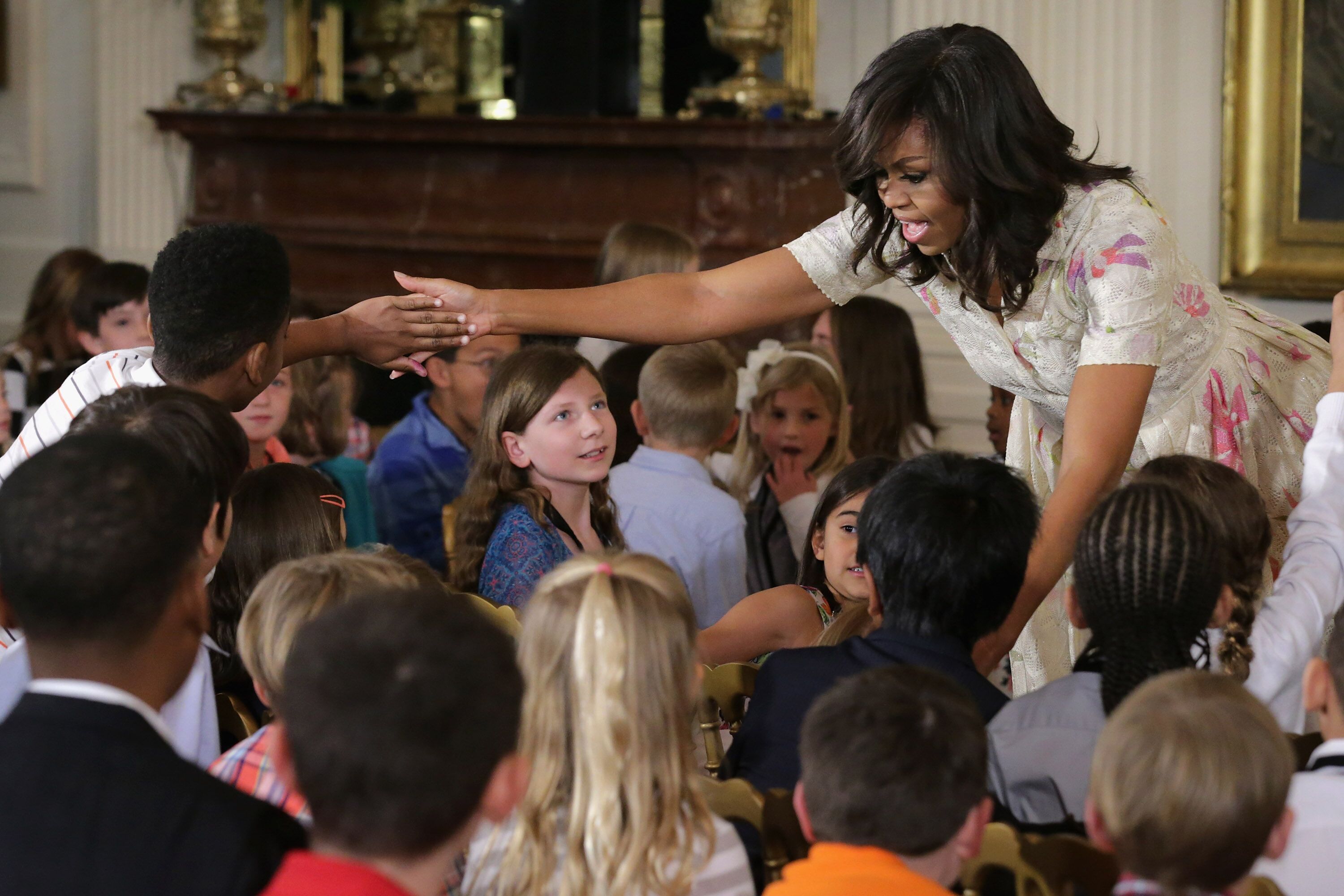 Michelle Obama gives hugs and high-fives to children for Take Our Daughters and Sons to Work Day in the East Room of the White House April 20, 2016 in Washington, DC. | Photo: Getty Images
The principal of Wilson Elementary, Claudia Velez, also said that they were encouraged by the opportunity to have their beautiful new school named after an epitome of diversity and values.
Moments after the announcement, The Shade Room shared the good news on their Instagram and fans took to the comment section to congratulate the Harvard Law graduate. A user wrote:
"Well deserved ?? THIS STILL MY FIRST LADY ?"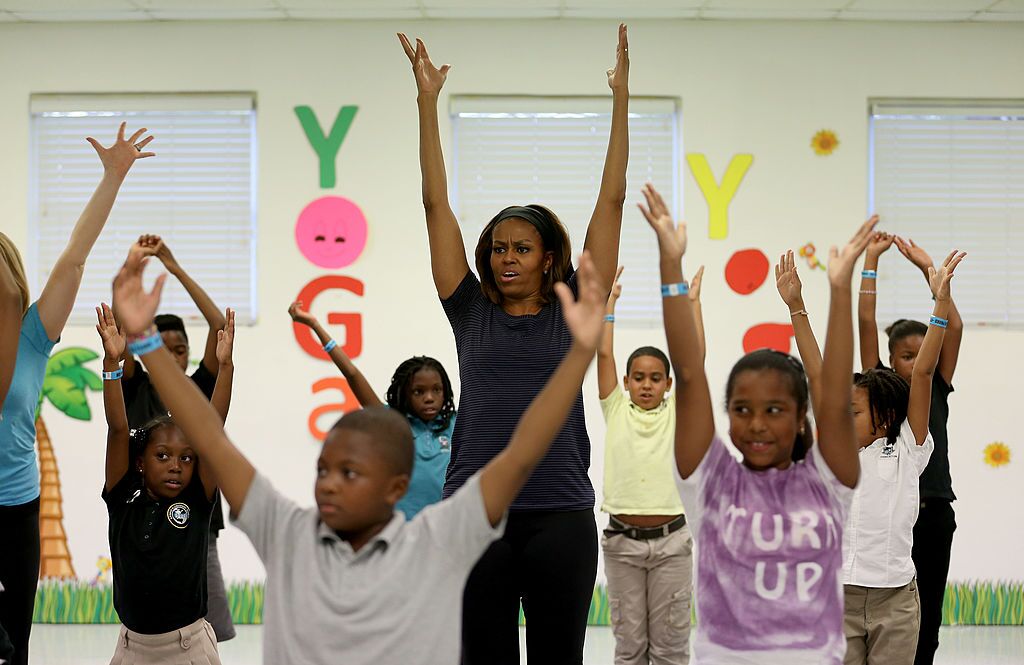 Michelle Obama participates in a yoga class during a visit to the Gwen Cherry Park NFL/YET Center on February 25, 2014 in Miami, Florida. | Photo: Getty Images
As noted by ABC7 News the school building was originally named after American Politician, Wilson Woodrow.
However, Wilson's administration, over the years, has received strong criticism for his actions regarding racial segregation, as reported by KPIX. Parents then suggested that it was time to rename the school, and they had the support of the students.
The PTA President, Maisha Cole explained why the decision to rename the school after the former first lady was pretty simple, saying:
"...our argument wasn't that we were taking away from other leaders, our argument was just we really love Michelle Obama."
As reported by Kiro 7, Wilson Elementary is one of the several facilities and monuments named after Obama. In the Los Angeles area of Southern California, there's a school named after Michelle Obama.
There have also been other schools named and commissioned to honor Michelle and her husband, 44th U.S. President, Barack Obama such as Atlanta's Barack, the Michelle Academy, and the Michelle Obama Service Learning Elementary in St. Paul Minnesota.
The publication also noted that Stephanie Hernandez-Jarvis, president of the school board, praised Michelle Obama for being a strong proponent for education and child-centered causes.
She declared that naming the school after the "Becoming" author is a sign of the school's rebirth.
Please fill in your e-mail so we can share with you our top stories!