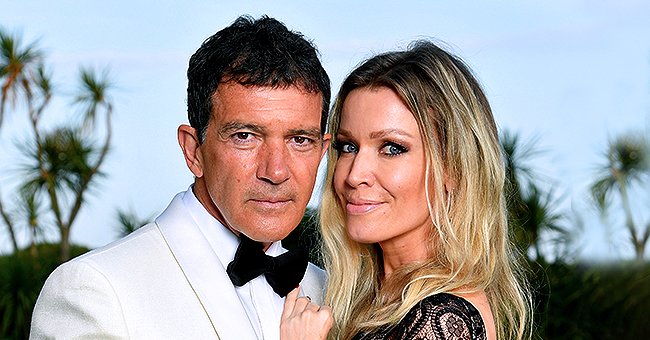 Getty Images
Antonio Banderas' Girlfriend Nicole Kimpel Is Two Decades Younger Than the Actor — Meet Her

Multiple-award-winning Spanish actor, Antonio Banderas' younger girlfriend, Nicole Kimpel, is the rave of the moment. Let's meet her.
With over 39,000 followers on Instagram, Nicole co-owns a fashion label with her sister Barbara Kimpel. Kimpel has managed to maintain a professional life void of attention until recently.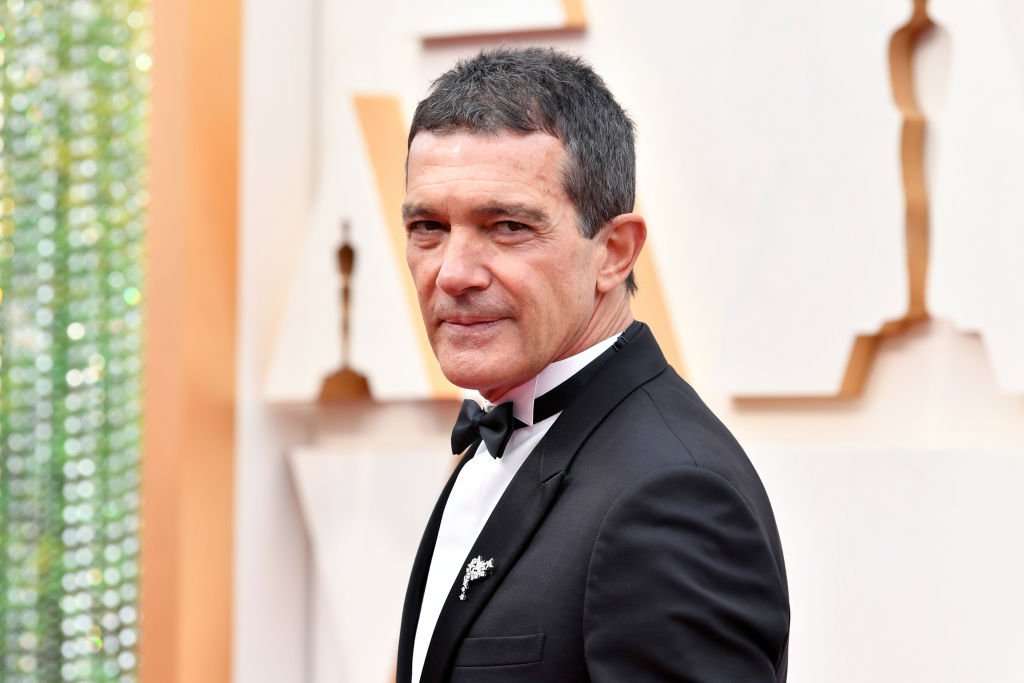 Antonio Banderas attends the 92nd Annual Academy Awards at Hollywood and Highland on February 09, 2020. | Photo: Getty Images
After making her first appearance at the 2020 Oscars with her middle-aged actor boyfriend, fans and friends are curious to know more about the beauty.
Although Banderas didn't win his nomination for Best Actor in "Pain and Glory," the two made a perfect couple for the night.
During an interview session with Magzter, the German blonde said that [she] doesn't "need to be in the spotlight" as fame was already a part of her life, thanks to her famous partner.
THE LIFESAVER
Kimpel started dating Banderas in 2014, a year before his divorce with actress and ex-wife Melanie Griffith became official. The "Puss In Boots" actor explained how Nicki had saved his life when he had a heart attack in early 2018. He told Jimmy Kimmel Live that:
"My girlfriend had a headache, so she went to get a painkiller...when I began having symptoms of the attack, she put one of the aspirins in my mouth and saved my life."
Antonio, who had been in two previous marriages, seems like he's falling in love for the first time. The two lovebirds are known for their regular date nights, Christmas parties, brunches, and their recent outings at the Oscars.
Last year, Nicole wished her lover a happy birthday with an Instagram post, reassuring him that it would take a lifetime for her to show him how much she loved him.
PRIVATE MATTERS
Born to a German dad and Dutch mom, not much is known about Nicole Kimpel's personal life. She was born in '86, but her birthday is mainly unknown.
According to her co-owned website kimpelsisters.com, Nicole began her career in a software company before becoming an Investment Banker in Geneva. She later worked as a real estate consultant when she left for the U.S.
A photo of hers on social media reveals how considerably tall she is, but the specific height aren't published.
Nicole is also a multi-lingual, well versed in speaking five languages, including Spanish, and this may have been one of the qualities that endeared her to "The Mask of Zorro" movie star.
On her views of how she sees Antonio, Nicki revealed she doesn't see him as a celebrity, and he's just the man in her life.
Please fill in your e-mail so we can share with you our top stories!