Kandi Burruss from RHOA Speaks out after 3 People Were Shot at Her Old Lady Gang Restaurant in Georgia
"God's got you" assured Kandi Burruss in a heartfelt Instagram post following the shooting of three people inside her Old Lady Gang restaurant on Valentine's Day. 
Three people were shot at Kandi Burruss' restaurant on Valentine's Day and the reality star is overcome with sadness. Taking to her Instagram,  Burruss wrote, "an evening that was meant to celebrate love, unfortunately turned into something quite different."
Dashcam footage taken by a man waiting outside to eat nearby showed the speed in which the events occurred.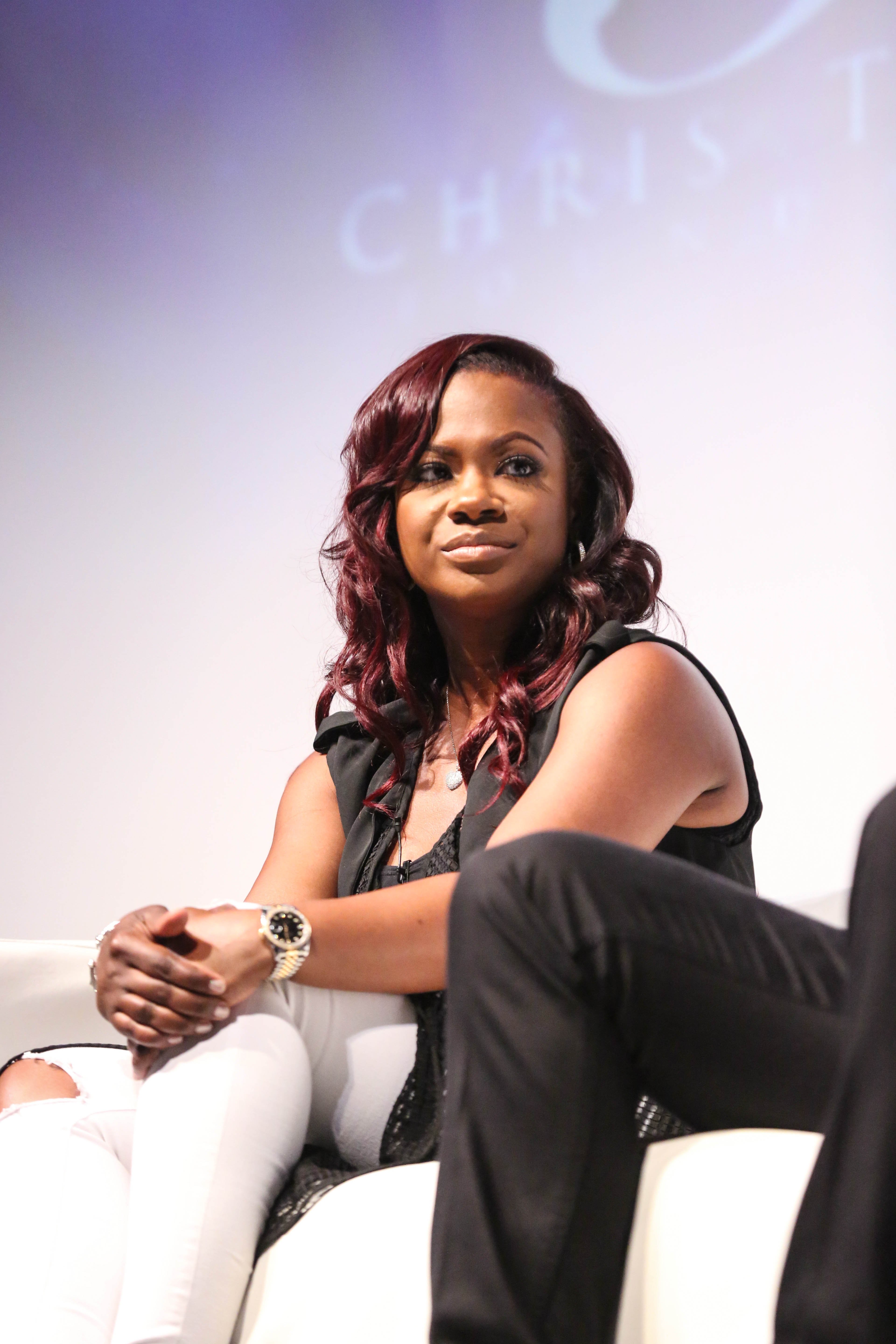 CHAOS ON VALENTINE'S DAY
It was a busy Friday night at Burruss' family-owned restaurant, Old Lady Gang in Camp Creek when a man walked in at around 8 pm and shot another man believed to be his target.  The shooter also fired at two bystanders before storming out of the joint.
All three victims reportedly survived with non-life threatening injuries, according to CNN.  Meanwhile, Georgia police are still in search of the suspect whose motive remains unknown. It is believed to be an isolated incident.
Dashcam footage taken by a man waiting outside to eat nearby showed the speed in which the events occurred. In a report by Fox 5 featuring the footage, a black car is first seen pulling up to the restaurant before a man in an orange jumpsuit walks inside.
In less than a minute, gunshots are heard and people are seen rushing out of the joint in chaos. Soon after, the man in orange exits the frame and the black car speeds off. 
A Georgia man's dashcam caught the frightening moments during a shooting at a popular East Point restaurant owned by one of the "Real Housewives of Atlanta." https://t.co/a6V00TZO1E

— FOX 5 Atlanta (@FOX5Atlanta) February 16, 2020
AN EMOTIONAL MESSAGE FROM BURRUSS
On her Instagram, Burruss acknowledged the incident by expressing her sadness and offering prayers for the victims. She also assured that she and her family are committed to cooperating with the investigation.
"We are aware that this matter is being actively investigated by law enforcement and we are cooperating with law enforcement to bring to justice those involved."
In the post which featured a white screen with the words "God's got you," she added,
"…we hope that you know and understand that the acts of violence that occurred yesterday evening do not, in any way, serve as a reflection of OLG or its values."
At the end of her message, Burruss encouraged her followers to provide any information they may have in relation to the case that could help in the investigation.
A FAMILY-OWNED CHAIN OF RESTAURANTS
Old Lady Gang in East Point where the shooting occurred is one of three restaurants owned by Burruss and her husband, Todd Tucker. The establishment offering Southern cuisine is named after her mother, Mama Joyce, and two aunts, Bertha and Nora.
It opened in 2018 in a large shopping mall near Hartsfield-Jackson Atlanta International Airport, a year after the first restaurant was established on Peters Street. The third restaurant is located at the home of the Atlanta Hawks in the State Farm Arena.