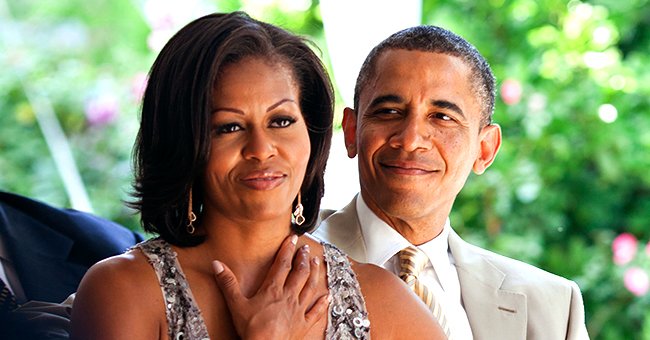 Wikimedia Commons
Barack and Michelle Obama Shared Sweet & Loving Posts for Each Other on Valentine's Day

Barack and Michelle Obama's shoutouts to one another on Valentine's Day remind fans why they still remain as the "World's Favorite Family."
Love is still very much alive in the Obama household and especially so on Valentine's Day. Husband and wife goals Barack and Michelle Obama didn't let the day go by without professing their appreciation for each other.
Since their marriage in 1992, throughout a two-term stint at the White House, and even during their life after the presidency, one thing remained constant - Barack and Michelle's adoration for each other. The couple managed to keep their love burning not just in actions, but through social media shoutouts.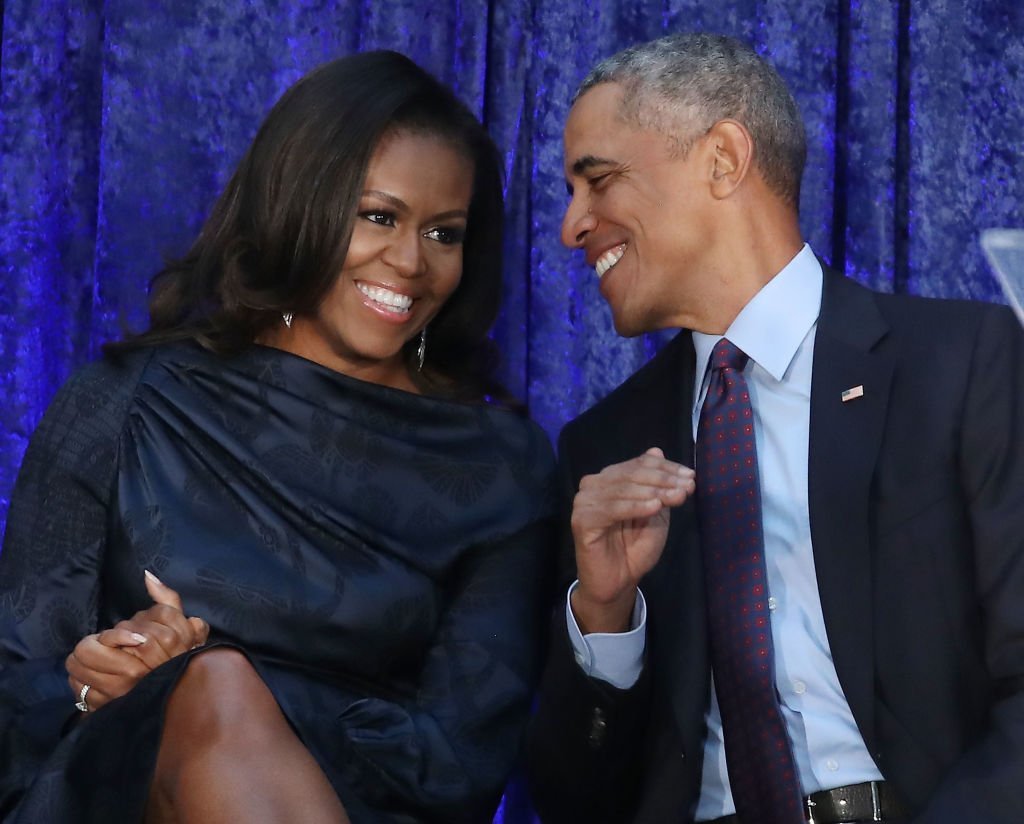 Barack and Michelle Obama participate in the unveiling of their official portraits during a ceremony at the Smithsonian's National Portrait Gallery in Washington, DC in February 2018. | Photo: Getty Images
BARACK AND HIS "FOREVER DANCE PARTNER"
Special occasions never go unnoticed because of their sweet posts for one another, a testament to their undying love. Valentine's Day this year was no exception as the couple once again paid tribute to their lasting union.
Barack's was an ode to the couple's love for dance which he highlighted with a cute candid snap of the two of them in a mid-dance move. In his caption, he proclaimed Michelle as "my forever dance partner" and greeted her, "Happy Valentine's Day."
This was the second time Barack brought up dancing in a shout out to Michelle. On the same occasion last year, he captioned a photo of the former First Lady on the dance floor with him, "It's true; she does get down to Motown."
The couple's shoutouts come in the heels of their Oscar victory for their first venture into production with the documentary, "American Factory."
MICHELLE AND HER "LOVES"
Meanwhile, Michelle was appreciative of Barack and her family in her Valentine's Day tweet this year. She shared a photo of her husband and their two daughters, Malia and Sasha laughing while laying on snow and lovingly wrote,
"Happy Valentine's Day, my loves. You make even the coldest days feel warm."
"WORLD'S FAVORITE FAMILY"
Fans of the 27-year-old pair couldn't help but express admiration for them. In response to Michelle's tweet, someone wrote, "Happy Valentine's Day to the World's Favorite Family." Another added,
"You will always have my loyalty, respect, and love."
Meanwhile, on Barack's post, a fan commented, "We love your love, you beautiful humans."
SHARING A SPECIAL VICTORY
The couple's shoutouts come in the heels of their Oscar victory for their first venture into production with the documentary, "American Factory."
Through their own production company, Higher Ground and in partnership with Netflix, the Obamas executive-produced the film about a Chinese billionaire who opens a factory in an abandoned General Motors plant and utilizes thousands of Americans in its labor force. It sheds light on the clash between China and America's working class.
The film won Best Documentary Feature at the Oscars prompting Barack and Michelle to tweet their congratulations to its directors, Steven Bognar and Julia Reichert.
Reports reveal that though the film won the award, the couple can't personally take credit for it because they only signed onto the documentary after it was already released in the Sundance Film Festival. Regardless, it was a film they backed and proved to be a winner.
Please fill in your e-mail so we can share with you our top stories!