Wendy Williams Issues Apology after Making Controversial Remarks about Gay Men on Her Talk Show
Wendy Williams was tearfully apologetic in an emotional video she released in response to the outcry concerning her comments against gay men. She admitted being "out of touch."
Wendy Williams vowed to "do better" as she apologized to the LGBTQ community for her recent comments about gay men. The outspoken host was responding to the backlash following her daytime show's February 13 episode.
In a video message, she tearfully apologized and acknowledged the error of her ways.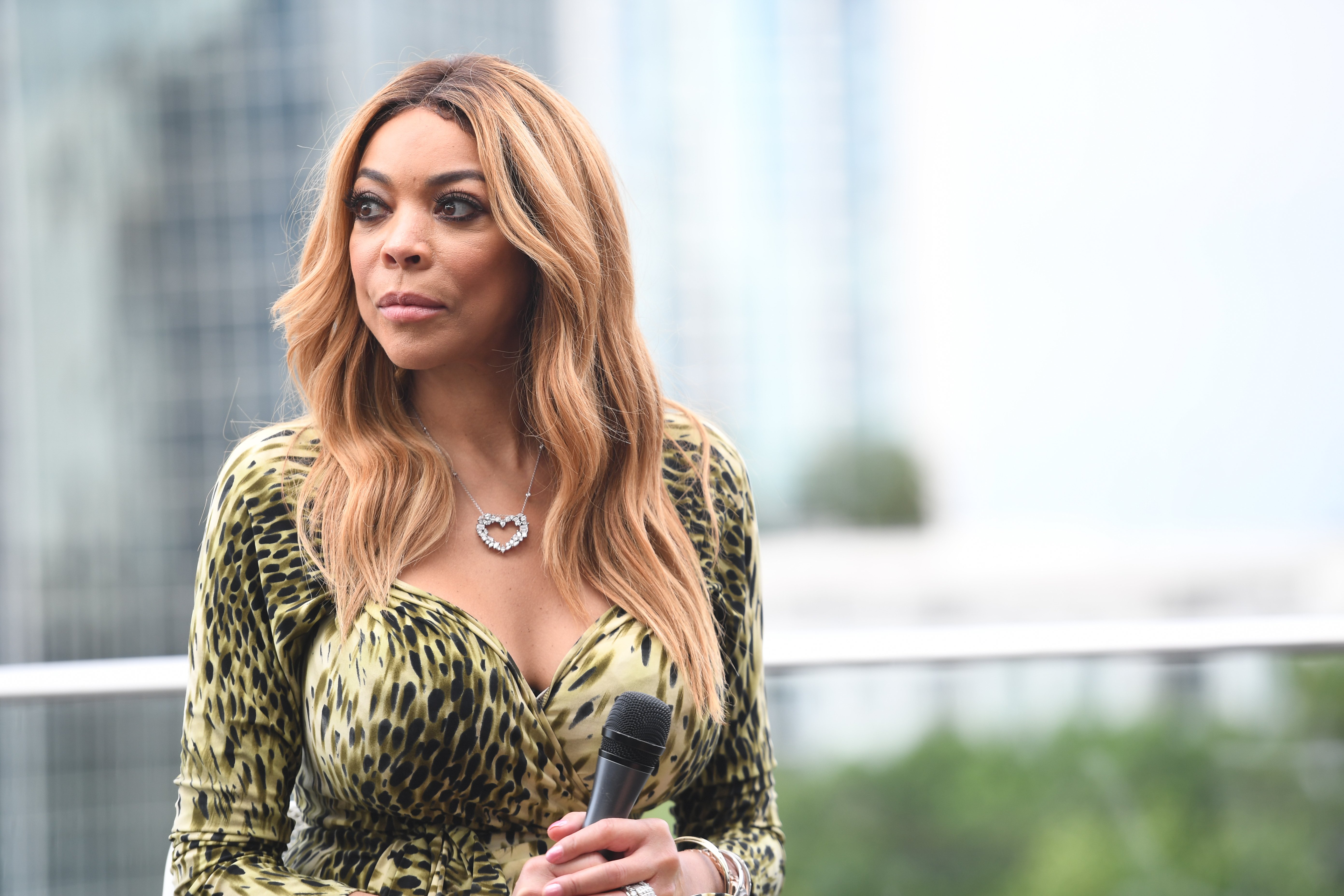 THE ROOT OF HER APOLOGY
In the controversial segment where she celebrated Galentine's Day, Wendy uttered offensive remarks directed at men who love to wear women's clothing. She advised them to stop and told them, "you'll never be the women that we are. No matter how gay."
Soon after, Wendy received heavy bashing online with many calling her homophobic, ignorant and hateful.
I'll never understand why you all watch this human trash bin. https://t.co/GPprrxXIFr

— Scott Nevins (@ScottNevins) February 13, 2020
HER REGRETFUL MESSAGE
Realizing the harm she had done with her insensitive comments, the talk show host took to her Instagram a couple of days ago and expressed regret. In a video message, she tearfully apologized and acknowledged the error of her ways.
"I did not mean to offend my LGBTQ plus community," Wendy began in her over two-minute clip. She also admitted she was unaware of the gravity of what she said until she reviewed her show after as she usually does to critique herself.
In between deep breaths in trying to control her emotions, Wendy assured that she never does her show "in a place of malice" and added that she "didn't mean to hurt anybody's feelings." At this point, the talk show host is visibly crying.
"I'm 55 years old and maybe I sounded like your auntie, your mother, your big sister or somebody out of touch," Wendy continues.
"I'm not out of touch except for perhaps yesterday by saying what I said. I deeply apologize and I deeply appreciate the support that I get from the community. I will do better."
SECOND TIME AROUND
This is the second time Wendy has apologized in the recent past. She regretted her actions last month after comparing Joaquin Phoenix's lip scar to a cleft palate. Aside from apologizing, she made a donation to Operation Smile and the American Cleft Palate-Craniofacial Association.
This was after Canadian football player, Adam Bighill called her out for her comment. Adam and his infant son, Beau were both born with a cleft palate. Beau recently underwent surgery for its removal. 
This is @WendyWilliams making fun of the cleft community on her TV show. 🤬🤬🤬🤬

Are you kidding me??? We all have a responsibility to #EndBullying

With her platform, like myself, we have a much higher responsibility when it comes to our actions. This is just terrible. pic.twitter.com/JrlS0RJs5D

— Adam Bighill (@Bighill44) January 10, 2020
Meanwhile, Joaquin did not respond to Wendy's comment but he spoke of his lip scar in November for his cover story with Vanity Fair. He admitted it was non-surgical and he was born with it.