Jeremy Roloff of LPBW Fame Celebrated Wife Audrey on Valentine's Day with a Sweet Note
Jeremy Roloff only has one woman written in his heart. That exceptional woman is none other than wife, Audrey, the love of his life and mother to their two adorable children. 
On Friday, Jeremy Roloff, 29. took to Instagram to celebrate his wife of five years, Audrey. He shared her spotlight with daughter Ember in the sweet picture.  
Jeremy and Audrey, are parents to the two-year-old little girl and a son, Bode, who is one month old. After they became a family of four, Audrey opened up about her pregnancy. Her husband's post is found below.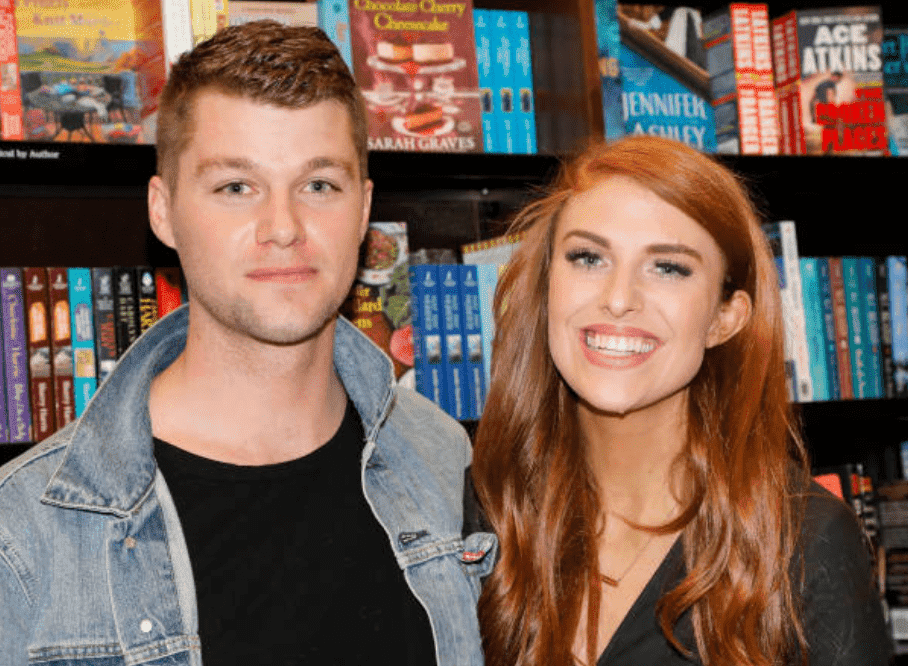 Audrey talks about pregnancy
Earlier this month, Audrey detailed the exact timeline of events that took place when her son, Bode, was born. In the morning, Audrey had no idea what was to come. 
She expected Bode to come sometime after his due date. Instead, she began having contractions and, before she knew it, was stuck in traffic while enduring labor.
Jeremy uses right words
It's no wonder Jeremy mentioned the word "respect" in his Valentine's Day caption. Next to it was a photo of Audrey pushing Ember in a stroller around the couple's home. 
The mom-of-two and former "Counting On" star responded to the warm sentiments writing, "I love you babe," in the comments. Of course, fans were happy to see the show of affection.
Fans love the gesture
Many of them shared hearts, heart eyes, or kiss face emojis in the comment section. One person wrote: "What a nice thing to say Jeremy to Audrey. You two have true love." 
That love translates into their kids' lives, too. As the couple celebrated their son's one-month-old landmark last week, they did an aww-inducing photoshoot for their son.
Bode turns one month
According to dad Jeremy, Bode is an easy baby so far who sleeps well. For his shoot, however, the newborn was wide awake. Both parents shared pictures via Instagram. 
Audrey's first slide was the same as her husband's second. It showed Bode laying down on a white blanket with the numbers 1 to 12 printed around him in a circle to resemble a clock.
The word "months" was written just above numbers 6 to 8. At the top, a green wreath rested around the number one, signifying Bode's age. The tot wore a light maroon outfit. 
We're happy to see the couple still sharing their love for the world. We hope behind-the-scenes they're just as content and continue making it through.