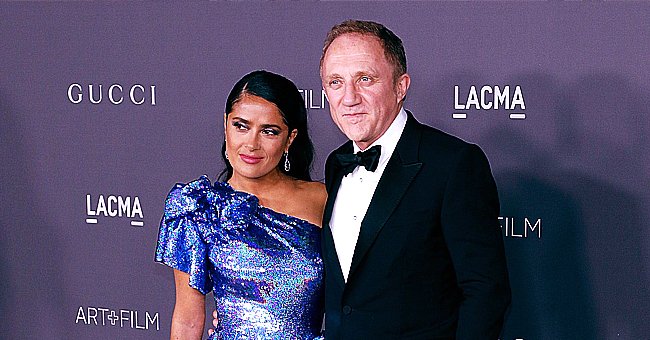 GettyImages
Meg Ryan, Dennis Quaid & Other Celebrity Couples Who Got Engaged or Married on Valentine's Day

Like anybody else, celebrities love to showcase their love in the most romantic day of the year, and what better way than to chose to make things official by getting married or engaged on February 14.
Asking the question or exchanging vows on Valentine's Day is no guarantee that a relationship is going to succeed, but there are many famous men and women that have hoped that having a relationship milestone on that day will get them lucky.
With the most different outputs, these are some of the most famous cases of weddings and proposals on Valentine's Day from the last 30 years.
MEG RYAN AND DENNIS QUAID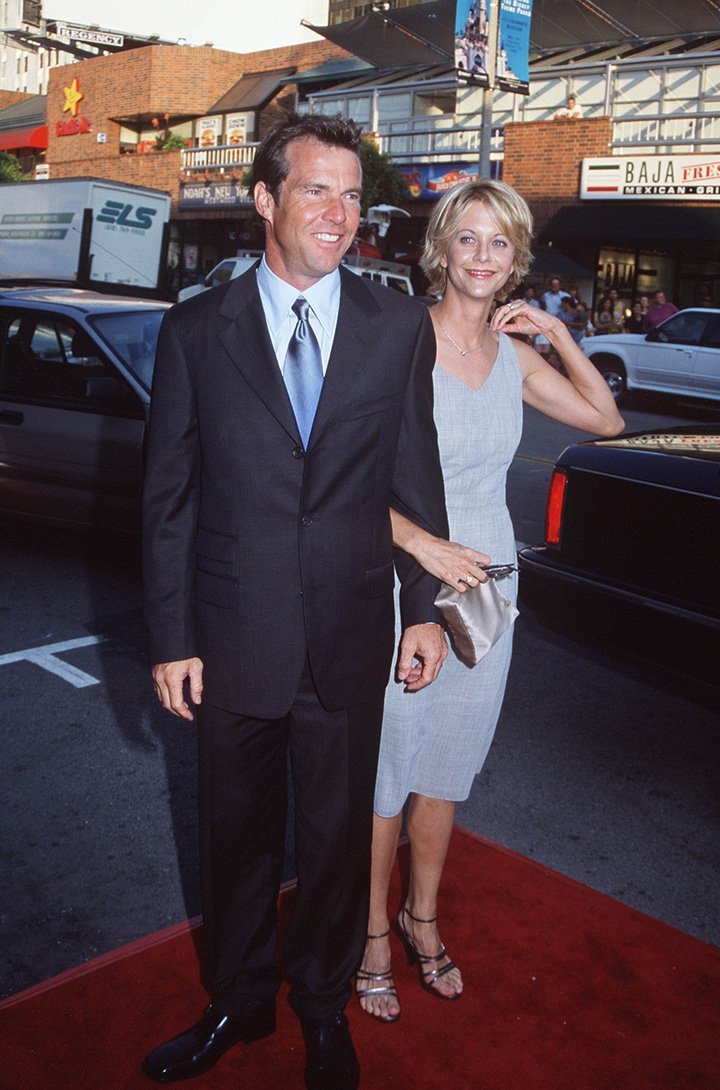 Randy Quaid and Meg Ryan. I Image: Getty Images.
The two actors became an item after co-starring in the films "Innerspace" (1987), and "D.O.A." (1988), and went on to marry on Valentine's Day 1991, welcoming their son Jack in 1992.
The union dissolved in 2000 and it became the target of the media when a romance between Ryan and fellow actor Russell Crowe surfaced. The controversy took a toll on Ryan's image for a while.
PRINCE AND MAYTE GARCIA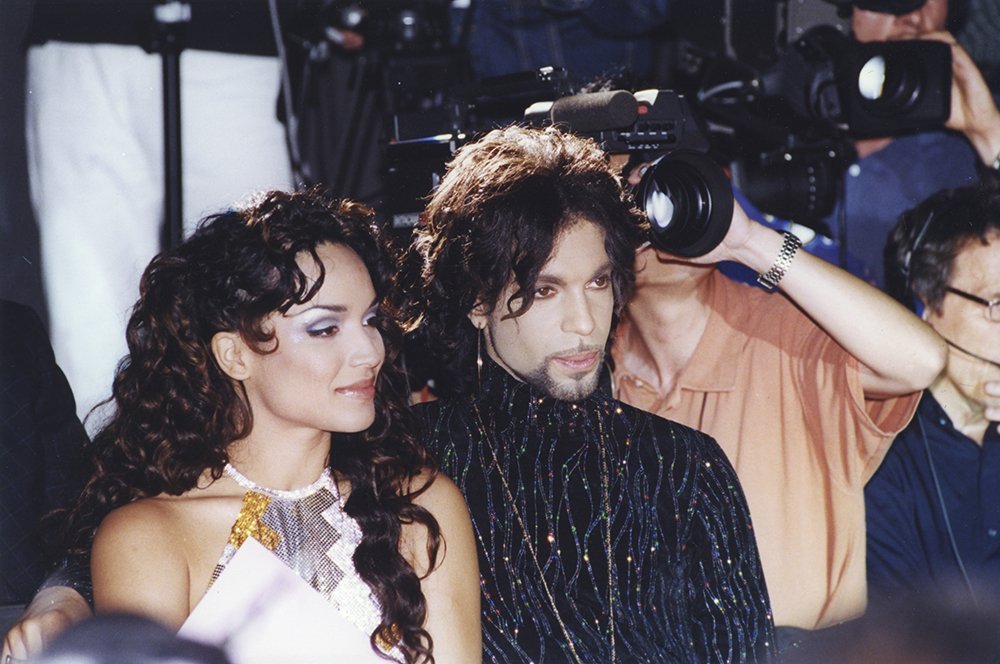 Prince and Mayte Garcia. I Image: Getty Images.
Mayte García was 16 when she first met the late "Purple Rain" singer in 1996, at one of his concerts. But by age 19, she was working as one of his backup dancers and the musician became her first love.
Following a relationship of three years, Prince and Garcia married on Valentine's Day 1996 and eight months later she gave birth to their son, but his premature death was too much for the couple to handle and they divorced in 2000.
SALMA HAYEK AND FRANCOIS-HENRI PINAULT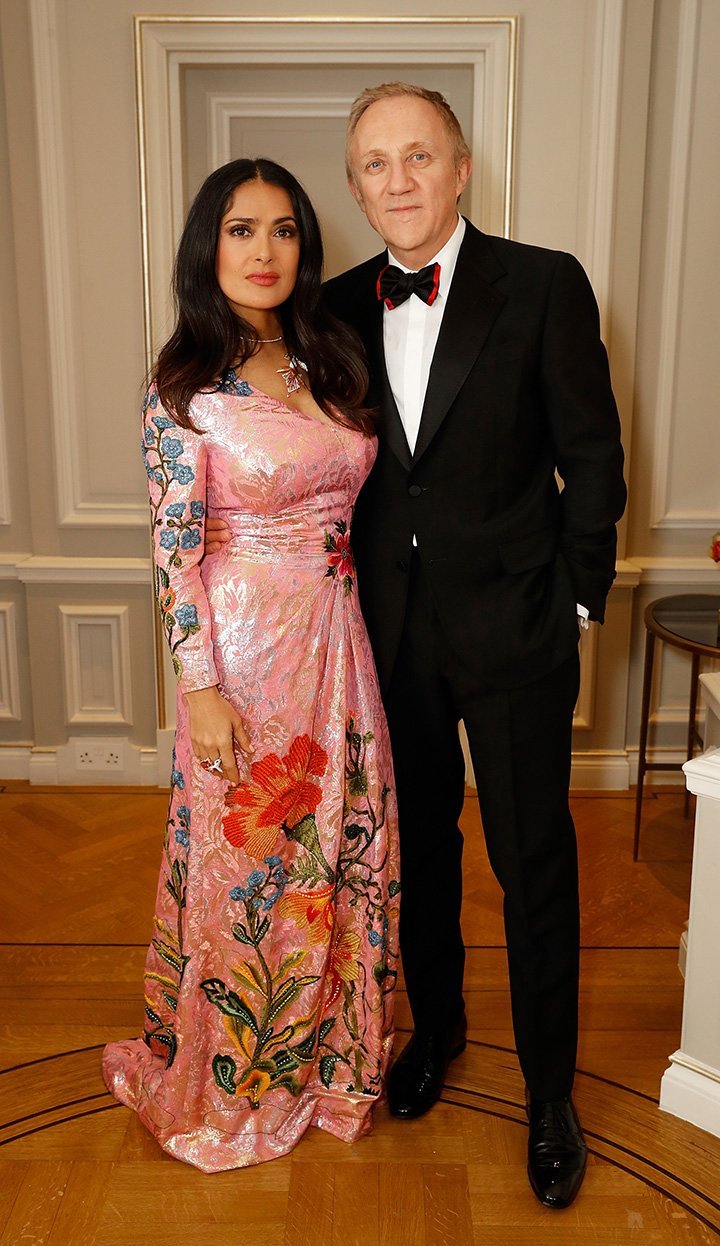 Salma Hayek and Francois-Henri Pinault. I Image: Getty Images.
The Mexican-born actress and the French billionaire have managed to keep the origins of their romance a secret, with Hayek expressing that she wants their story to be no one else's but their own.
Hayek was 39 when she met her future husband, and by the next year, they shared they were engaged and expecting their first child, daughter Valentina, born in September 2007. They married on Valentine's Day 2009 and are still together.
HARRISON FORD AND CALISTA FLOCKHART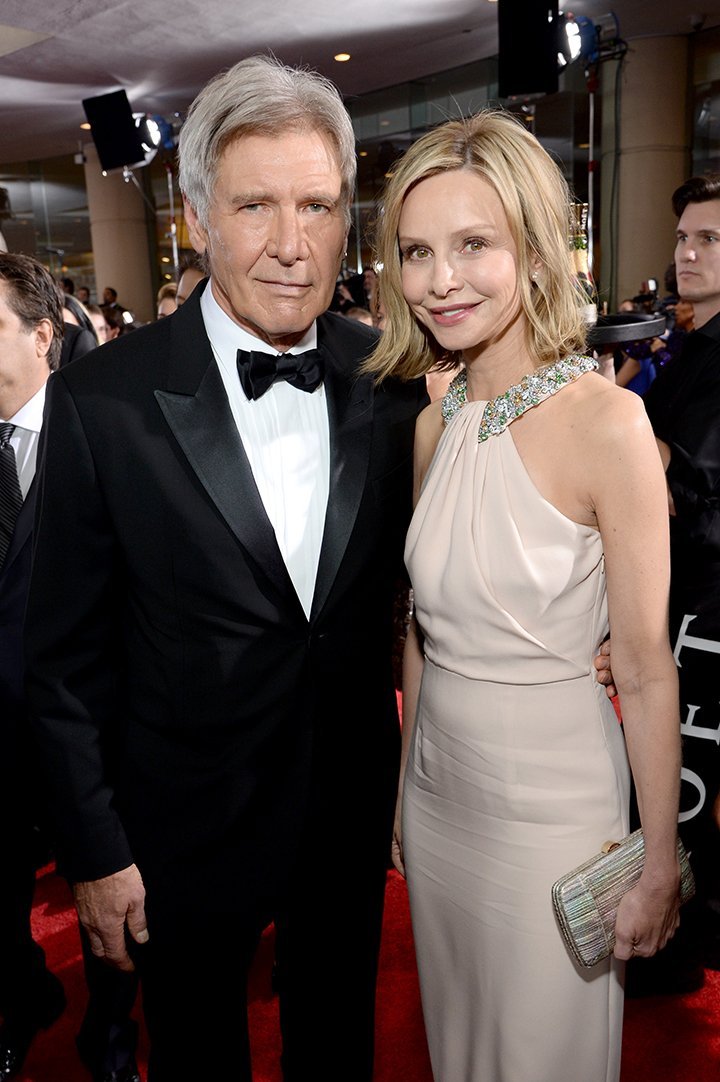 Harrison Ford and Calista Flockhart. I Image: Getty Images.
The "Ally McBeal" star and the "Indiana Jones" actor met in 2002, not long after the "Star Wars" actor finalized his third divorce and soon started dating, and age was never an issue to them despite their 22-year gap.
After 8 years as a couple, and raising their son Liam together, Ford and Flockhart got engaged on Valentine's Day 2009. They married in June 2010 in New Mexico and this year will arrive at their 10th anniversary.
LADY GAGA AND TAYLOR KINNEY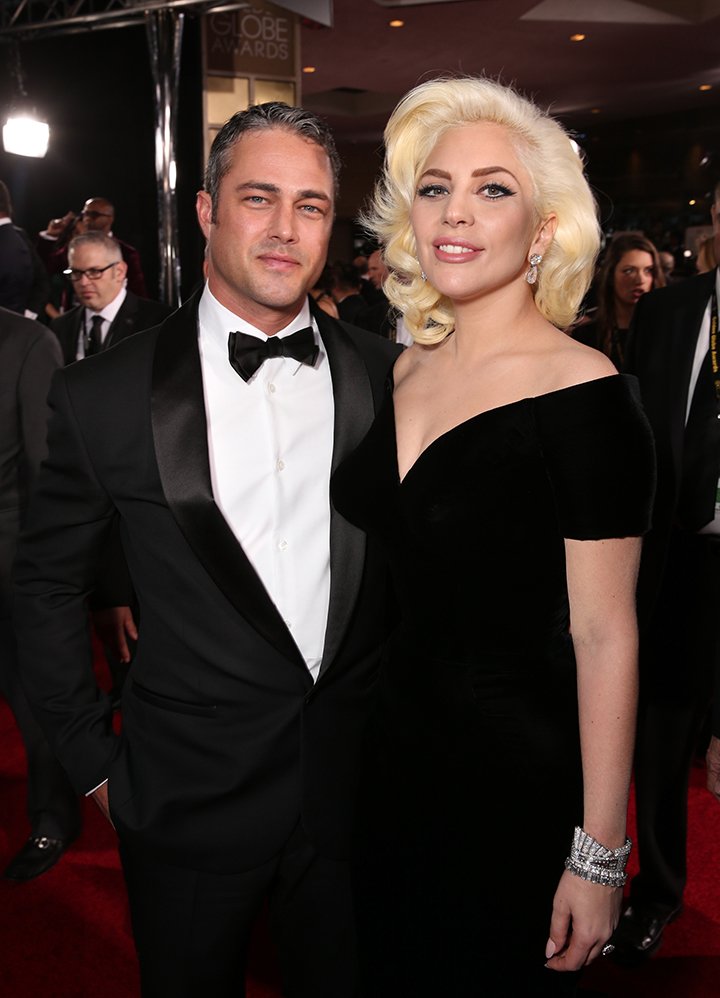 Lady Gaga and Taylor Kinney. I Image: Getty Images.
Her romance with "Chicago Fire" actor Taylor Kinney was the first high profile relationship singer Lady Gaga had, with the two meeting during the shooting of the music video for her song "Yoü and I" and immediately feeling mutually attracted
Kinney proposed the "A Star is Born" star on Valentine's Day 2015, but the following year, after being together for five years, the engagement was called off, with their careers playing an important part in the ending of the relationship.
BENEDICT CUMBERBATCH AND SOPHIE HUNTER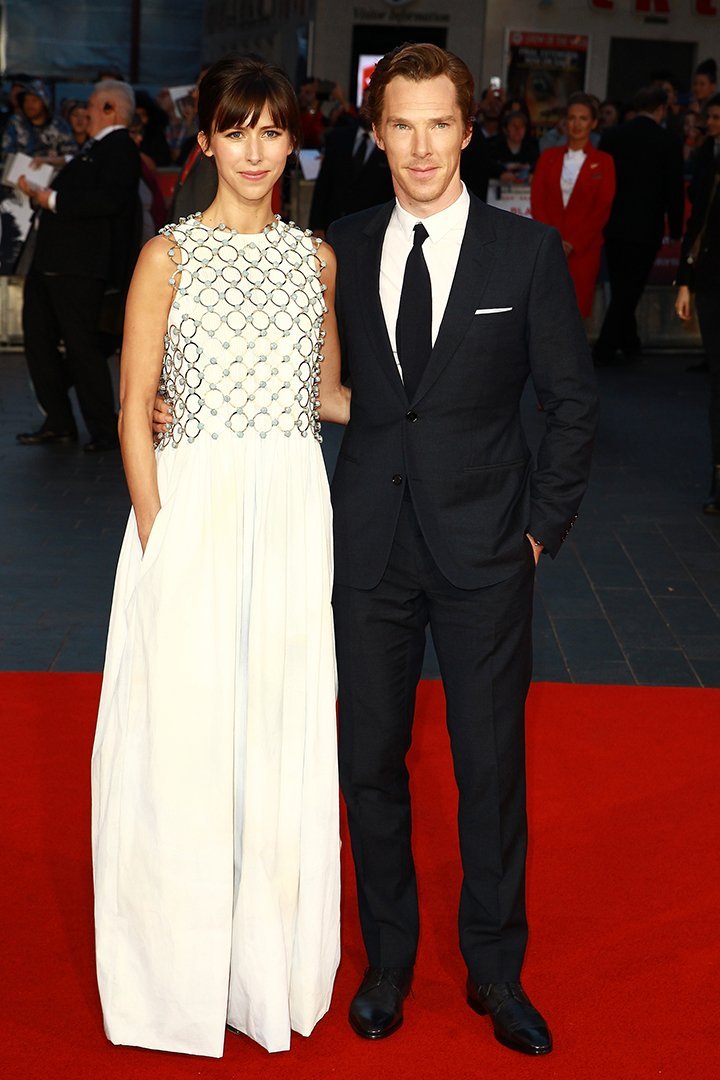 Benedict Cumberbatch and Sophie Hunter. I Image: Getty Images.
Prior to been a couple, the "Dr. Strange" actor and the theatre director were good friends for at least five years when rumors about a romance developing between the two started to circulate in 2014, which they confirmed later that year.
Taking the old-fashioned way, Cumberbatch first asked Hunter's mother for permission to marry her daughter, before proposing, and in a final romantic touch, the two married on Valentine's Day 2015. They share two children.
TYRESE AND SAMANTHA LEE GIBSON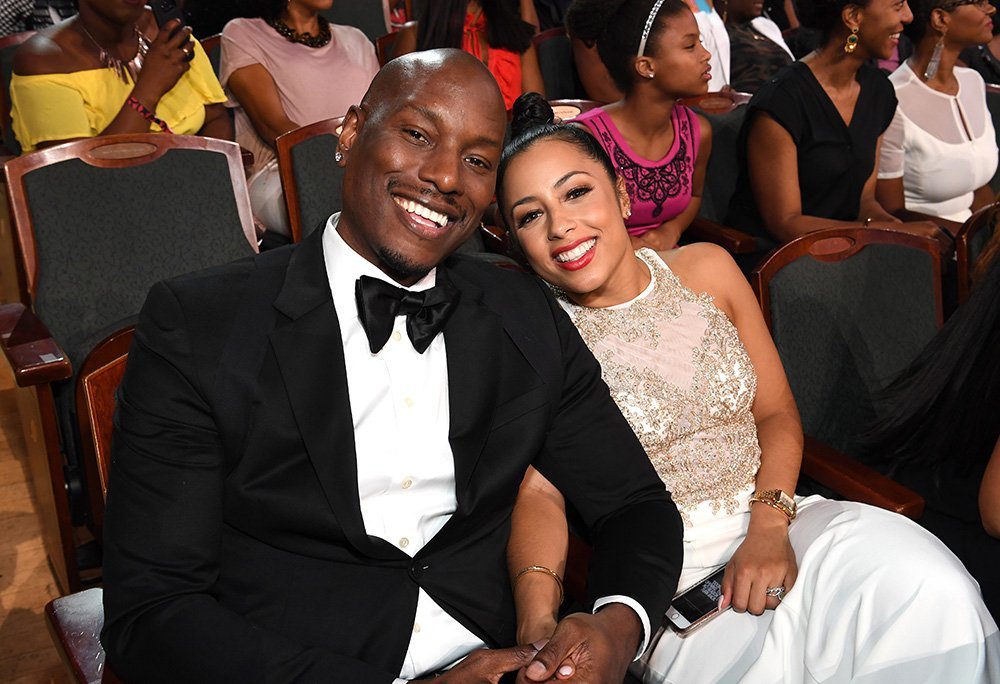 Tyrese and Samantha Lee Gibson. I Image: Getty Images.
The "Fast & Furious" star kept his relationship with social worker Samantha Lee a secret until the news of their secret Valentine's Day 2017 wedding came out. The following year, the two welcomed daughter Samantha.
The wedding and the child started a new chapter in the life of the actor and singer, who recently won a long legal battle with his first wife over the custody of their daughter.
KATY PERRY AND ORLANDO BLOOM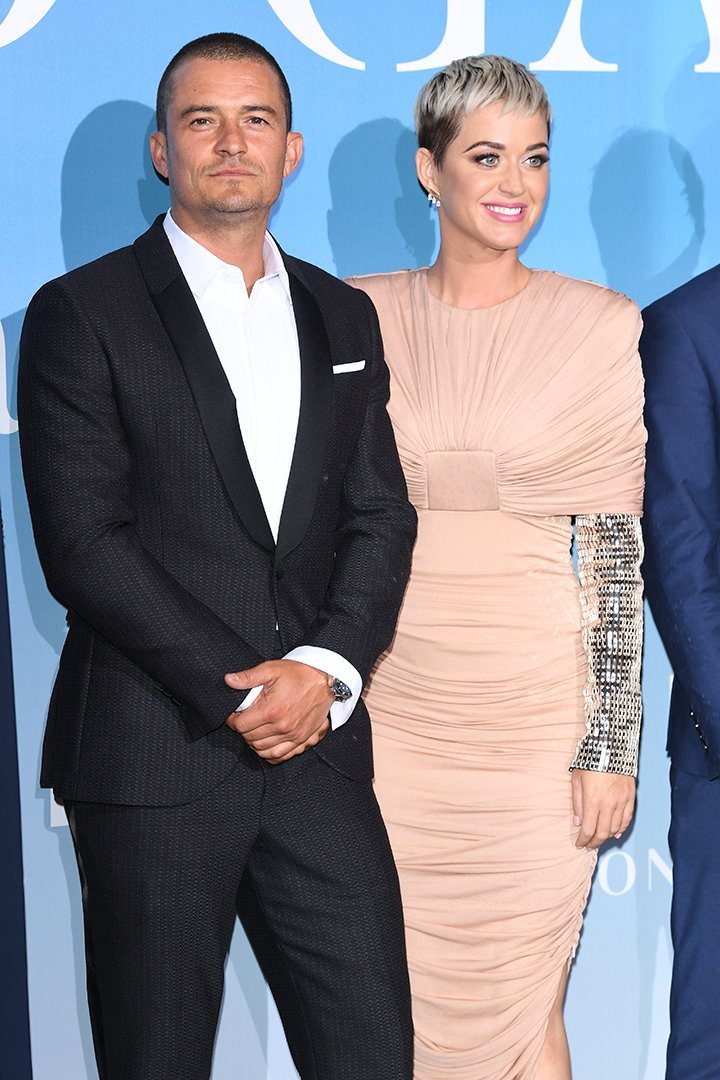 Orlando Bloom and Katy Perry. I Image: Getty Images.
The actor is known for epic super productions like "The Lord of the Rings" and the "Pirates of the Caribbean" franchises, and when he decided to pop the question to his girlfriend of three years, he went for the spectacular.
Bloom took the "Firework" singer on a surprise helicopter flight on Valentine's Day 2019 that took them to an engagement party after he proposed her mid-air.
Please fill in your e-mail so we can share with you our top stories!