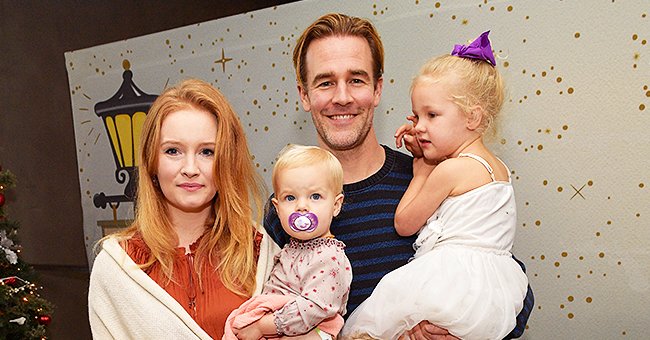 Getty Images
James Van Der Beek Is a Proud Father of Five and a Loving Husband — Meet His Large Family

"Dawson's Creek" star James Van Der Beek is not only blessed with a successful career but a beautiful family with five children.
James Van Der Beek played the titular character in "Dawson's Creek" and starred in many hit films, including "Varsity Blues" and "Texas Rangers."
Among his many successes and achievements, he takes the most pride in being a father to five amazing children and a husband to Kimberly Brook. Here's a look at his family.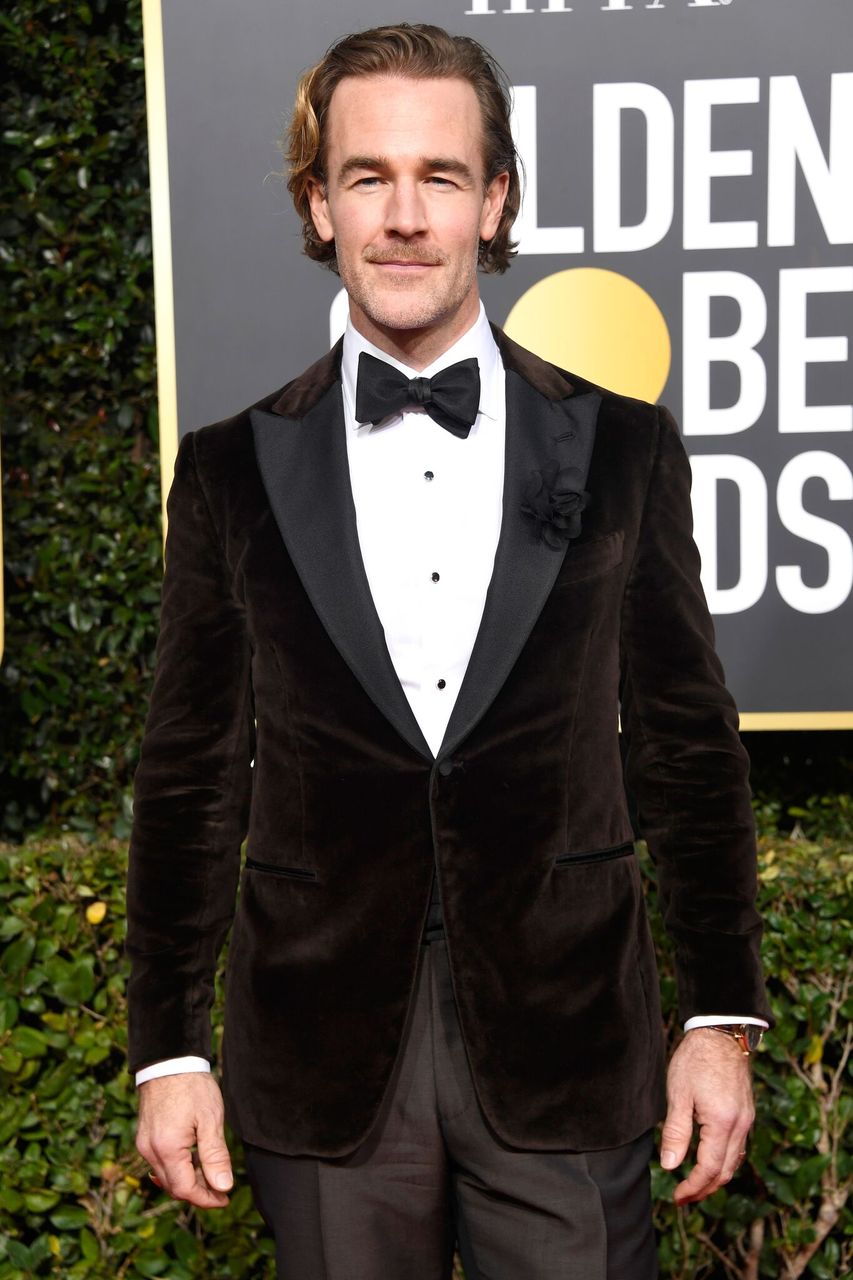 James Van Der Beek attends the 76th Annual Golden Globe Awards at The Beverly Hilton Hotel. | Source: Getty Images
KIMBERLY BROOK
In 2010, Van Der Beek, who was previously married to Heather McComb, tied the knot with Brook in Tel Aviv, Israel,
Brook is a producer, most known for the documentary "Teenage Paparazzo," and a business consultant, who has connections with celebrities in Hollywood.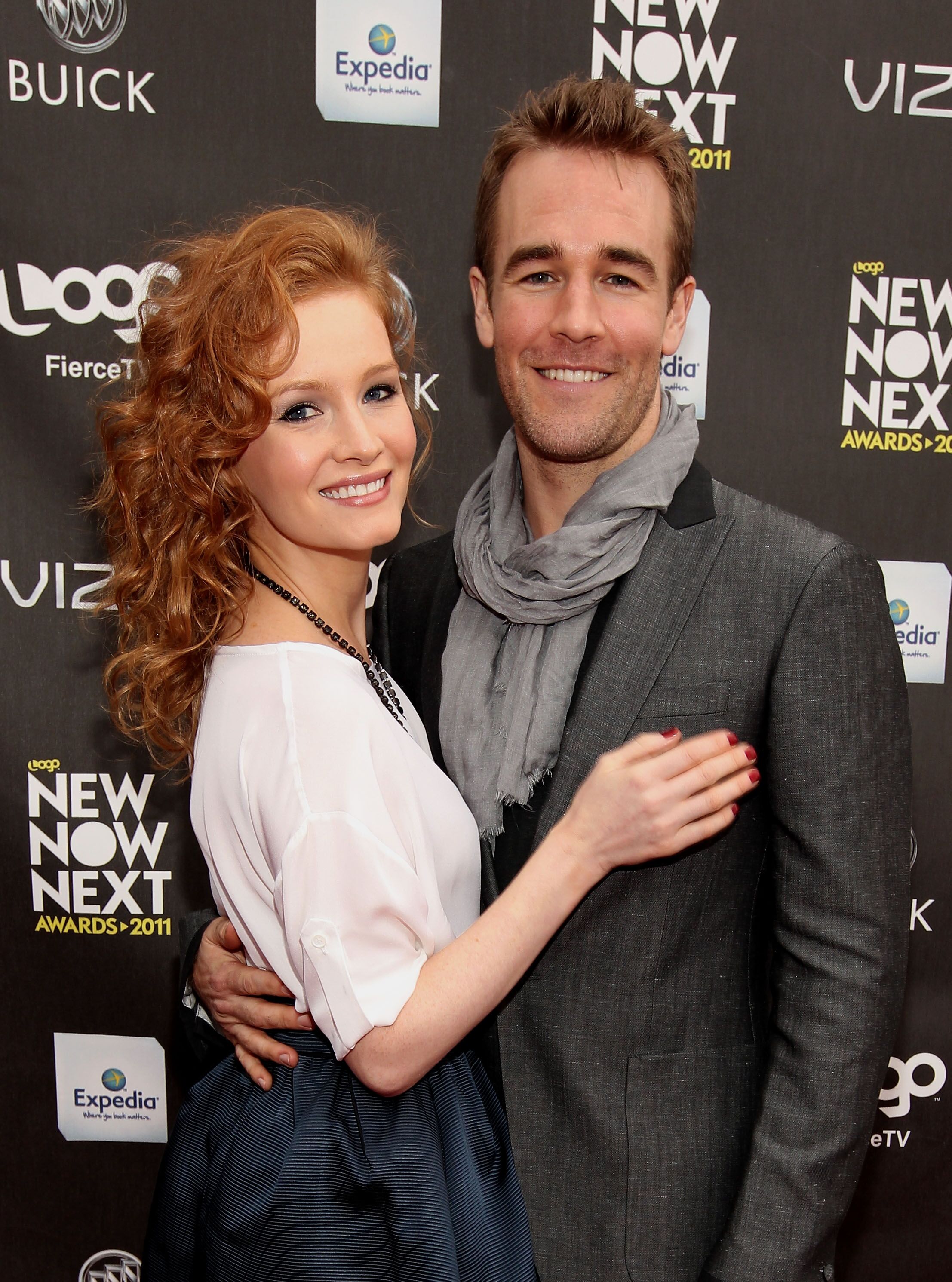 Kimberly Brook and James Van Der Beek attend the 2019 InStyle and Warner Bros. 76th Annual Golden Globe Awards Post-Party. | Source: Getty Images
She and her husband share five children, Olivia, Joshua, Annabel, Emilia, and Gwendolyn, although they could have had more had she not suffered not one, but four miscarriages.
During the announcement of their pregnancy last year, Van Der Beek spoke of the heartbreaking and challenging experience they went through.
He said:
"I have been through three of those first appointments to discover either no heartbeat or no baby. Miscarriage (a word that needs replacement -- nobody failed to "carry," these things sometimes just happen) is something that people rarely talk about, and often go through in secret."
Less than a month after their great news came a tragic announcement of yet another miscarriage. The actor posted:
"The soul we thought we were going to welcome into our family in April… has taken a short cut to whatever lies beyond this life."
OLIVIA VAN DER BEEK
The eldest of the Van Der Beek siblings is Olivia, born on September 25, 2010, came out weighing seven lbs., two oz., and 19.5 inches long.
Being the firstborn made her parents proud to take on a new role as father and mother for the first time. Through the years, Olivia was taught to value honesty, no matter the situation, by her father.
During her ninth birthday, Olivia received a touching tribute from Van Der Beek, thanking the child of how much she has taught him in life.
JOSHUA VAN DER BEEK
On March 13, 2012, two years after Olivia was born, the Van Der Beek's welcomed their first and only son Joshua. His coming brought smiles to the couple who both shared their happiness on social media.
Although Joshua and his siblings are still young, the Van Der Beeks don't deem it necessary to have a nanny and instead get help from a housekeeper and a babysitter.
Joshua, like his sisters, is homeschooled but has a class with other kids his age a few times a week. His parents try to maintain a close relationship by having routines that involve bonding and interaction.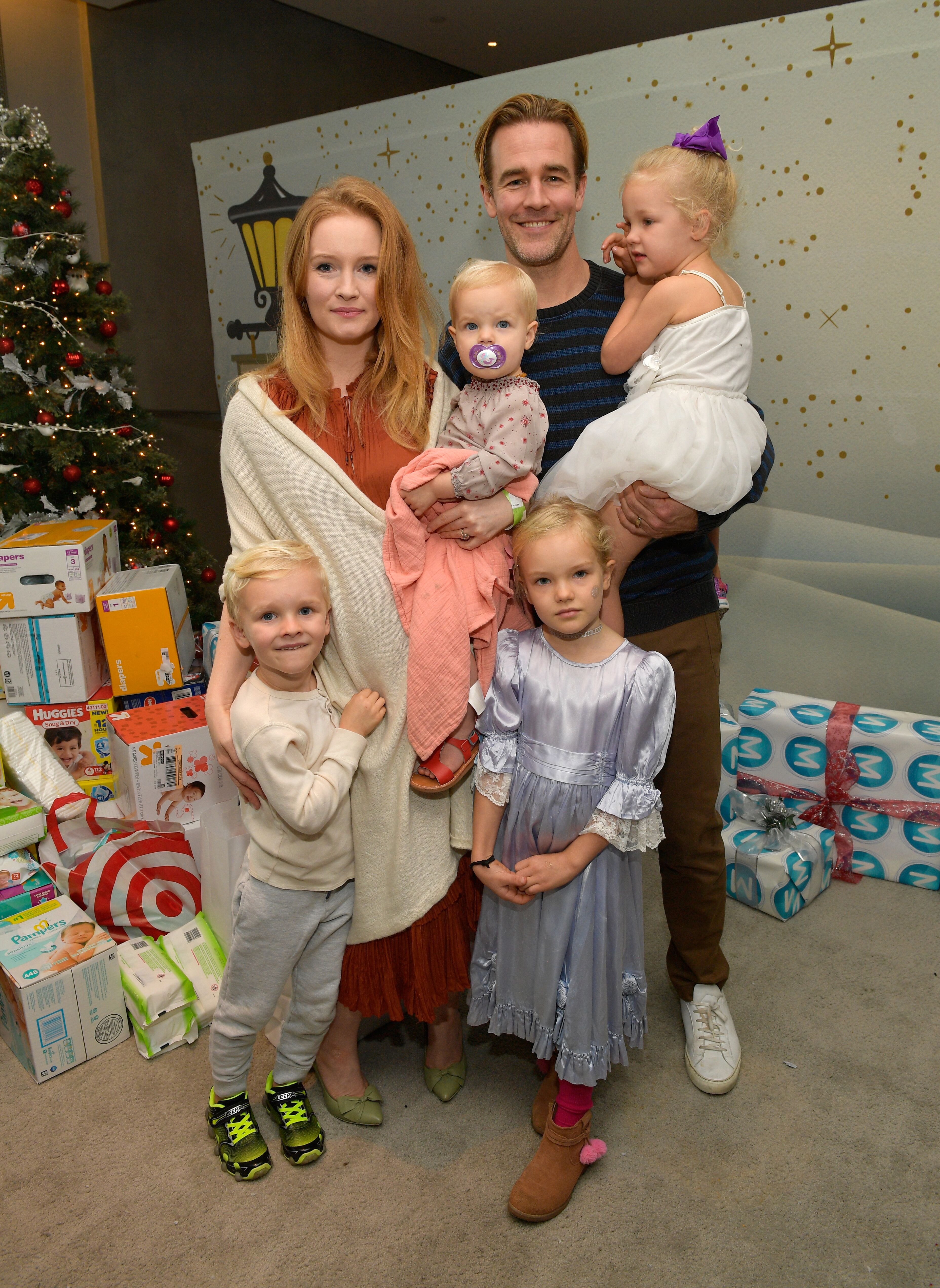 Kimberly Brook James Van Der Beek (R), and family at the 7th Annual Santa's Secret Workshop benefiting LA Family Housing at Andaz. | Source: Getty Images
ANNABEL VAN DER BEEK
On January 25, 2014, Van Der Beek and Brook welcomed another daughter, Annabel Leah, who recently started attending school.
The proud parents announced the pregnancy in August, after initially wanting to keep it a secret. Van Der Beek said after knowing of the pregnancy:
"There are moments where we will be dealing with the two, it will be a handful, and I'll think, Well, this is about to get even trickier."
EMILIA VAN DER BEEK
Emilia Van Der Beek, the fourth addition to the family, was born on March 23, 2017. The father-of-five proudly posted a photo with his child with the caption:
"Lifetime supply of joy in a 33.5 pound bag."
GWENDOLYN VAN DER BEEK
The youngest of the Van Der Beek siblings is baby Gwendolyn, who was born on July 15, 2018, at the family's home.
Although the happy family already has a lot of children, they are still positive about another addition coming anytime soon.
Please fill in your e-mail so we can share with you our top stories!