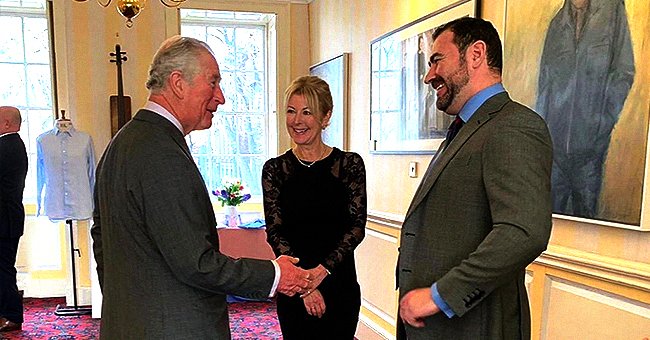 Instagram/clarencehouse
Prince Charles Joked That Keeping Fit Is Difficult
Prince Charles paid a visit to his longtime shirt maker in Gloucester, and the 71-year-old royal couldn't help but crack a joke when it came to his measurements.
For his solo visit, the Queen's eldest son went to Emma Willis' workshop for a tour where he also met with injured service personnel who received sponsorships from Style for Soldiers, the company's charity.
PRINCE CHARLES CRACKS A JOKE
The workshop has supplied Prince Charles with shirts for many years, and when they gifted him with a brand new garment, a quip about his "struggle" to maintain the same size soon followed, as Prince Charles reportedly joked:
"Very kind of you — you've got my measurements. I struggle to keep them the same, a never-ending battle."
Apart from meeting with the sponsored service personnel, Prince Charles toured through the factory's floor and cutting room, and thanked them for the "wonderful things" they do besides making "fantastic" garments.
FOR THE LOVE OF CHARITY
Since 2008, Emma Willis made bespoke shirts for injured service members, as she realized their need for proper fitting clothes to wear for formal occasions and job interviews. In recognition for all the workshop does, Prince Charles added:
"But everything you do for our armed forces and all those who had the horror of being wounded, it is a wonderful thing you do."
Emma measured Prince Charles at Clarence House for the first time six years ago. She's been making shirts for him since then, as he reportedly "loves" soft fabrics, and one of their specialties is working with "very fine Swiss cotton."
IN SUPPORT OF ECO-CONSCIOUS DESIGNS
Fashionably conscious about sustainable innovation, Prince Charles also appreciates eco-conscious designs. Therefore, the 71-year-old royal decided upon another collaboration with Vin + Omi, a British fashion brand.
Their double appearance in Leicestershire shook things up.
Last year, the award-winning designers collected over 3000 nettle plants for their Spring/Summer 2020 collection from his Highgrove estate in Gloucestershire.
This year, Prince Charles donated wood chippings, horsehair clippings, and various plants, including nettles, willow, ash, and hydrangeas for their show during London Fashion Week.
PRINCE CHARLES KEEPS THE QUIPS COMING
Prince Charles' lighthearted quip at Emma Willis' workshop came shortly after another funny exchange between him and his son Prince William.
Earlier this month, father-and-son, along with their other halves, Kate Middleton and Camilla Parker Bowles, visited a rehabilitation center in Leicestershire.
While only one or two members of the royal family usually attend their engagements, their double appearance in Leicestershire shook things up.
Prince William reportedly joked that all four of them together is a "nightmare," but with Prince Charles not far behind, he humorously agreed that there are "too many" of them.
CALM AFTER THE STORM
Prince Harry and Meghan Markle's exit from their royal duties reportedly didn't sit well with Prince Charles.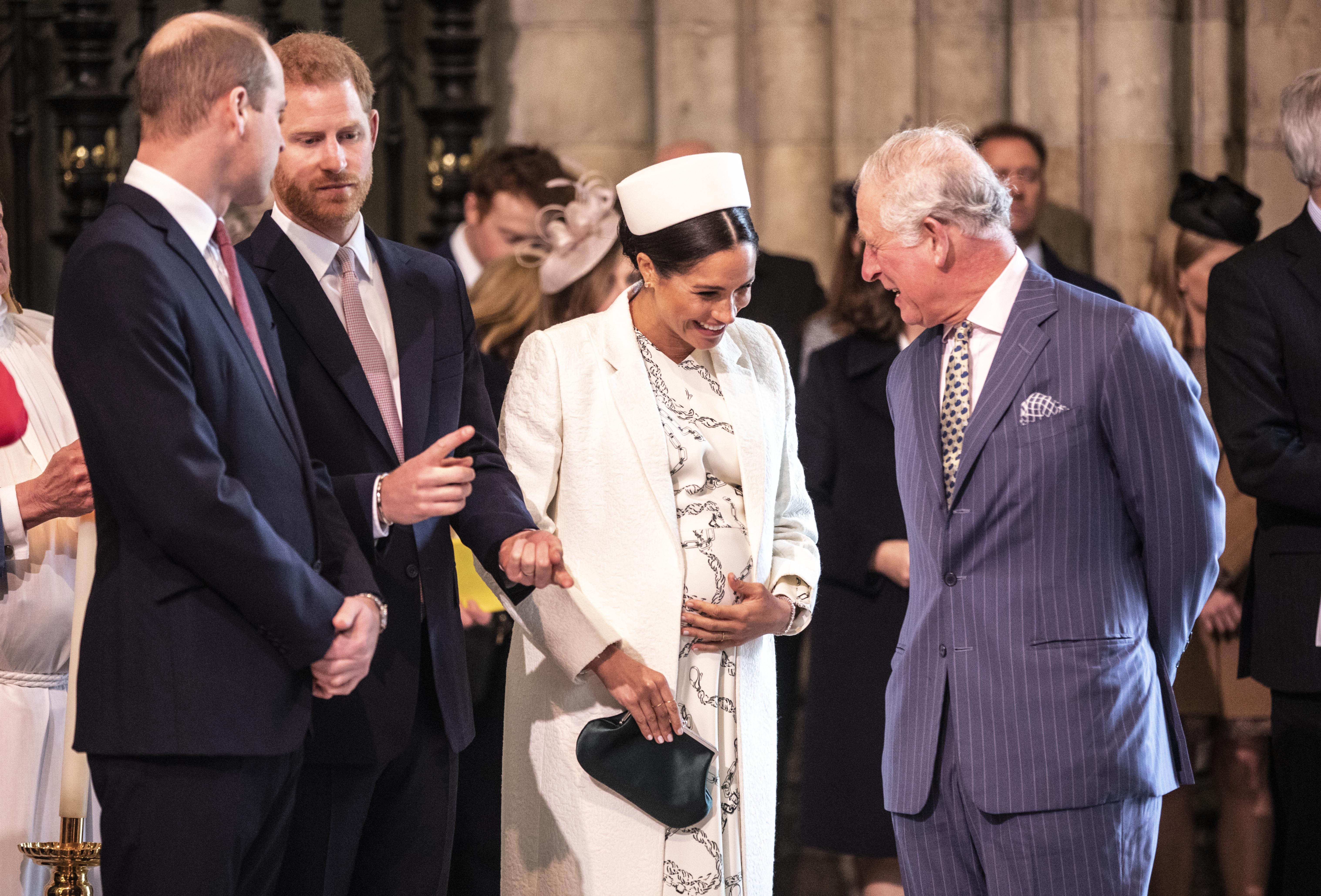 Meghan Markle talks with Prince Charles at the Westminster Abbey Commonwealth day service on March 11, 2019, in London, England. | Source: Getty Images.
When the young royal couple announced the news in January, Prince Charles was apparently "livid," as he always saw himself working with both his sons Princes William and Harry.
While Prince Charles reportedly blamed Meghan for the royal exit, he and Queen Elizabeth II will support their decision nonetheless.
Please fill in your e-mail so we can share with you our top stories!