Us Weekly: Prince Charles Is Livid with Harry and Blames Meghan for Their Decision to Step Back as Senior Royals
Prince Charles is reportedly "Livid" with Prince Harry and Meghan Markle's decision to step back from the Royal family, and he is placing the blame at his daughter-in-law's feet.
The world has not seen the end of the storm that Prince Harry and Meghan Markle started with their January 8th announcement. Their decision to step back did not sit well with the Royal family and according to US Weekly, Prince Charles, Harry's father, is "Livid" at their decision.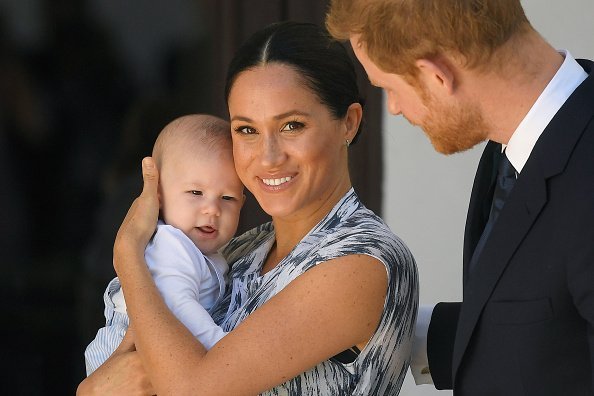 The next-in-line to the English throne is placing the blame at the feet of his daughter-in-law. The news outlet noted that the Duke of Cornwall's anger might influence whether or not he continues to pay his son and his wife their Royal stipend. The couple had 95 percent of their income from the Duke.
While that decision remains pending, it would ultimately not affect Prince Harry and Markle, who already stated that they want financial independence. They made this known in the statement they released on Instagram.
In it, the couple made it clear that part of stepping back, is gaining financial independence. The parents-of-one believe they are ready to make their income and a life for themselves without the support of the Crown.
The Queen supports her grandson, and still considers him and Markle essential members of her family
People reported recently that Prince Charles always envisioned working with his Princes Harry and William. Since that is no longer quite possible, the Prince of Wales is trying to adjust, and as the news outlet noted:
"While there's anger at the moment, [if] Harry and Meghan are prepared to enter into the spirit of this arrangement… the Queen and Charles will support them."
The arrangement referred to is the decision reached after the 90 minutes Summit the Queen had with the Prince of Wales, Harry and William. It held at Sandringham.  The Royals agreed that the Duke of Sussex and his wife would shuffle between Canada and England during the year. It is called the "Period of transition."
The Queen supports her grandson, and still considers him and Markle as essential members of her family. A source close to the monarch previously said she was upset with the couple, but things have changed since then. The transitioning won't be easy. It would take time and patience on the part of those involved, and hopefully, Prince Charles' anger would ease with time.