Al Roker from 'Today' Locks His Teenage Son's Phone Away at Night
Gone are the nights we sleep tight in the advent of social media. So, Al Roker of "Today" locks his teenage son's phone away at night.
The "Today" anchor revealed that he locks away his son's phone in a small safe every night. The parenting experts said that Roker is just protecting his child's mental health.
"Just overnight," Roker said. His statement came after a new study that linked excessive use of smartphones leads to mental distress and suicide risk among teenagers.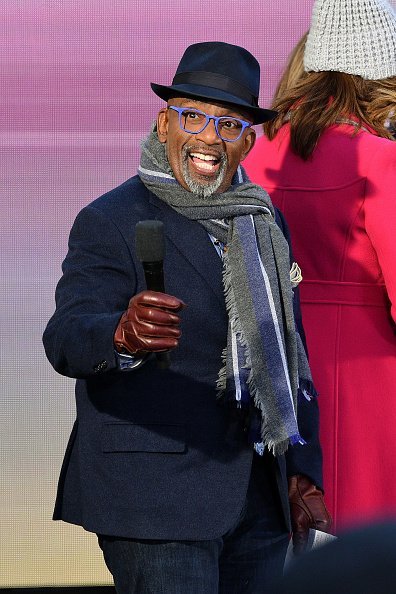 SPECIAL NEEDS
Roker wrote about his parenting journey with his 16-year-old son, Nicki. He has three children, and his youngest has special needs, who grew up with developmental delays.
He added that Nicki may be within the autism spectrum and has obsessive-compulsive tendencies. Roker admitted to becoming a frustrated parent but was reminded that he doesn't just love his son, but he likes and admires him as well, as reported by Today.
Roker believed that his wife, Deborah, played a crucial role in strengthening Nicki. His wife's position outlook has helped his son in overcoming challenges in his life.
BE A BETTER PERSON
For this year, Roker vowed to be a more patient father. He realized Nicki's determination in navigating through life's challenges.
The 65-year-old anchor said that there was a time he fell short to Nicki. This happened every time Roker felt tired towards the end of the week.
Nicki has become involved with St. James Episcopal Church in Manhattan as a principal cross-bearer of the worship team.
GOAL-ORIENTED SON
Parents, in similar situations, would have the same feeling. "I look at him and all that he does and I want to be a better person," Roker said.
Roker appreciated Nicki's head-on challenges. He added that his son is very goal-oriented and a great child.
Roker is one proud parent. Nicki has become involved with St. James Episcopal Church in Manhattan as a principal cross-bearer of the worship team.
Aside from that, he signed up Nicki for a Taekwondo class even if he was hesitant. It turns out that the repetitive drills were fit for Nicki, who totally enjoyed the sport.
Aside from being patient with his son, Roker recently slimmed down and lost weight. His patience for following a keto diet led him to shed 40 pounds.
Roker, who set the Guinness World Record by reporting for 34 hours in November 2014, has been extremely vocal about the diet and even has evidence to back up his wellbeing.