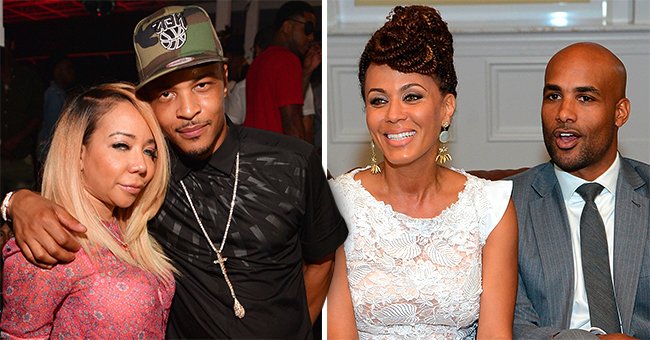 Getty Images
TI & Tiny Harris Ask Boris Kodjoe & Nicole Ari Parker How They Manage to Keep Their Marital Issues out of the Public Eye

TI and Tiny Harris sought marriage advice from older couple Boris Kodjoe and Nicole Ari Parker. But in the process, it made them appear like the bad couple.
Two couples sat down to discuss how they managed to keep their marriages intact in spite of the drama that comes with it.
TI and Tiny Harris, as hosts of the rapper's podcast, "ExpediTIously," learned some valuable tips from their guests, Boris Kodjoe and Nicole Ari Parker about how to keep their marital "dirt" within the confines of their home.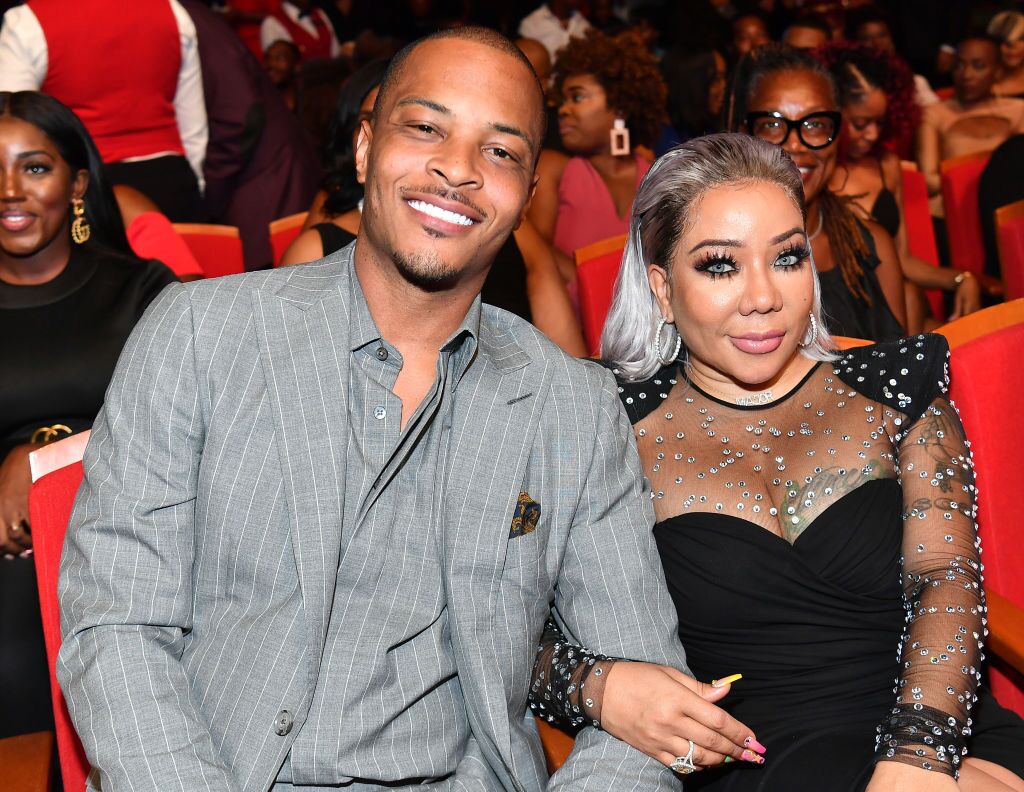 T.I. and wife Tiny Harris at the 2019 Black Music Honors. | Photo: Getty Images
TWO MARRIAGES, DIFFERENT PATHS
It's common knowledge that TI and Tiny had their share of ups and downs due to bouts of infidelity, brushes with the law, and even a momentary dip into divorce. But the couple's marriage which turns 10 this year managed to pull through and come out even stronger.
On the other hand, Boris and Nicole's marriage of close to 15 years appears quieter and with not much controversy spilled to the public. TI commended the couple for making it "look so easy" and inquired about what their secret was.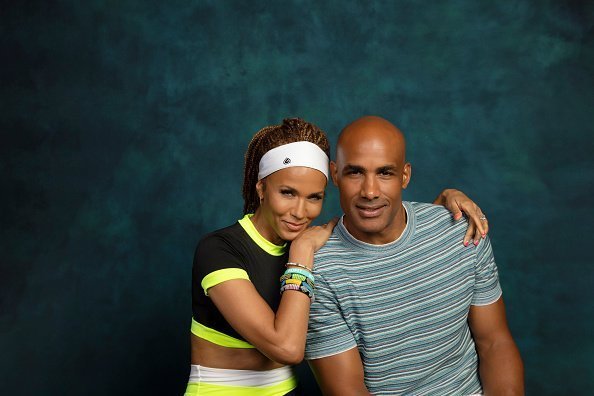 A portrait of Boris Kodjoe and Nicole Ari Parker for Essence taken in July 2019 | Photo: Getty Images
ON BEING HUMAN AND STICKING IT OUT
According to Boris, it's all about making the right choices and sticking to solid values and principles. But he also said it's about giving your partner "the space to mess up" and be human.
"You have to be willing to give your partner a chance to [expletive] up royally and not run for the hills. But to stick it out, grow through the process, with your partner as well as individually."
On that note, TI acknowledged how much Tiny has grown considering the many times he tested their marriage and she stuck by him. Boris joked, "She gave a loooot of space."
He may not have said "Ouch" but TI joked by telling Boris his marriage is making him and Tiny's look bad with his comments.
DEALING WITH MARITAL "DIRT"
TI and Tiny are also aware that compared to their marriage, Boris and Nicole's stay private. Asked how they keep their "dirt" away from the public, Boris replied,
"I don't think there's a lot of major dirt but we also respect each other enough that I would never want to embarrass myself or her or the kids or anybody."
THE BAD GUY
He may not have said "Ouch" but TI joked by telling Boris his marriage is making him and Tiny's look bad with his comments. The "Station 19" star responded by saying he was only expressing his truth.
Even fans who listened to the podcast couldn't help but drag TI for appearing to align himself with Borris. A tweet read,
"TI really sees him and Boris Kodjoe as equals...nah...Boris is FINE FINE and tall too...TI should've stayed quiet."
NICOLE'S ADVICE TO MARRIED COUPLES
Boris and Nicole met on the set of Showtime's "Soul Food" 20 years ago. Nicole marked the milestone recently through a tributary Instagram post celebrating the years they've stood by together. They now share two children.
Speaking to Black Doctor in the past, Nicole opened up about the secrets to their lasting union. One is by committing to stay together even through rough patches. She said they always vow to stick it out through difficulties because of the joy that awaits them on the other side.
Her other advice is to keep the flame burning by treating your husband like your boyfriend. This is to avoid getting into a rut. Her powerful message to women - "The minute you find your husband, make him your boyfriend."
Amen to that.
Please fill in your e-mail so we can share with you our top stories!