TI & Wife Tiny Harris Cuddle up to Each Other as They Go on a Date in Sweet Photos
T.I. and Tameka Harris have been together for 19 years and still cuddle on dates.
R&B singer Tameka "Tiny" Harris and rapper husband T.I. Harris cuddled up like newly-weds on a date night after persistent rumors that the couple was on the verge of divorce.
Tiny shared a series of snaps of the couple looking cozy and very in love in the Hollywood hills.
Tiny had hired a private investigator to follow T.I. and confirm that he was having an affair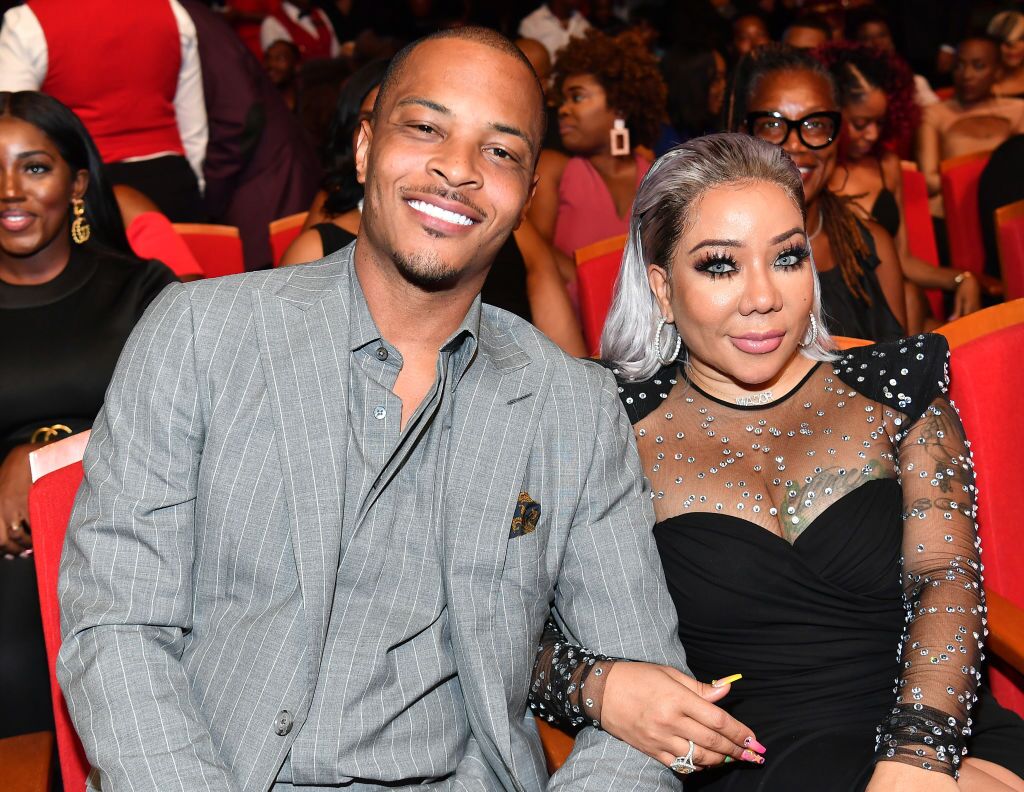 LOVE IN HOLLYWOOD
T.I. and Tiny know how hard it is to keep a celebrity marriage strong under the relentless pressures of public scrutiny.
The couple have been through marital difficulties, but have overcome them and now are closer than ever.
TINY HARRIS SHARES PDA SNAP
Tiny shared a series of photos taken in Los Angeles which shows the couple lovingly cuddling in what is obviously a day out together. Both are dressed casually, and Tiny is fresh-faced and makeup-free.
T.I. HARRIS TELLS ALL TO TAMRON HALL
T.I. opened up about his marriage on the 'Tamron Hall Show' in October 2019, and told Tamron that throughout all their troubles - read: his infidelities - they had never been apart.
STILL IN LOVE AFTER 19 YEARS
T.I. confessed that he is still in love with Tiny and that their marriage is now stronger than ever, despite their close call in 2016.
At that time, Tiny had hired a private investigator to follow T.I. and confirm that he was having an affair - he was, with one of her friends, Bernice Burgos.
Since then, T.I. has been a devoted husband, who frequently lavishes his wife with surprise gifts and romantic getaways.
TINY HARRIS "LIVING THE SINGLE LIFE"
T.I. Harris claims that he and Tiny were never separated, but the Xscape singer has spoken openly about her "single life" during the time she was considering divorce in 2016.
She revealed on T.I.'s  ExpediTIously podcast in October 2019 that she had been living the life of a single woman, but had not had a relationship with any other man. She said:
"No, I didn't have male company. But I didn't miss it, either…I didn't miss it. I was getting money…I was running my (expletive). I was goddamn kicking it. I was going where I wanted to go. You know what I'm saying? I was having fun times."
Tiny had discovered that T.I. had been unfaithful while she was pregnant with Heiress and went to far as to file for a divorce, before reconciling with her husband of 19 years.