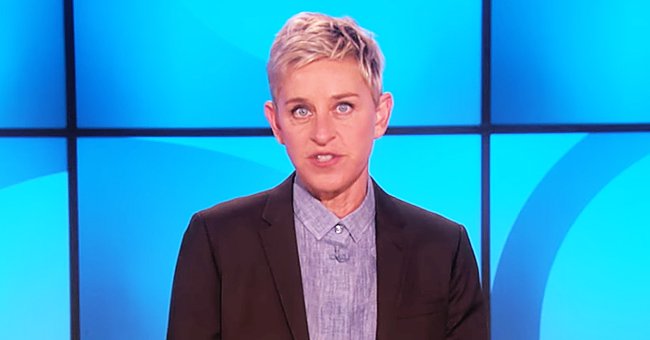 YouTube/TheEllenShow
Ellen DeGeneres Weighs in after Video of Reclined Seat Fight between Airline Passengers Went Viral

Talk show host Ellen DeGeneres offered her opinion after a recent video taken by an airplane passenger went viral. In the video, the woman recorded a man who started a "boxing match" with the back of her seat.
On Wednesday's episode of Ellen DeGeneres' talk show, the 62-year-old host shared Wendi Williams' story with her viewers.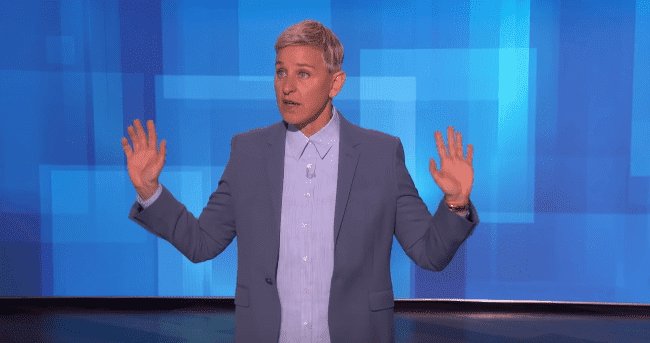 Ellen DeGeneres shares her view on the incident between two passengers onboard an American Airline flight on February 19,2020. | Source: YouTube/TheEllenShow
The woman from Virginia Beach had been onboard an American Airlines flight in January from New Orleans to Charlotte when the man behind her started "punching" the back of her seat.
HOW IT HAPPENED
Ellen played the footage to her viewers for context, and then explained how the situation unfolded.
With his seat in the last row, the man could not recline. When Wendi reclined her seat the first time, she obliged when he asked her to sit upright when his meal arrived.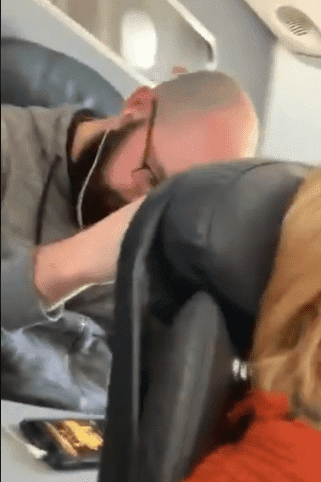 The man sitting behind Wendi Williams shaking her seat while he watches a video on his cellphone during a flight. | Source: Twitter/steelersfanOG
However, the problem arose when Wendi put her seat back a second time, upon which he started "boxing" her seat.
WHO SIDED WITH WHOM
The longtime talk show host polled her audience to hear what they thought, and they sided with Wendi. Flabbergasted at the situation, Ellen said:
"The video started a great debate over who's right in the situation: The man or the woman. I can't even believe there's a debate on this."
While Ellen found the situation mind-boggling, she didn't believe that the man's action was justifiable. Also on Wendi's side of the fence, the 62-year-old jokingly added:
"To me, the only, only time it's ever okay to punch someone's seat is if the seat punches you first."
Ellen backed up her point of view by saying that Wendi had every right to recline her seat because they are made with the ability. But she could see from the man's perspective that it must have been uncomfortable.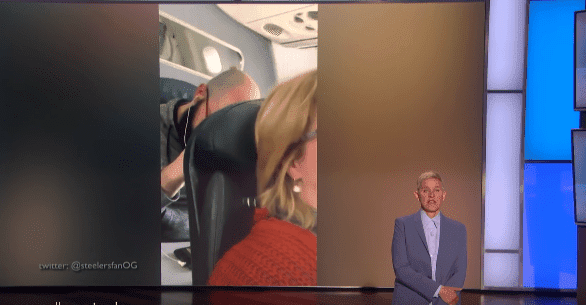 Ellen DeGeneres shows her viewers the video clip of the "punching man" on the American Airlines flight on February 19, 2020. | Source: YouTube/TheEllenShow
Adding her touch of kindness after noting that an adult should "act like an adult," Ellen gave her modified version of the phrase, "Be kind to one another." Instead, she made it "recline to one another."
WENDI WANTS TO SUE
On Friday, Wendi told TMZ that she wants to know who the man is so she can "press charges." Saying that he "assaulted" her, Wendi also disagreed with the way the flight attendant handled the situation.
According to Wendi, the flight attendant wanted her to delete the video and threatened to remove her from the plane if she didn't agree.
Additionally, Wendi also reportedly received a "Passenger Disturbance Notice," which warned her of looming federal prosecution.
ETIQUETTE ELLEN STYLE
During an episode of Ellen's show in April 2016, she shared her dismay at the loss of "glamor" of airline travel. To explain what she meant, Ellen showed a variety of pictures taken of fellow passengers on flights being "gross" during a trip.
In her typical humor, Ellen commented on a woman who had her long hair draped over the back of her seat, while another depicted a man sleeping soundly, with his shirt off.
Feet missing their shoes was another frequent flyer. So Ellen asked people who use any public form of transport to consider their fellow travelers because shoeless feet are the "3rd least favorite thing" she would like to see on a plane.
Something Ellen DeGeneres liked very much, however, is the birthday present she received from her wife Portia De Rossi last month.
As a surprise, Portia organized Ellen a poker coaching session, and as the cherry on the cake, the person who gave her the session was none other than WPT's Vince Van Patten.
Please fill in your e-mail so we can share with you our top stories!