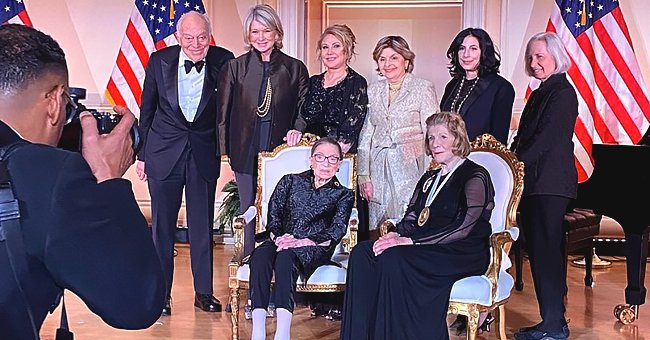 twitter.com/KateBennett_DC
Ruth Bader Ginsburg Garners Online Praise after Wearing Glittery Heels to Awards Ceremony
Ruth Bader Ginsburg turned up the glitter level on Friday for perhaps her first time. To some of the public, she was the best-dressed for the night at the awards ceremony.
Ruth Bader Ginsburg is not only still working hard at 86, but she's doing it in top fashion, too. The Supreme Court justice showed out at an event in Washington, D.C. looking quite the part.
During the awards ceremony, Ginsburg reportedly presented Agnes Gund with the inaugural Justice Ruth Bader Ginsburg Woman of Leadership Award. The photos are found below.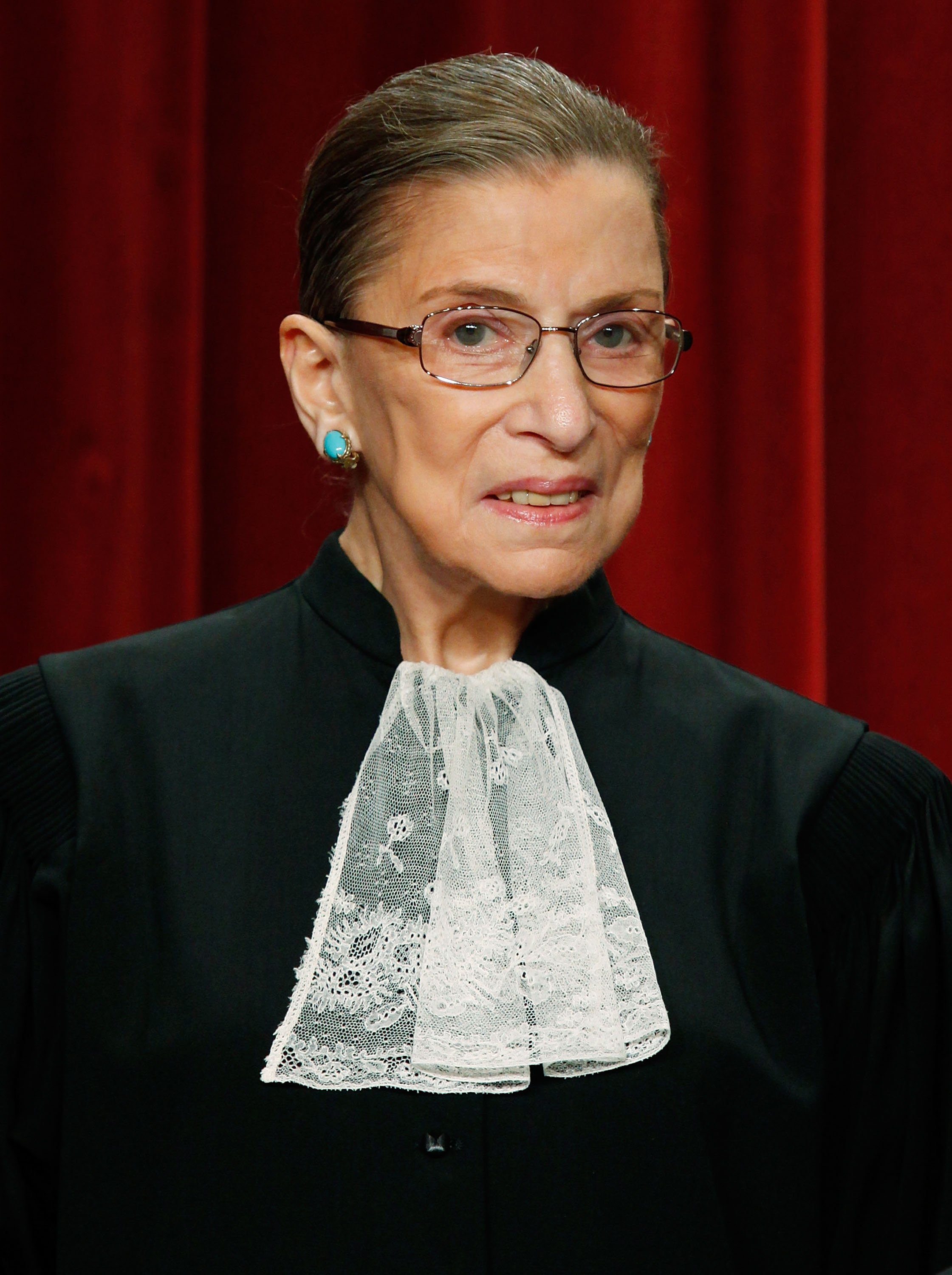 Associate Justice Ruth Bader Ginsburg poses inside the Supreme Court buliding in Washington, D.C. on September 29, 2009 | Photo: Getty Images
Ginsburg is all-woman
Gund, an art patron and philanthropist, may have received the prize, but it was Ginsburg who got showered with praise online thanks to the main focus of her attire.
Along with her chic black suit and black pants, Ginsburg also wore some glittery silver high heels. Fans shared or retweeted several photos of the sparkly piece as well as their thoughts on it.
Martha Stewart, an attendee at the event, garnered compliments underneath her post of Ginsburg. Gloria Alfred also attended the Valentine's Day occasion.
Notorious RBG
"All we need to know is the fabulousness of RBG's shoes!" wrote one fan, using the initials that other Ginsburg lovers picked up after being inspired by rapper Notorious BIG.
Someone else was inspired by Ginsburg herself, writing, "Yassss! Women rock!" in a tweet. Other terms that were thrown around included "fabulous" and "adorable."
The new Dorothy
Kate Bennett, a CNN White House correspondent, retweeted some pictures, including a close-up shot of the silver pumps, along with her message of approval.
Several people compared the heels to that of Dorothy from "The Wizard of Oz." One person hilariously wrote, "There's no place like Ruth," while others shared clips of Dorothy's red sparkly heels.
Ginsburg's museum exhibit
Ginsburg is, of course, better known for her political achievements rather than her sense of fashion. A museum exhibit opened recently celebrates her life and accomplishments over the years.
The Illinois Holocaust Museum set up an exhibit based on the memoir, "RBG: The Life and Times of Ruth Bader Ginsburg." It contains 16 audio stations and is aimed at all age groups.
Melania Trump rocks pink heels
There's another female political figure who knows how to stand out in her crowd. Back in April 2018, Melania Trump dazzled in a pair of glittery pink heels for a trip to Japan.
The First Lady paired the look with a simple white dress, making her shoes pop even more. According to Pop Sugar, the heels cost a whopping $800 almost. We haven't learned the details of Ginsburg's just yet.
Please fill in your e-mail so we can share with you our top stories!