Chris Brown's Baby Mama Ammika Harris Shares Throwback Photos of Her Pregnant Self Dressed in a Pink Dress
Ammika Harris takes time out to show her fans how beautiful she looked when she was pregnant with baby Aeko. And she surely looked stunning. 
Harris posted two pictures on her Instagram account. One showed her rocking a pink dress, with a high slit while the second is the black and white version of the image. She simply captioned the post "when creating an angel."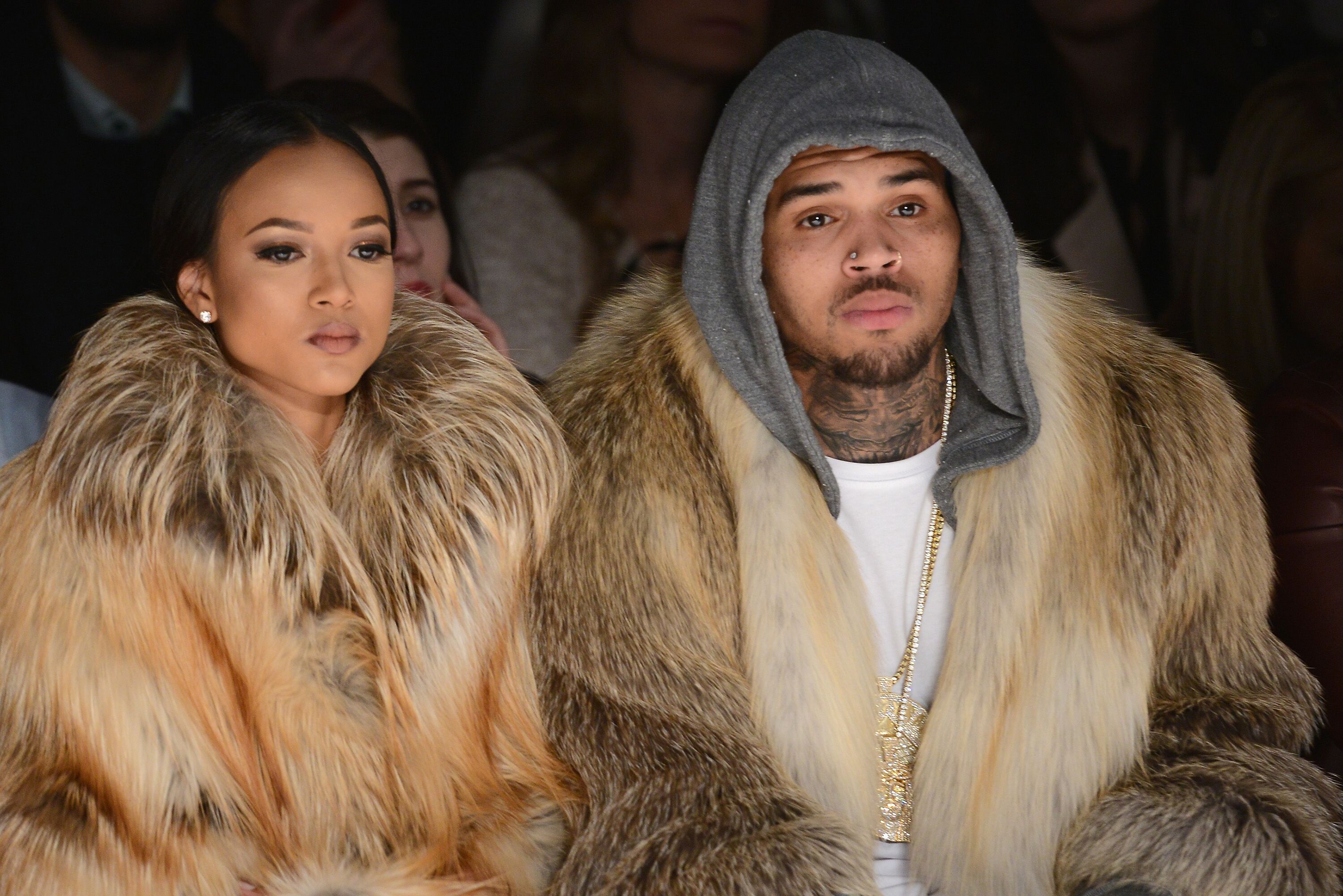 Baby Aeko was welcomed in November 2019 to parents Chris Brown and Ammika, and since then both parents have been 100 percent involved in raising their child, despite the distance between them.
Ammika is currently visiting her mother in Germany but is continuously communicating with Chris Brown. The new parents facetime, text, and send pictures all the time.
Although the relationship status of the couple is still quite unclear, Ammika has been spotted wearing a diamond ring.
They've both kept busy; the mother of one models, while Chris Brown just wrapped up his tour and may be working on something new.
The mother of one who has dedicated her Instagram account to posting adorable pictures of her son decided to steal the spotlight for a brief moment by posting cute pictures of herself during pregnancy. She told her fans that her friends had asked her to post this particular one, and that's why she did. She captioned the post,
"Just a citizen of the universe." 
The pictures left many of her followers in awe of her beauty. "Awww look at your baby bump," one fan wrote. "Pregnant belly is theeee best!!! Love you for sharing," another fan wrote.
Ammika has been very active on social media since the birth of Aeko; she recently posted a picture of her little man.
The picture shows Aeko, laying on his back, surrounded by his toys and stuffed animals, but what stood out was his cute little onesie. the long-sleeved piece had cartoon characters and hearts all over it.
Aeko is not camera shy as he looked directly into the camera for the picture; she captioned the post, "My best friend for life, my little man."
The doting mother is clearly obsessed with her baby boy. There's no denying, Ammika is head over heels in love with her son as she keeps posting adorable pictures of Aeko, even to the tiniest details.
She is overexcited to share, and her fans love every moment of it as they also can't get over the cuteness of mini Chris Brown.