Simone Biles Posts Photo of Mom Wearing Red Top as She Celebrates Her Birthday in Touching Post
In a heart-melting post, Olympic gold medalist Simone Biles honored her mom, expressing her gratitude for all she's done.
Nellie Biles was wearing a red sweater in the photo, that nicely complemented her light skin tone and was flanked by her daughter, Simone, who was looking laid back in an oversized hoodie and her hair tied up.
Simone thanked her mother for being a rock in her life and always making things happen. This will not be the first time that Simone would be open about her heartfelt gratitude towards her adopted parents.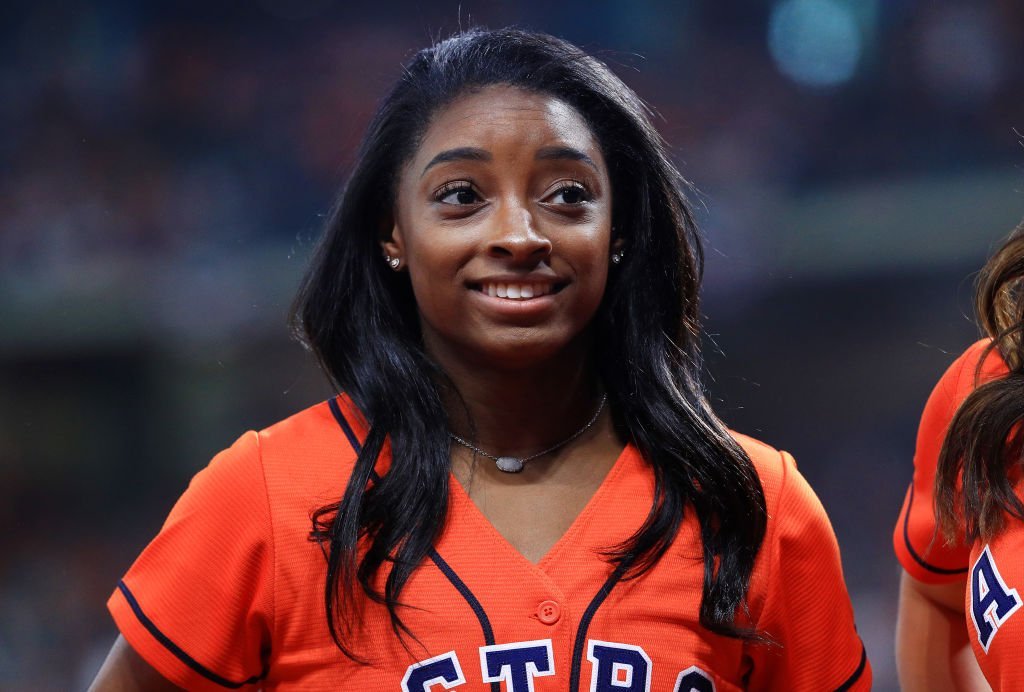 In an episode of Dancing With The Stars, Simone took a drive down memory lane, recalling how she got adopted in 2000, due to her biological mother's problem with drug addiction. Simone expressed that:
"Growing up, my biological mom was suffering from drug and alcohol abuse, and she was in and out of jail. I never had a mom to run to... I was placed in foster care."
She added futher that whenever she had visits with her grandpa, she gets so excited. That was the person she always wanted to see walk into the foster home.
Eventually, she was adopted by her maternal grandfather and his wife, Nellie Biles. She credits her adoptive parents for changing her life, teaching her how to treat people, and being a significant support system.
Shanon Biles, the biological mother of Simone, has come out to say she would love to develop the relationship she has with her daughter but is still very conscious of the restrictions. The mother of four had to leave all her children to family members after she could no longer cater to them.
Simone Biles is tired of competing against unreasonable standards.
Her father, Ron, stepped in, and according to her, she did not see her child for six years after signing the adoption papers.
He did not want her coming in and out of their lives while she was still using the substance. She has been sober since 2007 and continues to aspire for a better experience. 
Thankfully Simone gets all the love and support she could ever need, especially from her mom, Nellie Biles. Nellie is her number one fan, and showers her children with unconditional love.
The Olympic gold medalist is not dropping out of athletics, and she is done with competing against beauty standards. In a recent Instagram post, she bared her mind on the world setting standards on what and who is beautiful. She wrote that:
"I don't know why but others feel as though they can define your own beauty based on their standards, I've learned to put on a strong foot and let most of it slide."
The athlete who admits to being insecure in the past about her muscular arms, now says she flaunts are arms at any given chance.
Simone made use of the hashtag, "#NoCompetition" in a campaign post; the campaign is powered by the skincare company SK-II, and aimed at encouraging people to feel comfortable in their skin. Other athletes have joined Simone in the campaign.