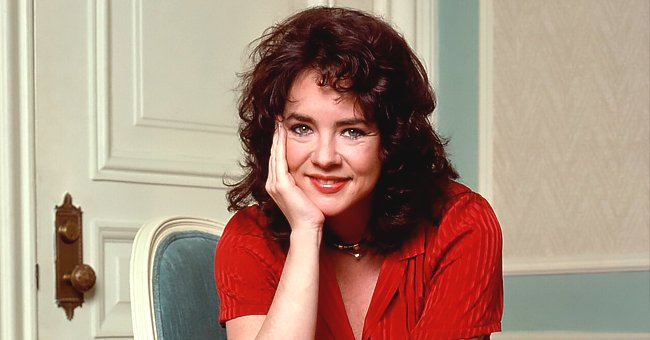 Getty Images
Stockard Channing's Life after She Starred in 'Grease' and Disappeared from the Public Eye
Stockard Channing was 33 years old when she starred as the teenage Rizzo, and everybody could remember her as the foul-mouthed, punky chick who would rather smoke cigarettes.
Stockard Channing, 94, is an award-winning actress known for her roles in TV series and movies. She was born Susan Williams Antonia Stockard on February 13, 1944, in New York City, to a Catholic family, with English and Irish ancestry.
Stockard is the daughter of Lester Napier Stockard, and Mary Alice (née English) Stockard, her father died when she was 16 and left her a considerable estate. She grew up in Brooklyn and attended the prolific Chapin School in NYC, then later attended the Madeira School, a Virginia boarding school for girls.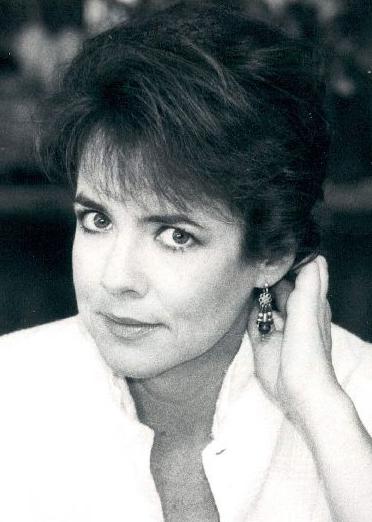 Stockard Channing I Image: Wikimedia Commons
EARLY YEARS
Stockard later attended the Madeira School, a Virginia boarding school for girls. She studied at Radcliffe College where she majored in both literature and history before graduating summa cum laude in 1965.
In 1964, at the age of 20, Stockard married the first of four husbands, Walter Channing Jr., a businessman whose last name she kept as part of her own stage moniker, after their divorce four years later.
BEGINNINGS
Stockard made her stage debut in a production of the experimental Theatre Company of Boston in 1966. She went on to play a number of offbeat roles with the Theatre Company of Boston. She migrated to New York in 1971, and she took her first Broadway bow as a chorus member in the musical version of "Two Gentlemen of Verona."
Two years later, she takes over the prime role in the L.A. National Company. Other theater roles during her theatre-time included "Adaptation/Next," "Arsenic and Old Lace," "Play Strindberg," and "No Hard Feelings."
GREASE
Stockard was 33 when she was handed the role of the 17-year-old high school teen Betty Rizzo in the film version of the hit musical "Grease" in 1978. Her performance earned her the People's Choice Awards for Favorite Motion Picture Supporting Actress. This popular film, secure her place as a top-ranking actress.
It's been several decades since Grease, and Grease 2 came out, but Stockard's career hasn't slowed down. Over the years she has split her time between Hollywood and the Broadway stage. She also won a handful of awards along the way.
AFTER GREASE: THEATRE
Unfortunately, both sitcoms failed to catch on and lasted in a few months. As a result, she decided to return to her first love -- the theater. She earned fine critics on Broadway with the musical "They're Playing Our Song," in 1980.
Then Stockard garnered rave reviews in a production of Peter Nichols' "A Day in the Death of Joe Egg" in 1982. She repeated her role on Broadway a few years later and catch the 1985 Tony Award for Best Actress in a Play.
MOVIES AGAIN
It's rare that actors portray the same role on the stage and the screen, but actors like Stockard can do it. The actress starred in the film adaptation and the preceding Broadway show of "Six Degrees of Separation." She was nominated for several prestigious awards, including an Oscar for her portrayed.
In 1996, Stockard starred "Moll Flanders," her character, Mrs. Allworthy, is the headmistress of a brothel. Mrs. Allworthy isn't exactly the world's greatest boss, but she's one of the most powerful women in the story, and Stockard does an amazing job of playing a woman who fans love to hate.
In "The First Wives Club," Stockard has a pivotal role, even if she was only in the movie for a few minutes. She played a bit part as Cynthia, the old college friend of the film's main stars. Without Cynthia, the three friends in the film wouldn't need to come together and get revenge on their own ex-husbands.
In 1998's "Practical Magic," the witchy classic known for its focus on the power of family, starred by Nicole Kidman and Sandra Bullock. Playing the sisters' aunts, Stockard and Dianne Wiest, are a pair of scene-stealers in their own right.
T.V. SUCCESS
One of Stockard's most well-known roles was her recurring guest spot as Dr. Abbey Bartlet, the president's wife, in "The West Wing," which portrayed from 1999 to 2006. Over it's seven-season, the series was nominated for over 250 awards, and won 120, according to IMDb.
Stockard's performance was responsible for several of those nominations, and she even won an Emmy for her performance in 2002. She almost didn't take the gig because she didn't have a huge role. However, she and Martin Sheen, who played President Bartlet, had such great chemistry and she was added into the show more regularly.
Stockard continues to shine in clever, worldly roles that combine a dark intelligence with an even darker cynical edge. She recently completed a picture aptly titled "Multiple Sarcasms" in 2010.
Stockard has been divorced four times, including one to writer/producer David Debin, and she has no children. The actress has been in a long-term relationship with cinematographer Daniel Gillham since 1988.
Please fill in your e-mail so we can share with you our top stories!