Tracee Ellis Ross from 'Black-ish' Shares Mom Diana Ross' Emotional Reaction to Hearing Her Sing Professionally
Tracey Ellis Ross squirmed in her seat as she shared a glimpse of her first venture into singing publicly to Oprah Winfrey. She also revealed her mother, Diana Ross's emotional reaction.
She is her mother's daughter but Tracee Ellis Ross was shy about her first attempt at singing publicly when she shared a glimpse of it from her new film to Oprah Winfrey. She was also emotional when she revealed her mother, Diana Ross's reaction to it.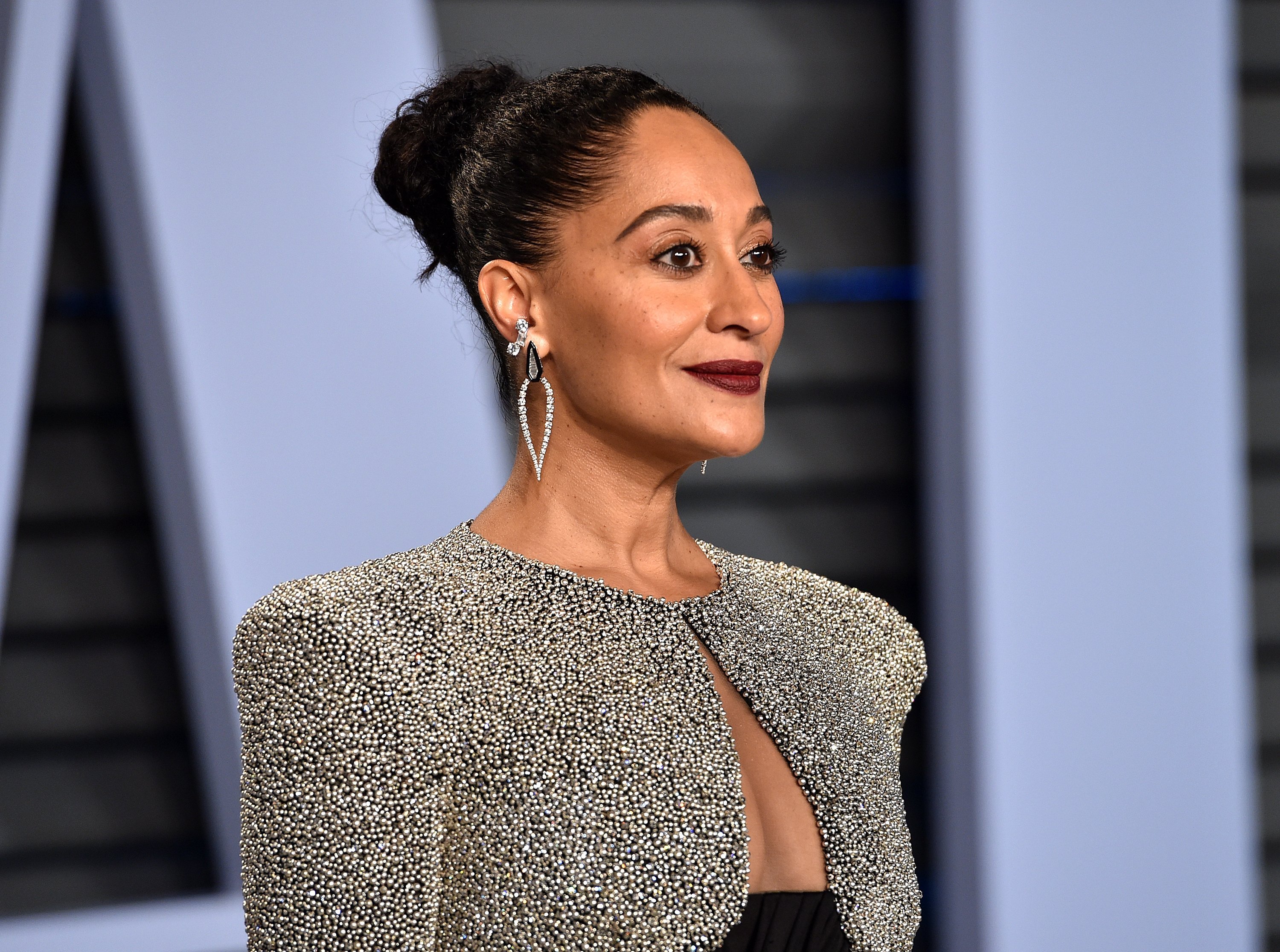 It's hard to believe that with the genes of her legendary mother, Tracee has never ventured into singing professionally, until now. The 47-year-old recently sat down with Oprah Winfrey for the latter's "2020 Vision" tour and opened up about her latest film where she portrays a musician.
The "Black-ish" actress, who admits to being "choice-fully single" credits her mother for who she is today.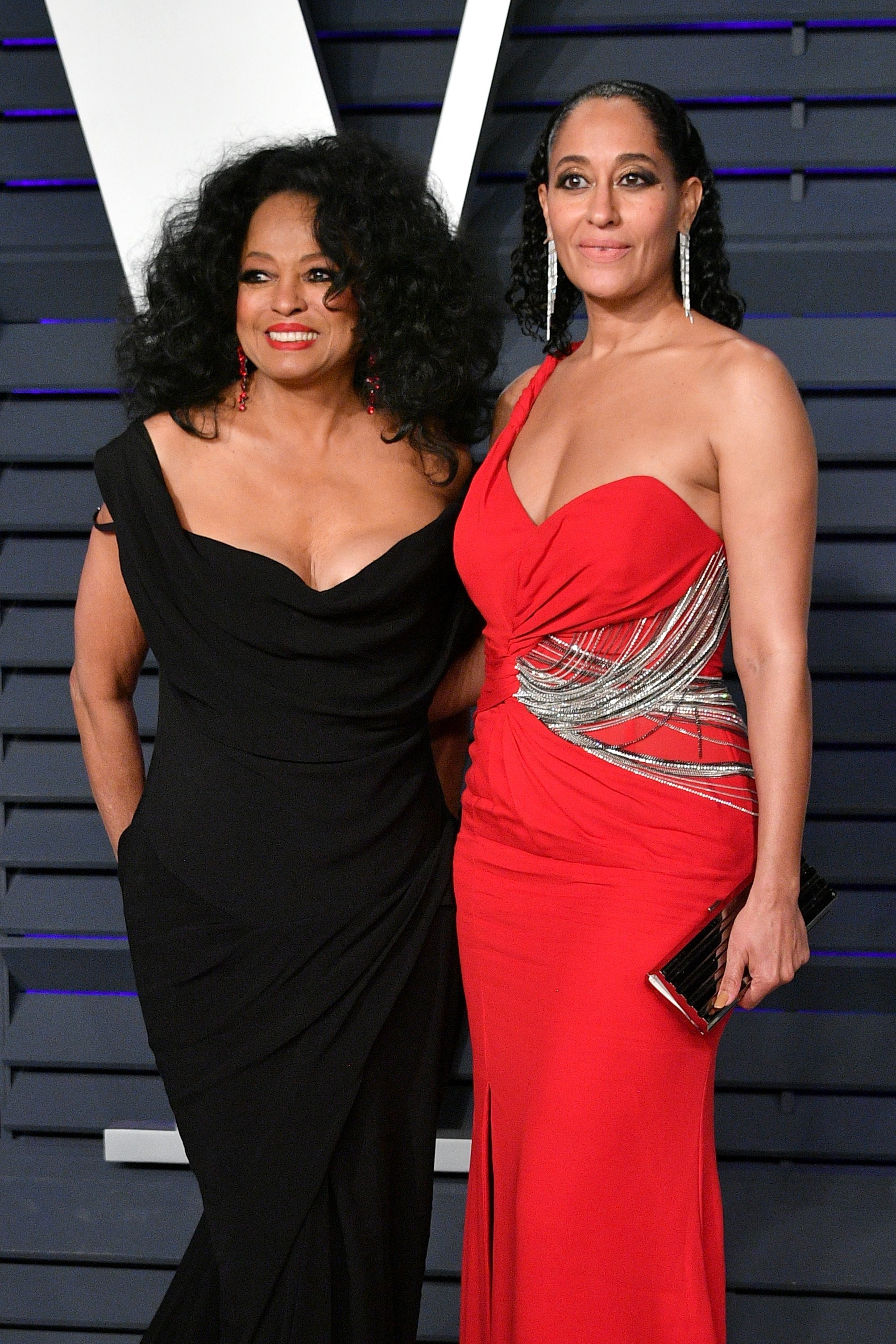 FULFILLING A CHILDHOOD DREAM
Tracee confessed she once dreamed of becoming a singer too like her mother but she managed to "tuck" that dream away for fear that she would be compared to her superstar mom.
"Every time there was a moment to sing publicly with other people, I would make it funny because that way people wouldn't listen with the 'Diana Ross' kid ear,'" she said.
But because she learned to come into her own, telling Oprah, "As I've gotten older, I've become more myself," Tracey finally gave in to her childhood dream. She accepted the offer to star in the film, "The High Note" where she showcases what we've been missing all these years.
HER ENCHANTING VOICE
During her interview, Tracee agreed to share a glimpse of her singing voice from the film. But she was squirming while curled up in her seat the whole time.
Her voice, though, didn't disappoint. It was beautiful, with traces of her mother's high pitch. It was enchanting and a reason to watch the film which will be released in the spring.
HER MOTHER'S REACTION
As for how her mother reacted, Tracee revealed that Diana became emotional. She recalled, "She pushed my arm and she turns to me and her face was covered in tears. And she said, 'Finally.'" Tracee cried too while recounting her mother's reaction.
The "Black-ish" actress, who admits to being "choice-fully single" credits her mother for who she is today. And though Diana is a big star, the Tracee doesn't feel the need to be her and sound like her anymore. Looking back, she says, "I feel like I grew up in her embrace, not in her shadow."
THE "EMBRACE" OF HER SPECTACULAR MOM
Tracee is one of Diana's five children and the daughter of Diana's ex-husband, Robert Ellis Silberstein. In September, Tracee spoke of what a great mother Diana is to all of her children. She told Essence, "The woman people know as Diana Ross is obviously spectacular, but that Diana Ross doesn't hold a candle to the mummy we know."
No doubt, Diana's influence is strong in Tracee.  But we see her carving her own path to greatness too. She may be her mother's daughter, but she is her own woman, and someone Diana is definitely proud of.