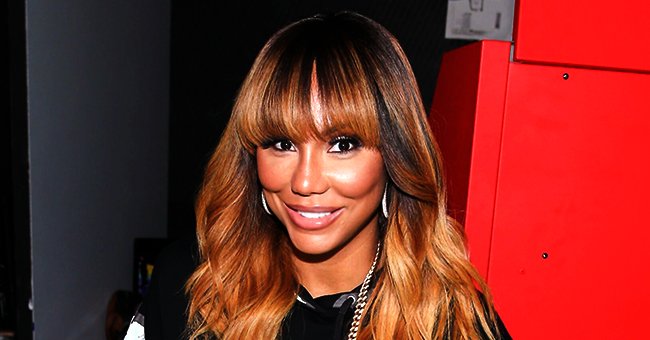 Getty Images
Tamar Braxton Deletes All Her Instagram Posts & Sends Vague Tweet about Letting Go

Tamar Braxton's fans are now wondering whether or not the singer is single, following her recent move of deleting all of her Instagram posts and tweeting about letting go.
Tamar Braxton seems to be undergoing a fresh start after she decided to delete all of her Instagram posts, leaving her 3.5 million followers with nothing to see on her page. While she kept her Instagram Story highlights in place, she deleted all of her past posts, which seem to hint that something is going on.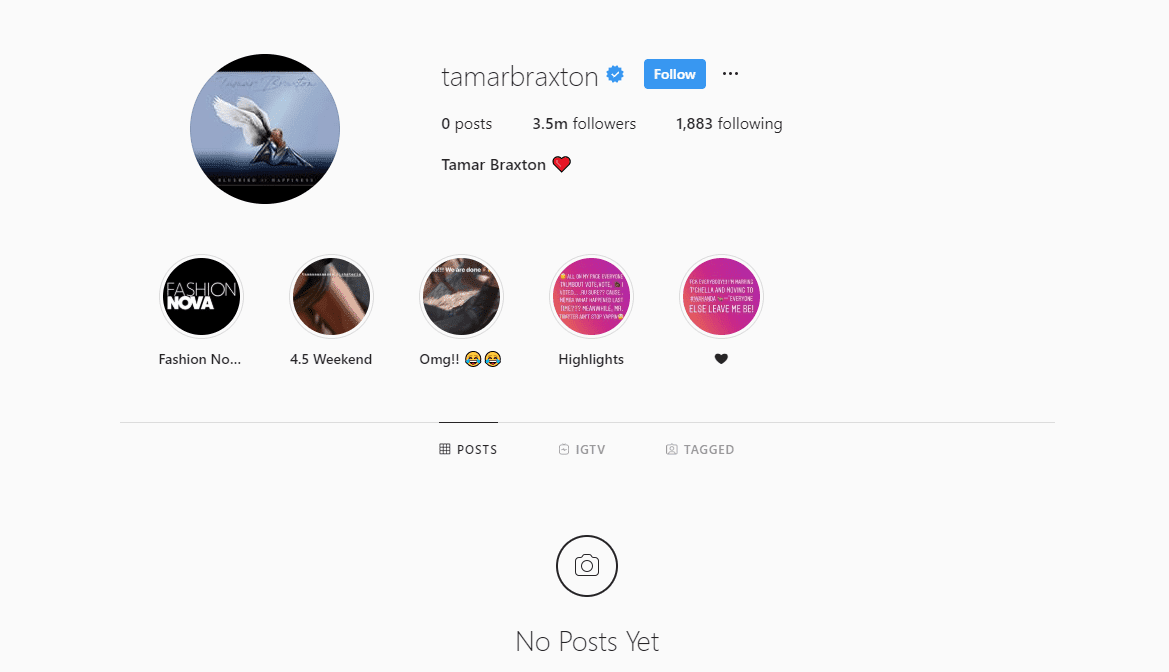 A screenshot of Tamar Braxton's Instagram page | Source: Instagram.com/TamarBraxton
TAMAR'S CRYPTIC MESSAGES
People are speculating that the action came after a fight with her boyfriend David Adefeso, as she accompanied the act with some cryptic messages about letting go on Twitter.
Braxton began dating Adefeso shortly after her split from ex-husband Vincent Herbert.
A SHOCKING TURN OF EVENTS
This news came as a shock to many, as Braxton has always been vocal about how her boyfriend treats her well. Likewise, Adefeso has also confessed his love for Tamar numerous times before, even introducing her to his entire family to welcome her.
While it seems Braxton is going through something, there is hope that it is actually about something other than her relationship, as just this Valentine's Day, David posted a heartfelt message about Tamar on Instagram.
"Through every storm that forms the tide gets stronger, and each wave creates another indescribable memory that lasts a lifetime. Words can't begin to describe how much I love you, my [Tamar Braxton], but our memories may help in showing how many ways you complete me."
THINGS HAVE BEEN GOING WELL
Braxton began dating Adefeso shortly after her split from ex-husband Vincent Herbert. While others may steer clear of exes, things have been going so well between Tamar and David that they would even hang out with Vincent on occasion.
Tamar and Vincent's divorce case is still on-going, but if things are indeed going strong between David and Tamar, it'll most likely be just a matter of time before she's married again.
For now, fans will have to wait for developments on this story, as it is unclear whether or not Tamar and David are actually still together following her Instagram cleanse.
Please fill in your e-mail so we can share with you our top stories!