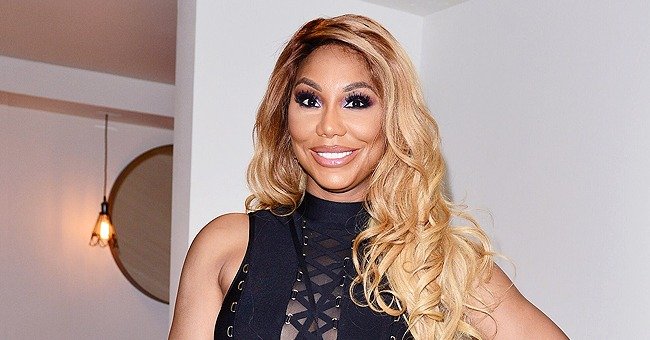 Getty Images
Tamar Braxton Shares New Photo of Ex-Husband Vince Herbert and Boyfriend David Adefeso Smiling Together

Tamar Braxton posted images of her ex-husband Vince Herbert, and her new boyfriend, David Adefeso, having a good time together.
Tamar Braxton is an excellent singer who knows her onions when it comes it singing with her melodious voice. The singer was once married to music producer Vincent Herbert.
After sharing several years of dating and finally exchanging vows some years later, the couple decided to end their love affair in 2017.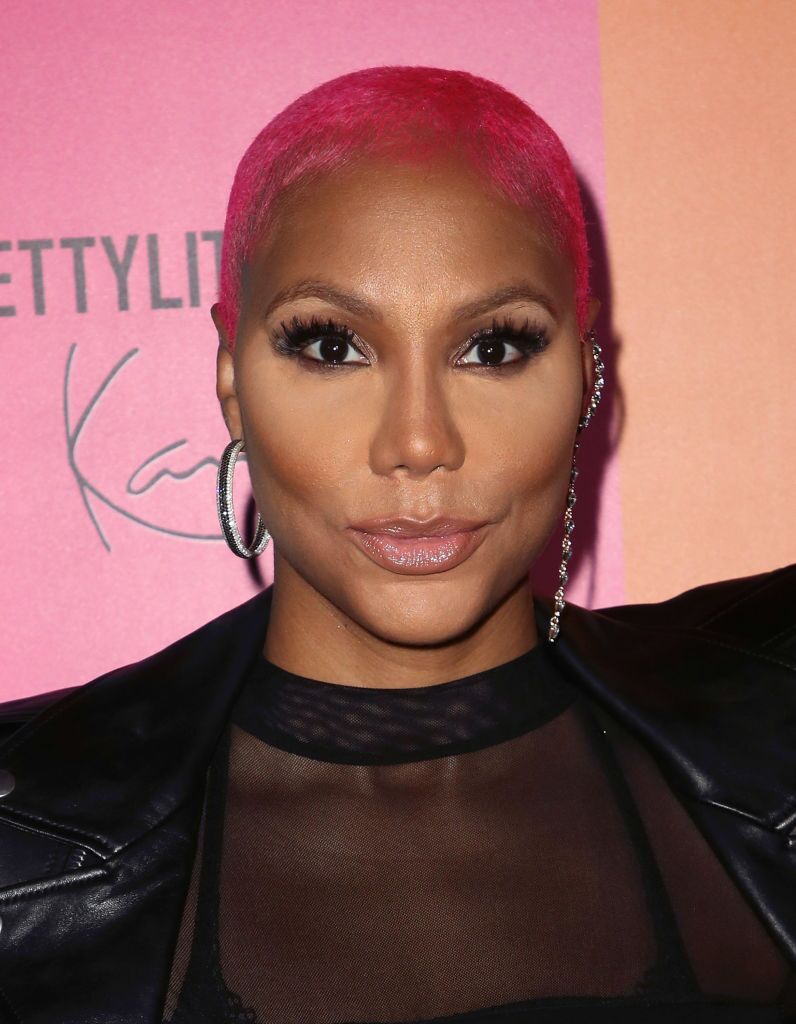 R&B singer and reality star Tamar Braxton at a PrettyLittleThing event/ Source: Getty Images
Recently, however, Tamar found another Prince charming, a business tycoon, David Adefeso, and she seems to be having a good time with her new man.
An update on her Instagram, which appears to have been taken down, showed that even her ex-husband, Vincent, approves of him, and Tamar is thrilled with this. It read:
"God is Good, and my life is full of love, joy and blessings.#2goodmen. (this might be Too positive for some of yall)."
The 42-year-old musician started a relationship with the business mogul, David Adefeso, a few months after she announced her separation from Vincent.
Before their marriage hit rock bottom, the couple was faced with several allegations that signified that they were going bankrupt even though they projected a luxury lifestyle.
Rumor has it that her status would soon change to "married."
At first, it was Tamar's stylist, then her hairdresser, and following closely another accusation from a nanny. Vincent had his fair share and got served a lawsuit by the Sony Music group. The content stated:
"Defendant Herbert instead has evaded enforcement through a series of shell transactions...and thrives upon a lavish lifestyle at the expense of his creditors, including Sony Music."
While the Sony Music affiliate is getting legal charges, his ex-wife is falling head over heels for her new man. The same can also be said of David, who revealed that his Nigerian family loves his beau.
The entrepreneur mentioned the prevalent daughter-in-law and mother-in-law saga related to the African setting but said that he would never subject his woman to such.
The court declared Tamar single last year even though her divorce case is still ongoing; rumor has it that her status would soon change to "married" again, maybe she's only awaiting the court's ruling.
Please fill in your e-mail so we can share with you our top stories!