Tamar Braxton's Boyfriend David Adefeso Says He Told His Family to Either Love and Accept His Woman or Risk Losing Him
David Adefeso made sure Tamar Braxton will never have any in-law problems.
Tamar Braxton celebrated her first Thanksgiving as a family with her boyfriend David Adefeso, her son Logan Herbert, and David's family - an important step.
As far as David is concerned, Tamar is the love of his life, and he told his family that if they didn't accept her, they would lose him...
David urged men to stand up for the women they love, and make them the #1 priority in their lives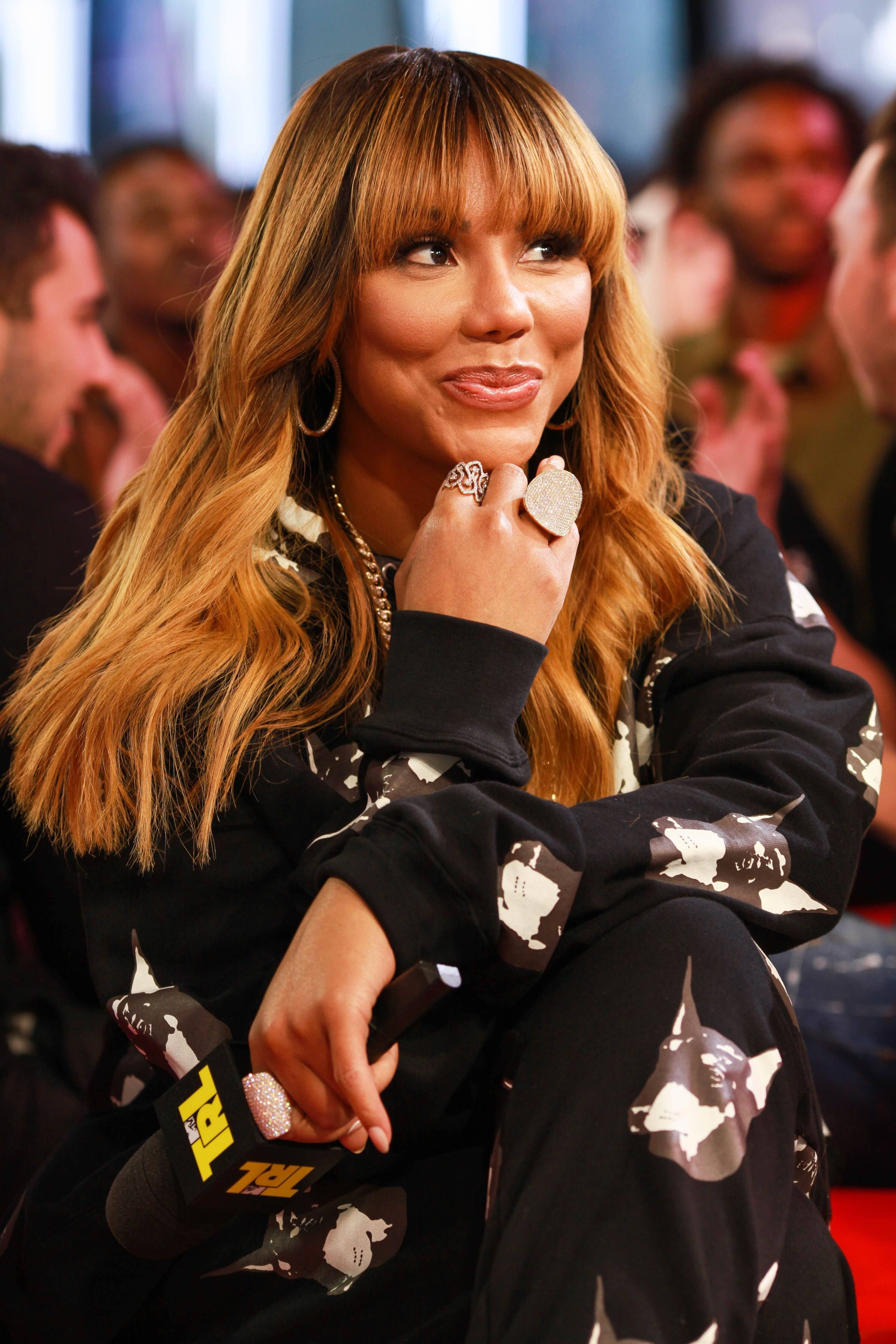 NO IN-LAW PROBLEMS FOR TAMAR BRAXTON
One issue Tamar will not be facing in her relationship with David is in-law problems of any kind.
Apparently David lay down the law with his family and revealed the reason in a lengthy post he shared on Instagram. He wrote:
" As with a lot of African American families, many African parents and families tend to get too overly involved in their children's relationships and married lives"
DAVID ADEFESO STICKS UP FOR HIS LOVE
David, 50, preempted any future problems by having a talk with his family - including his mom - and explaining that Tamar was the love of his life. He wrote:
"I informed my family early on that they didn't have a choice! They either love Tamar the way they love me and accept her the way I accept her….or they risk losing me completely."
ADEFESO FAMILY WELCOMES TAMAR BRAXTON
But David needn't have feared. When he took Tamar to Nigeria to his mother's birthday, the entire family fell in love with the R&B singer - including his mom and 3 sisters - and welcomed her with open arms.
DAVID ADFESO URGES MEN TO STAND UP FOR THEIR WOMEN
Tamar is one lucky girl. David's mother treats her like a 4th daughter and pampers Logan as if he were her 13th grandchild.
But Tamar's boo had a word to say to other men - especially Black men.
David urged men to stand up for the women they love, and make them the #1 priority in their lives - over their families, mothers and even themselves.
WOW! No wonder Tamar has just blossomed since David came into her life.
We did say Tamar was lucky...
TAMAR BRAXTON HINTS AT WEDDING PLANS
When Tamar Braxton and David Adefeso celebrated their first anniversary, the singer posted an adorable photo and a sweet message on Instagram.
Tamar reminisced about their first meeting at a birthday dinner and thanked David for the love and happiness he has brought into her life. Tamar stole a line from Beyoncé and wrote:
"So I guess now, If u like it then [you] should go and put a ring on it."
That's not a very subtle hint, and we think David got the message because right after that he took Tamar to Nigeria to meet his mother. Now, all he needs is the ring.