Youyube.com/Fandango All Access
Dwayne Johnson's Lesson from Complicated Relationship with His Dad Rocky

WWE icon, Dwayne Johnson admittedly shared a complicated relationship with his late father and former wrestler, Wayde "Rocky" Johnson.
It is no news that American actor and former WWE champion Dwayne "The Rock" Johnson came from a family of wrestlers, with his dad, Wayde Douglas Bowles, a renowned WWE legend. Despite their shared career paths, Dwayne's relationship with his father has always been a rocky one.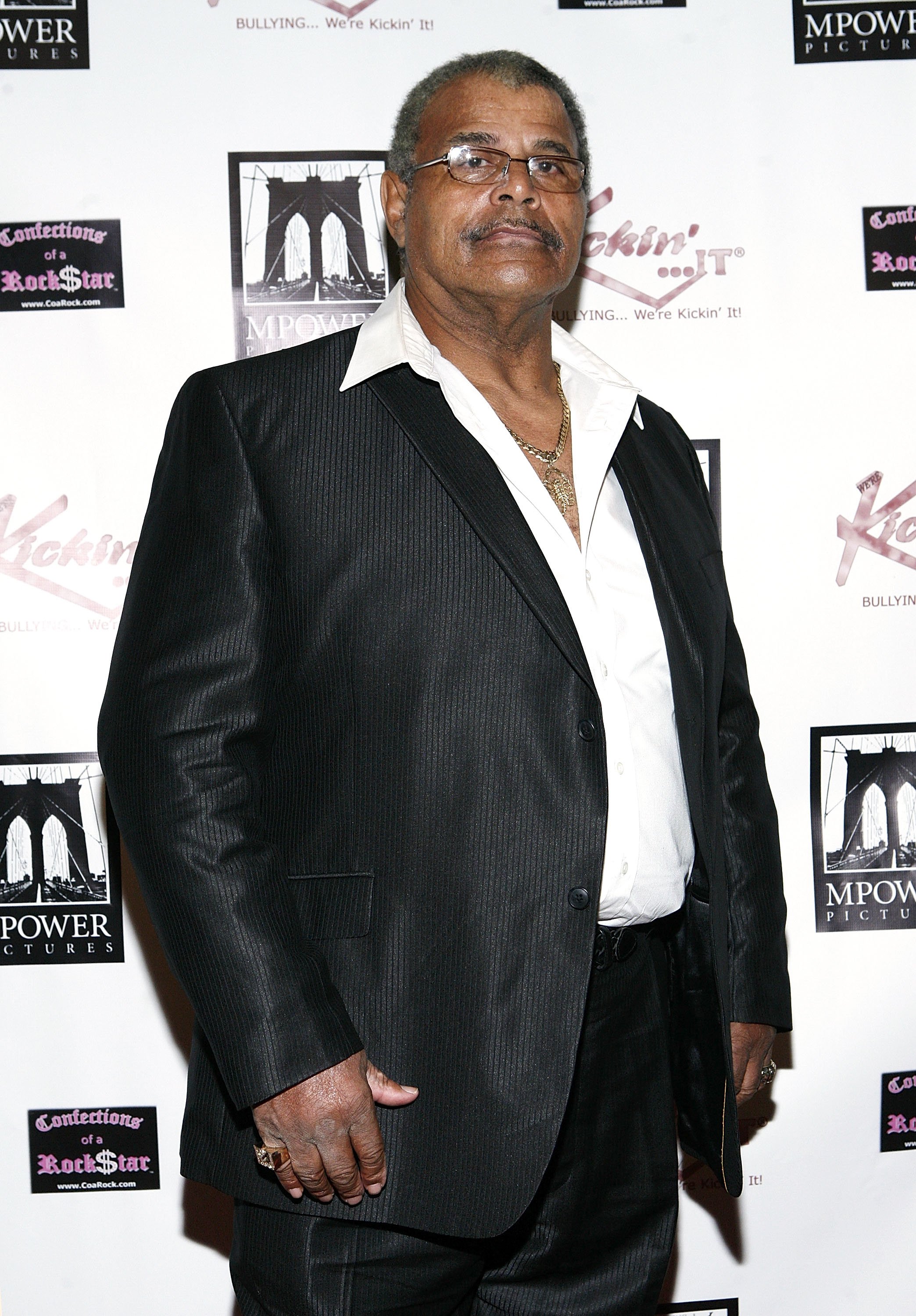 Rocky Johnson attends Unite in the Fight... to Knockout Bullying at the Hard Rock Cafe New York on October 20, 2011. | Photo: Getty Images
DWAYNE ON THE COMPLICATED RELATIONSHIP
In the wake of his Dwayne's dad's death on January 15, the 47-year-old WWE star spoke to Oprah Winfrey about his relationship with his career mentor during his years on earth.
The wrestler-turned-actor disclosed that his dad was not one to express his love to his kids with words, but rather, practiced "tough love" in his own little way.
The icon described his relationship with his dad as complicated, noting that the legendary wrestling champion was not an "I love you" guy.
However, the death of the legend has opened a new reality for the father of three, one in which their relationship has progressed to a less complicated phase. He explained:
"The day he died, that night I went to bed, I felt so grateful and moved. Because I realized, oh wow, I have a new relationship with you. Clean slate. No regrets. No pain. No complications. Just me and you."
DWAYNE'S LESSONS FROM THE COMPLICATED RELATIONSHIP
Rocky's death came as a shock to the family, but they have chosen to look past the grief and make the most of the sea of knowledge to be gained from the deceased's life and legacy.
The "Jumanji" star admitted that the icon's death had enabled him to learn a valuable lesson from their complicated relationship. He pointed out that his relationship with his dad taught him the importance of being approachable and open with his children.
APPLYING THE IMPORTANT LESSON TO RAISING HIS DAUGHTERS
Coming from a wrestling family, with his father and grandfather legends of the art, Dwayne Johnson has lived through generations of "tough love."
However, as a father himself, the movie star is determined to break the jinx in his generation by being the best father to his kids.
Speaking on how he intended to apply his invaluable parenting lesson to raising his three daughters, the screen idol explained that he made it a point of note to become the "I love you" dad. He divulged:
"My dad loved me with the small capacity with which he was capable of. With my daughters, I want to be as full and as present as I can. I want my daughters to know that I love them truly unconditionally."
Going further, the father of three described how he made a point of telling his 18-year-old every day that he loved her, without necessarily needing her to text back.
The Rock's teenage daughter, Simone Alexandra Johnson, has followed in the steps of her predecessors, training to become a wrestler someday.
Dwayne Johnson's kids, Simone, four-year-old Jasmine, and Tiana, 1, have gradually made him into a more emotionally connected being, teaching him to be caring, sensitive and selfless.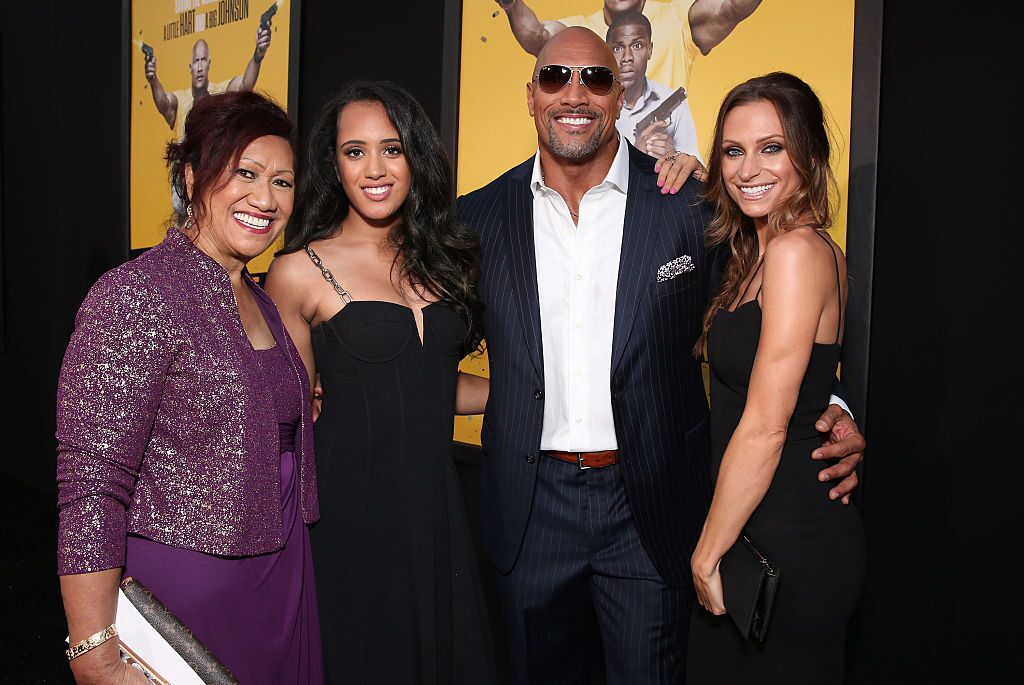 Dwyane Johnson and his family at the premiere of "Central Intelligence" in 2016 | Source: Getty Images
DWAYNE SPEAKS ON HIS FATHER'S DEATH
Since Dwayne Johnson's fathers' death from a heart attack on January 15, at the age of seventy-five, the former wrestler has been open about his grief and the impact of the family tragedy.
Following Rocky's demise, Dwayne shared several heartfelt tributes on social media, reflecting on his admiration for the late wrestler, their unique relationship, and all his dad meant to him.
In a recent post, the star revealed his dad's cause of death as deep vein thrombosis, a blood clot in the leg, which "broke free, traveled up his body, and went right to his lung, clotted his lung" and resulted in a massive heart attack.
According to the iconic actor, his old man's death was a quick one, and that knowledge was a huge comfort to him, knowing his beloved hero did not suffer a prolonged affliction before breathing his last.
Amid his endeavors to console himself and remain brave in the face of tragedy, Dwayne's one regret was that he never got one more shot to say "I love you" to the legendary WWE champion before his passing.
Please fill in your e-mail so we can share with you our top stories!